Sell My House: The Ultimate How-to Guide
When it comes to selling your home, most people want two things above all else: a quick sale and the best price possible.
While this can be achieved in the Australian property market, it takes more than just the best real estate agent to do that!
Of course, that does go a long way in helping you achieve your aim. However, you also need to ensure your home is irresistible to the purchasers.
This irresistibility factor goes above and beyond the location or size of the property or even the amenities. It is about identifying the potential buyer and presenting your property to match those customer's needs. Although it sounds obvious, we are sure you will agree that many sellers don't tailor their listings and properties to the right buyers.
Don't make the same mistake!
This comprehensive guide will show you "how to achieve a quick sale for the best price" – without blowing your budget. It will also provide smart tips for selling your home and show you how to avoid some of the more common mistakes that occur during a sale.
Once you have made the decision to sell your home, there is much to do.
So, let's not waste a second.
How to Sell My House
There are some things you can do immediately to make your home selling experience a great one. First things first, if you are selling your home then you need to transform your property into one that buyers can't resist.
1. How Do I Sell and Market My House so it Stands out 
To make your house stand out from all the others on the block, you need to showcase it in the best light possible. It's time to do all those things that you have been meaning to do including the spring cleaning.
Here are a few suggestions to get you started:
Get your carpets cleaned to remove stains and pet hair.
Fix broken hinges or faulty doorknobs.
Dust in those hard to reach places.
Replace outdated furniture.
Add extra lighting to brighten up dull areas.
Accentuate with a few new accessories.
Tend to the garden, plants, and lawn, so they look their best.
Consider installing home control and automation systems for lighting, heating, and cooling.
Depending on the location of your property and the demand for homes in your suburb, you may still get a high price without going to a lot of additional effort. But that does not mean that you can shirk from any responsibilities just yet.
Selling a home is a magnificent excuse to declutter. If you have not used something within the past twelve months, then it is time for it to go. Decluttering will also make moving day easier.
If you are unsure where to start, then it may be worth hiring a stylist to give your home a modern new look. The storage room could be turned into a guest bedroom or the disorganised corner nook transformed into a mini office or cosy reading spot.
These unique features will also provide motivation when it comes to penning some descriptive text for those for sale ads – remember a little personal touch will go a long way. Originality will get their attention every time.
Take a look at your home from a different perspective. Walk outside and view the property from the street and do what needs to be done to boost your home's curb appeal.
If there have been issues in the past, don't try to hide them. Openly discuss repairs and be prepared to answer tough questions including subjects such as pests, previous owners, and construction defects.
2. Quality Photographs are Important
While first impressions count for those viewing the property from the curb, the same could be said for those looking at pictures online. Good quality photos can add thousands of dollars to your home's sale price.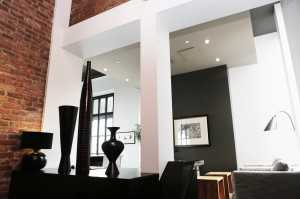 If you don't have a camera, then borrow one. Failing that, hire a professional photographer to capture your home's unique designer features.
Set the stage so prospective buyers can imagine themselves in the space. Decluttering and cleaning should help make certain the home is picture perfect. Don't be afraid to make additional changes to set the mood.
Try these suggestions on for size:
Add more furniture or light fixtures to make it inviting.
Remove the dining table to make the kitchen seem more spacious.
Add cushions and blankets to accent the look.
Highlight all the features including those in the bathroom and kitchen so they know what to expect before the visit. If your space is overly masculine or feminine, try to achieve a neutral balance, so it appeals to both sexes.
And while you want to give it a lived-in feel, it is best to remove any family photographs and children's artwork so buyers can clearly picture themselves in the space.
Don't forget the outdoor shots too.
Ensure it is a beautiful clear day so the prospective buyers can view your property at its best.
3.  Sell my House Fast Using the Latest Technology
While online websites showcase your property, the latest technology gives you the opportunity to go that little bit further with your creativity and ingenuity. Using new technologies at your disposal can give buyers a full view of your property even before they have had a chance to walk through the door.
So what options do you have when selling your home?
Use drones to capture your home from a new perspective.
Utilise 3D floor plans and video tours to give the full view without them having to visit.
Take advantage of Google Maps' features to show areas of interest such as schools, park, cinemas and cafes.
Should I use an Agent to sell my Home?
Whether or not you use an agent to sell your home is a personal choice. With the agent commission you pay, comes a lot of experience and knowledge of the property market, using the best local agent is very important and the difference between good and bad can be thousands of dollars. Be sure to check out our services. The savings you believe you may make could cost you more than you realise. You may end up selling your home for less than its worth because you failed to have a supportive team in the wings.
Think about how much time you need to market it and arrange the open houses. These are all essential elements which come into play when you are making your decision. It is important to weigh up all the options at hand.
The Australian property market also has a range of for sale by owner websites that can aid you with your house sale. These sites can provide you with the basic assistance at the fraction of a price.
Talk to a variety of real estate agents and browse the 'for sale by owner' websites to compare. There is never any obligation to sign with an agent, and as fees are negotiable to a certain extent, it might work out to be cheaper than you think.
How do I Find the best Agent to sell my House Quickly?
Now that your house is market-ready, you have put some thought into the 'for sale' text, and you have a selection of marketable photographs, you are ready to enlist the help of an agent. If you have decided to opt out of using an agent, then bear with us for a moment, while we digress slightly off topic.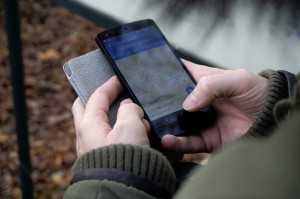 What you need to find, is an agent with local knowledge and excellent negotiation skills. Cheaper is not necessarily better when it comes to selecting the best real estate agent for your needs.
Make a short list of suitable agents and take the time to check their licenses, certifications and references. Review the agent's current listings and research their recent sales.
Don't forget to ask questions to determine:
their sales history
the average time their homes are on the market
how they intend to sell your home effectively and efficiently
Remember they are working for you, not the other way around.
Before you sign up with an agent, it is important to compare them with other real estate agents in the area. We can assist with a free agent report to confirm you are making the best decision possible.
What other Factors do I need to take into Account when Selling my Home?
Being realistic and knowledgeable about the property market, particularly in your area, will provide you with an estimated price guide. Of course, a professional valuation from a real estate agent will help you to determine this factor more accurately.
Price it right/Property Valuation
You want to try to avoid selling too cheaply or alternatively, pricing it too high, so it fails to sell at all. Pay attention to the market to see the trend of similar houses. Look at what has sold and what is failing to sell at present.
Supply and demand will be a factor outside of your control. It is best to get a valuation from either a professional real estate agent or a reputable appraisal company. Be practical and don't forget to give yourself some wiggle room for the sake of negotiation. Remember that the first offer you receive may well be the best offer you will ever get, so keep an open mind.
When is the Best Time to Sell a House?/Market Trends
You may or may not have much choice when it comes to the timing of the sale, but if you do, it might well pay to pause the sale until a month or two down the track. The right conditions might just include a healthy demand for similar homes in your area, a lively seller's market or higher interest rates.
While March to May is a strong period in the real estate market for purchases, sales are recorded every month of the year. Do your research to find out which properties are more likely to sell in each season.
Also, make sure you price competitively based on your research. If your property value has not increased in the last 5-10 years or your rental returns are falling, then it might be time to sell sooner rather than later. Ultimately, like the choice of furnishings inside your home, it is a personal choice determined by your individual set of circumstances.
Common Mistakes When Selling My Home
There is much room for error when it comes to selling a house. Here are some of the more common mistakes.
Selecting the Wrong Real Estate Agent
We have seen it time and time again, and it is important that you choose your real estate agent based on their skill set rather than the company they work with. Find time to look at your options and make comparisons.
Trying to Sell My House Online Without an Agent
Without knowledge of the basic industry or the marketplace, it can be hard to know even where to begin. If you don't know what you are doing, then the fees you save could ultimately be lost in your final sale price.
Neglecting Property Issues
Failure to declutter or repair parts of the property can be a costly mistake. Staging your house is necessary to garner the interests of any would-be purchasers. It is always better to spend a little bit of money and make the repairs before the inspection.
Failure to Advertise Online and Offline
When selling a home, it is important to take advantage of any advertising options. Advertising includes but is not limited to word of mouth, online listings, property signs, and advertisements in local newspapers. Look at all the options available including specialty features such as 3D tours.
Trying to Recoup on an Upgrade
Depending on the level of repairs you spent or the conditions of the upgrade, you just may not be able to recoup all the money you put into the property. Not all renovations are a sound investment, and it is worth speaking to a real estate agent prior to making any significant extensions or repairs. Overpricing a property may spell disaster for a sale.
Being Inflexible to Buyer's Needs
Flexibility is important especially when it comes to property access or open houses. It may also pay to be flexible when it comes to offers received on the home. At least taking the time to think about it before saying no, gives them some time to weigh up their decision.
Not Reading the Fine Print When Trying to Sell my House
There is a lot of fine print to assess during a sale, and while a real estate agent or conveyancer may clarify them upon request, it is important to know what you are signing. Always understand what you are getting into and make sure you dot the I's and cross the T's from a legal perspective.
Selling Your Home Checklist
Identify your home's unique points.
Work with an agent who knows your area.
Clean, redecorate and repair as necessary.
Take advantage of the latest technology available.
Have property photographs available.
Know what buyers are looking for in your area.
Improve curb appeal.
Advertise as far and as wide as possible.
Always be ready to showcase your home to buyers.
Allow some degree of flexibility to your methods.
Read the fine print.
If you present your property well, understand your ideal buyer and choose the right agent, then you are half way there.
FAQs
Do I Need a Solicitor/Conveyancer to sell my House Myself?
If you think buying and selling a property is difficult, then you should take a look at the conveyancing aspect. For ease, it is best to employ a conveyancer or solicitor to assist the sale as they know the pitfalls that come with the territory. A lawyer can help you navigate through the laws and legislation to ensure a fast and hassle free transaction.
What Happens in the Conveyancing Process?
From a buyer's perspective, a conveyancer will:
Prepare and lodge all legal documents including the contract of sale, notice of acquisition, and the memorandum of transfer.
Lodge a caveat with the land authority.
Research the property and check the certificate of title.
Search government departments and local authorities and calculate adjustments to rates and taxes.
Act on your behalf and attend at settlement.
From a property vendor's point of view, a conveyancer will:
Prepare all legal documents such as the Vendor's Statement.
Respond to buyer requests.
Liaise with your lender if the property has a mortgage.
How Much Should I Spend on Advertising?
Selling a property will encompass some marketing or advertising strategy. This may be in the form of online marketing on real estate websites, niche forums, networking sites, or advertising in traditional print media and property magazines. Word of mouth is the best form of advertising as there is no cost involved.
If you hire the services of a real estate agent, then many of the marketing and publicity costs may already be included in the initial proposal. Or, you may have opted for a lower rate with the ability to pay for advertising on an ongoing basis. Whichever option you decide, always request a ballpark figure, so there are no surprises at the end. Note that a property listing on Domain.com.au may cost you approximately $500 for a one-month listing. Many real estate agents work on an average of 1% of the anticipated sale price for marketing costs as a guide. Less or more marketing may not be the answer, but rather a targeted marketing approach based on the location and desirability of your home. Always ensure that any marketing charges billed by your agent are preapproved.
Should I sell through private sale or auction?
This is always an interesting topic and one which comes up for debate often. Some prefer auctions as the best way to secure the highest sale price; others think a private sale is the better way to go. An auction does have the potential to achieve a higher than expected price with the pre-agreed reserve price as a buffer. It does also create competition amongst buyers on the day. However a private sale is less intimidating for purchasers, and there are not as many marketing costs involved. It also provides greater privacy for specific details and negotiations.