Real Estate Agent Fees in the ACT
Last Updated on
---
Forewarned is forearmed!
When you sell property in the ACT, you should know what the process is and what the real estate agent costs are likely to be. We agree that the whole process can be very nerve-racking, to say the least.
Therefore:
We promise to ease some of the worry surrounding the agent fees and commission process. To assist your efforts, we have compiled this guide based on the suggestions of our clients.
Identifying which Canberra real estate agent to use, has never been easier.
So, let's begin:
Enter suburb to view average agent fees for your area
Avg. Agent Fee (%)
0.00% - 1.50%
1.50% - 1.75%
1.75% - 2.00%
2.00% - 2.25%
2.25% - 2.50%
2.50% - 2.75%
2.75% - 3.00%
3.00%+
Avg. Agent Fee (%)
0% - 5%
5% - 6%
6% - 7%
7% - 8%
8% - 9%
9% - 10%
10% +
The figures shown are an average. Agents charge different amounts based on a range of factors including property, price and likelihood to sell.
Looking for a good real estate agent to sell your property?
Instantly compare all local agents, sales, avg fees & marketing costs
Table of contents
Know how much you should pay to save money
For starters:
You will find that agents' commission rates and fees vary by location.
However:
They generally charge between 2.5% and 4% to sell a house or unit.
If your property is in a metropolitan or city area, there are more agents who want you to sign up with them. This means more competition for your business and a commission rate of about 2.5%.
In regional areas, since property values are lower and they take longer to sell, there are a smaller number of agents competing for business. This is why your commission rate will vary between 2.5% and 4%.
Interesting fact:
Our experience has shown us that ACT has the fourth lowest commission rate in the country, averaging 2.17%.
This makes the commission payable upon the sale of a $500,000 property to be $10,850.
Are agent fees regulated in ACT?
No!
ACT does not have any government guidelines or regulations that specify the price an agent can charge.
It is up to you to work out a commission rate with your agent that you are both happy with.
But beware:
This also means that other expenses or additional fees can also be negotiated.
For more information on agent fees, market insights and a list of top-performing agents in Canberra, have a look at our real estate agents in Canberra guide.
ACT agent fee calculator
Use the ACT real estate agent fee calculator below to determine how much it will cost to sell your property.
Amounts calculated include 10% GST but exclude other costs an agent may charge such as advertising and marketing. Enter your property value and local agent fee percentage.
*In NSW commissions generally range from 2% - 2.5% in metropolitan areas and 2.5% - 3.5% outside of those areas.
Avoid hidden extras – be aware of other fees
Before we go any further:
It is wise to understand all the expenses you may need to pay when selling your property to manage your budget.
Online Advertising
Online advertising can help expose your property to a huge number of potential buyers.
Using ACT's main property advertising website realestate.com.au can attract buyers from a wide range of backgrounds. The digital age has seen many potential buyers search for properties from home, rather than visit an agent's office.
What will it cost to list my property?
You will find you may be charged anywhere from approximately $400 for a standard listing and up to $3,600 for a Premier listing on realestate.com.au in high-value suburbs such as Griffith.
Newspapers and magazines
Don't forget:
Use traditional advertising mediums to promote your property.
National newspapers like The Canberra Times and local publications such as City News, Labor Herald, and The Word can reach buyers near and far and should not be underestimated.
You will find the advertising results will vary depending on your property's characteristics, as well as the cost.
The average price of advertising in The Canberra Times is about $500.
Other
There is also a wide range of alternative advertising mediums which can get your property noticed.
These include:
brochures
billboards
flyers
investor databases
landlord databases
corporation databases
All these mediums have the potential to reach a wide range of buyers.
Preparation
When potential buyers visit a home or view property photos, they make an instant judgement based on how it looks.
Therefore:
The importance of presenting your property at an exceptionally high standard is essential to selling it quickly and achieving the price you want.
Two areas of preparation that you can't afford to skip are:
Having professional photos taken
Engaging an expert to draw a floor plan of your home
Photography
Truthfully:
A set of professional photographs can help sell your home.
Not only can they assist visitors to refresh their memory, they can also encourage online viewers to come and see it for themselves.
To prepare for the photographers visit, staging your home to engage the imagination of buyers is well worth the time and effort.
For example:
A formal dining room can be staged ready for a dinner party or an outdoor entertaining area set up in preparation of a BBQ.
This will allow potential buyers to visualise themselves living there and using the space.
Floor plan
With that in mind:
A floor plan is helpful to explain the possible uses of your property for someone who has not visited it. It can also serve as a reminder for someone who has.
It is wise to get a professional floor plan drawn up as it is an extra marketing tool that can make or break a sale.
Be familiar with the legal/conveyancing process and associated costs to stay on track
1. Preparing the contract of sale
Before your property is listed on the market for sale:
You will need to engage a solicitor to prepare The Contract for Sale of Land – 2005 Edition.
It then needs to be available for inspection by a purchaser before the property can be marketed for sale.
The contracts are usually long and complicated.
They feature such as:
title search
sewerage diagram
zoning certificate
compliance with the crown lease (including purpose and any restrictions on transfer)
2. Make an offer
It is now up to an interested purchaser to make an offer to buy the property.
What does this mean?
The seller could accept the offer or enter into negotiations over the terms of sale and the price.
3. Paying a holding deposit
Occasionally:
A highly interested purchaser may want to show their level of interest by paying a holding deposit.
Usually non-refundable, a holding deposit payment could be specified by either the seller or seller's agent.
4. Buying at auction
Selling your property at auction opens it up for another range of potential buyers.
But first a warning:
There may be extra costs added to the agent's commission.
Before the property auction takes place, the seller needs to have their solicitor or conveyancer examine the sale contract in depth.
The purchaser also needs to have their finances in order and completed any property inspections they wanted to be done.
The seller needs to set a reserve price to let the auctioneer know the lowest price they are willing to accept.
This price is not usually known to the purchaser.
In a nutshell:
If the highest bids at the auction are below the reserve, the agent uses that as a starting point to negotiate a higher price with interested parties. Failing that, the property will be placed back on the general market.
5. Exchange of contracts & paying a deposit
Here's how easy it is:
Contracts are swapped by the real estate agent. In ACT, the seller and purchaser each sign one copy of the contract. The purchaser then pays a deposit, which is usually 10% of the sale price.
6. Insuring property before settlement
A risk adverse purchaser will often take out insurance on a new property before settlement day.
Why?
This is to protect them from the expense of any potential damage to the property if the seller does not have insurance or the money to fix.
 7. Cooling off period
ACT has a cooling off period of 5 business days from the exchange unless waived by the purchaser who has received a Section 17 Certificate from a solicitor or conveyancer.
Understand:
This would not apply if the purchaser is a company or if the property has been bought at auction.
During this time, the purchaser could revoke the contract, where they will be liable for a fee of 0.25% of the purchase price.
The cooling off period does not apply automatically and would require the consent of both seller and purchaser for it to be applicable.
Of vital importance:
Some sellers though would refuse to exchange contracts if a Section 17 Certificate is not available.
8. Transfer of property title
The eighth stage is when the property title is transferred and signed after it has been prepared by the purchaser's solicitor or conveyancer.
Of particular interest:
Any stamp duty payable for the title registration needs to be paid now.
This varies depending on the value of the property.
Then it needs to be sent to the seller's solicitor or conveyancer for the seller to sign.
9. Time for completion
In ACT, you will find that the time for completion is around 30 days.
This varies between states unless it is set by agreement between the seller and purchaser.
Can it be extended?
Yes!
This period can lengthen if the property is 'off the plan' as all building work needs to be completed and permits obtained.
10.  Requisitions
During the sale of their property, the seller should have disclosed any potential issues about their property in the sale contract.
But this does not always happen!
Some sellers don't, which is why the purchaser's conveyancer or solicitor can send out a list of formal property-related questions for the seller's legal representative to answer.
This is called requisitions, but it is rarely used.
If the purchaser finds out any unknown information such as issues with the land or unknown construction on it, they then have the opportunity to:
cancel the contract
ask for a lower purchase price
sue for damages
The cost for this is usually included in the final settlement.
11. Outgoing mortgage
If you have a mortgage on your property, your mortgagee needs to know that you intend to sell.
They will be able to give you a payout figure.
Please note:
They will need to know the date of settlement as they will have to discharge your mortgage and pass on the certificate of title or title deed. Any fees will depend on your mortgage contract with your lender.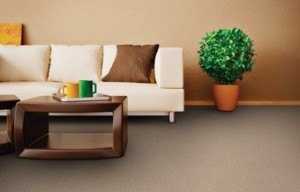 12. Adjustments
Something that is often forgotten by the purchaser when buying property is that they are liable for adjustments.
What are adjustments?
Adjustments are payments reimbursed to the seller for expenses they have paid in advance for their property.
This generally includes:
strata body corporate contributions
council rates
land tax
water rates
rent if property is tenanted
13. Settlement
Settlement day is when the property sale becomes finalised.
All legal or interested parties meet and hand over the title documents in exchange for payment.
Payment needs to be made in full, plus or minus adjustments to the seller and a final title search done to check that the property is free from any new interests or obstacles.
In ACT, the settlement is a bit different from other states.
Why?
The standard contract used in the ACT provides for seven day's grace for settlement to occur after the scheduled date.
If the settlement does not take place within this period, then the purchaser may be liable to pay penalty interest on the balance of the purchase money at the rate specified in the contract. Final settlement costs are due at this time but vary depending on the property's circumstances.
14. After Settlement
Finally:
The fourteenth stage of the selling process is when the purchaser or purchaser's mortgagee then registers the transfer documents with the Land Titles Office.
This is where the transfer of title from the seller to the buyer and mortgage from the purchaser to the new mortgagee occurs.
There will also be a discharge of any existing mortgage(s) and withdrawal of any caveat(s).
The Land Titles Office then advises the relevant authorities that the property has a new owner.
Use these online ACT Property Resources to speed up the process
Want to learn more?
Here are two helpful online resources:
The REINZ, who are advocates of real estate agents, can assist you with legislation in ACT, as well as a range of articles such as:
the benefit of using quality photos to market your property
what makes advertising effective
ORS provides you with in-depth details about how the land transfer process in ACT works and further information on the selling process.
Here's The Next Step:
Looking for a good real estate agent to sell your property?
Compare all local agents, plus see average fees and marketing costs.