How Much Do Real Estate Agents Charge?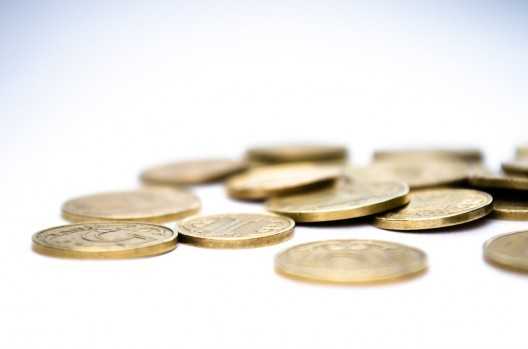 Real estate agents charge a certain percentage of commission for their services. In most cases, it ranges from 2-3%. The average commission charged by real estate agents in Australia stands at 2.22%. Though, it is important to understand that commission rates vary from one state to another.
In some states, it can be as high as 4% while in others, it can be as low as 1%. We are going to look at different types of commission to help you answer the question – how much do real estate agents charge?
Looking for agent fees and marketing costs. Compare all local agents, plus see average fees and marketing costs in your suburb. 
Average agent fees by postcode
Which Real Estate Agent has helped thousands of property sellers across the country find the best agent to sell their property. We have unique insight into what agents charge Australia wide.
Enter suburb to view average agent fees for your area
Avg. Agent Fee (%)
0.00% - 1.50%
1.50% - 1.75%
1.75% - 2.00%
2.00% - 2.25%
2.25% - 2.50%
2.50% - 2.75%
2.75% - 3.00%
3.00%+
Avg. Agent Fee (%)
0% - 5%
5% - 6%
6% - 7%
7% - 8%
8% - 9%
9% - 10%
10% +
The figures shown are an average. Agents charge different amounts based on a range of factors including property, price and likelihood to sell.
Are Commission Rates Negotiable?
Firstly, you need to understand that real estate fees are negotiable. You have the freedom to negotiate fees with a real estate agent before reaching an agreement. This will prevent you from paying more than the amount you can afford. In the event that the real estate agent charges high commission rates or fails to agree with your offer, you can look for other agents and compare their rates.
There are many options. Just be flexible, do research and you will get the best services at an affordable real estate fee. Do not seal a contract before you negotiate fees.
What Happens When Commission Includes Cost of Advertising?
The amount of commission charged will depend on the services offered. If it includes advertisement, the real estate agent is likely to charge you more fixed commission fees or tiered commission fees. If you think your property does not require media or billboard advertising, you can negotiate with real estate agent for low commission fees. Sometimes you can avoid the tiered commission fee structure entirely.
What Are The Main Types of Commission?
Fixed Commission
The commission you pay a real estate agent can be fixed or tiered. Fixed commission refers to a flat percentage of the selling price of the property.
If you agree with real estate agent that you will pay him 2% commission and he sells a house at $200,000, his fixed commission fee will be $4,000. There are real estate agents that prefer this kind of commission, while others may not fancy it. With fixed commission, your house will be sold more quickly because the agent has less incentive to attain a high price than a tiered commission.
For an idea of what you could be paying when paying a fixed commission to an agent, use our agent fee calculator below. Find your suburb's average agent fee above and then enter an estimated property sale price to find a quick commission estimation.
Tiered Commission
The other type of commission is tiered commission. This type of commission is not fixed. It changes depending on the price.
A number of real estate agents prefer this kind of commission because they benefit more. It encourages them to find buyers who are willing to pay the best price.
You can agree for a 1.5% commission on the first $600,000 and 8% on any price above this amount.
If the real estate agent hits the target, he will be able to get a commission of 1.5% and 8% commission respectively.
The main challenge which is likely to be experienced with this type of commission is that the selling process may be a bit slow.
This is because the real estate agent will take more time trying to find a buyer who will offer the best price for your house.
What Do You Do When Your Property Delays To Be Sold?
Sometimes you may find that your property has taken too long on the market but potential buyers have shown little interest in buying it. You may be encouraged to pay for additional marketing. Some real estate agents include marketing fees in their real estate fees. You will therefore pay more commission so that real estate agent can market your property to the wider market. This will help to reach more buyers thereby increasing chances of getting potential buyers. The most important thing is to ensure that you know what you are paying for.
Are Commissions Regulated In Australia?
The Federal Government of Australia has deregulated commission rates. This gives freedom to real estate agents to set commissions on their own. That is why commission rates vary from one state to another. Commission rates charged are largely influenced by demand and supply. You are likely to pay more commission in areas where the demand for property is high but less where the demand is low.
You should know that no matter the state in which you live in, all commission rates can be negotiated. You may be required to pay negotiation fee. You should always be willing to negotiate commission so that you can save money. For example, if your property is valued at $2,000,000 and you negotiate commission rate from 3% to 2%, you will have saved a lot of money.
Parting Shot
In conclusion, the information above has all that you need to know about how much real estate agents charge in terms of commission. You should do your research about real estate agents, commission rates and learn how to negotiate so that you get the best for your dollar.
Looking for agent fees and marketing costs. Compare all local agents, plus see average fees and marketing costs in your suburb. 
Frequently Asked Questions
Real estate agent fees and commission rates are negotiable. The room for negotiation will change dependant on the competition within the suburb. It is recommended to compare real estate agent fees and commission rates before choosing them – you can begin comparing real estate agents here.
Normally real estate agents will charge between 2-3% of your sale price as their commission rate. This will vary dependant on suburb, with some less competitive suburbs pushing toward 4% and more competitive suburbs as low as 1%.
There are two types of real estate agent commission structures:
Fixed – a flat fee calculated from the sale price
Tiered – a fee that can increase dependant on a series of factors, negotiated by the seller and the real estate agent. Some agents prefer this structure as they stand to make more money if they can find a buyer willing to pay a higher price. In some cases this can benefit the seller as well, as the agent will be more inclined to work harder as they will make more money.