Real Estate Agent Fees and Commissions QLD
Last Updated on
---
So you want to sell your house or property in Queensland?
We know it's really hard to pick the right real estate agent.
Our step by step guide will show you the way.
Which Real Estate Agent has helped thousands of property sellers across the country find the best agent to sell their property (get started finding your top, local agents here). Armed with this unique insight, we have compiled the following QLD selling guide to walk you through the whole process.
Enter suburb to view average agent fees for your area
Avg. Agent Fee (%)
0.00% - 1.50%
1.50% - 1.75%
1.75% - 2.00%
2.00% - 2.25%
2.25% - 2.50%
2.50% - 2.75%
2.75% - 3.00%
3.00%+
Avg. Agent Fee (%)
0% - 5%
5% - 6%
6% - 7%
7% - 8%
8% - 9%
9% - 10%
10% +
The figures shown are an average. Agents charge different amounts based on a range of factors including property, price and likelihood to sell.
Looking for a good real estate agent to sell your property?
Instantly compare all local agents, sales, avg fees & marketing costs
Table of contents
Know how much you should pay to save money
Let's begin:
Did you know QLD generally has the third highest commission rates in Australia?
Our experience has shown us that the average fee is about 2.45%.
What does this mean to you?
On a $500,000 property sale, you would expect to pay about $12,250 in commission costs.
Let's break it down a bit more:
In general, you will find that QLD agents charge a maximum of 5% of the first $18,000 of the sale price and then 2.5% of the remaining of the sale price. This was the regulated maximum until 2015. This maximum has now been removed and agents have more flexibility to negotiate their fees. To find out what the top performing agents are charging in your area use our agent comparison tool.
Note:
You will also need to factor in 10% GST, which is payable on top of the agent's fee.
Not sure what fees are included or need an idea of the top-performers in Brisbane? We've listed top-sellers, agent fees and looked at Queensland's market to get you selling with confidence.
Are agent fees regulated in QLD?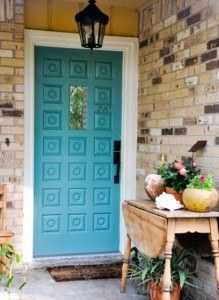 Let's get down to business:
Real estate agent commissions were deregulated in Queensland late 2014. The law no longer caps the amount of commission an agent can charge for residential or rural property transactions.
In addition to that:
If the commission is to be based on your home's selling price, the agent will give you an estimate of their commission based on your home's listing price. This might change, as the final sale price may be higher or lower than the initial listing price.
Think about it this way:
The deregulated system means you are more likely able to negotiate with agents about their commission.
When you are shopping around for a real estate agent to sell or let your property, you will be able to choose your agent based on the amount of commission each agent charges and the other services they provide.
Sounds good, doesn't it?
Important to note:
Property agents and resident letting agents must disclose:
their fees and commissions
all other charges you would have to pay if you hire them.
Please refer to the Queensland Government website for more information.
Use our QLD agent fee calculator to determine cost
Let's simplify things a little.
Use the real estate agent fee calculator below to find out how much it will cost to sell your property in QLD.
Stay with me on this one:
The agent fee calculator determines fees based on the old regulated maximum of 5% of the first $18,000 of the sale price and then 2.5% of the remaining sale price.
As always:
Amounts calculated include 10% GST, but exclude other costs an agent may charge such as advertising and marketing.
Enter your property value below:
*In NSW commissions generally range from 2% - 2.5% in metropolitan areas and 2.5% - 3.5% outside of those areas.
Avoid hidden extras – be aware of other fees
Were you aware?
As well as commission fees payable to your agent, you may also be charged advertising and preparation fees to promote and sell your home.
These include charges for:
Online Advertising
In QLD the major players in the online property promotion websites are realestate.com.au and domain.com.au.
Did you know?
Fees for advertising on their sites may range from around $400 for a standard listing and up to $4,700 for a Premier listing on realestate.com.au in high-value suburbs such as Newstead.
Traditional media such as newspapers and magazines
Both local and national newspapers can prove effective marketing tools.
Some examples:
National newspapers like The Courier Mail can reach potential buyers from out of state, while local publications such as Queensland Country Life, Gold Coast Bulletin, Sunshine Coast Daily and the Hinterland Times will let local buyers know your property is on the market.
Be aware:
The cost and effectiveness of your advertising with these media options will vary depending on your property's target demographic.
It will cost from $120 to $10,500 to advertise within a national newspaper, which can be referenced here. A local advertisement will cost approximately $35.
Other
Use different kinds of advertising such as:
investor databases
landlord databases
corporation databases
billboards
flyers
brochures
These will open up new avenues for selling your property and attract a wider range of buyers.
Preparation
Key: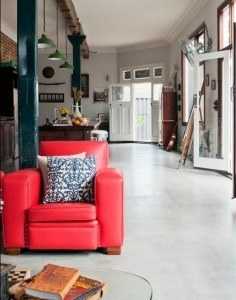 Preparation ensures you will achieve the sale price you want when selling your home. Finishing up renovation projects and tidying up both the inside and outside of your home, will make it more appealing to prospective buyers. A good agent will be able to provide you with advice to ensure that your property is attractive to the demographic of the local buyers. Get in touch with the top performing agents in your area.
Remember:
It is important to prepare for that selling process by having professional photographs taken and a floor plan drawn up.
Photography
Important:
A picture speaks a thousand words and this is especially true when marketing your property.
Do you see where we're going with this?
The cost of having a professional photographer visit your property and take internal and external photographs is well worth it. They will be able to show your property in its best light and you can use those photos to attract buyers to visit it.
Make sure that before they arrive that you have:
done the dishes
put toys or newspapers away
made the beds
Having a well presented and groomed house will make a great impression on your potential buyers.
Floor plan
How much will it cost me?
For as little as $100, a professionally drawn floor plan helps market your home by allowing potential buyers to visualise what your property looks like without even visiting it.
Helpful, right?
It can also benefit actual visitors by guiding them through your house on a personal tour.
Know where you should advertise your property to avoid limiting your options?
With the major online property websites of realestate.com.au and domain.com.au reaching over four million visitors a month, is there any need to advertise in print mediums?
Actually yes, there is!
Our research has shown us that you are 15% more likely to sell your property using both printed and online media than only advertising online.
Sounds impressive, doesn't it?
The more money you spend on advertising, the more likely your property will sell quicker and you could have fewer expenses to pay in the long run. It's important that you spend your marketing money in the right areas, where your buyers are likely looking. By choosing an agent that is actively selling properties in your area they will be able to provide you with advice on how to maximise your exposure to your desired demographic.
Be familiar with the legal / conveyancing process and associated costs to stay on track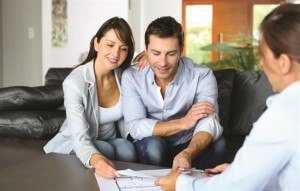 When selling property in Queensland, there are usually fourteen stages that you need to be aware of. Each stage may have its own costs associated with it or be grouped into a final payment.
Let's take a closer look.
1. Preparing the contract of sale
Firstly:
The Real Estate Institute of Queensland Contract for Houses and Residential Land and Real Estate Institute of Queensland Contract for Residential Lots in a Community Title Scheme need to be done.
Both these contracts should have a Warning Statement attached in accordance with the provisions of PADMA.
The seller's real estate agent is responsible for the preparation of the contracts.
A word of caution:
If the seller fails to comply with PADMA, then the purchaser may not be bound by the contract and could terminate the contract at any point in time.
2. Make an offer
Now this is when the purchaser puts in an offer to buy the property.
Understand this:
The offer may or may not be accepted by the seller and they may choose to enter negotiations over the terms of sale and price instead.
3. Paying a holding deposit
Highly motivated purchasers may sometimes pay an initial deposit called a holding deposit to the seller. This can show genuine interest in buying the property. The amount payable is usually around $1,000 or $2,000, having been defined by the seller or the seller's agent.
Remember:
The holding deposit is usually non-refundable.
4. Buying at auction
Selling your property at auction can attract further costs for the purpose of:
marketing
advertising
other fees
What happens next?
The seller sets a reserve price, which is the lowest amount they will accept. If bids do not reach this, the agent can negotiate a higher price with interested parties or put the home back on the market.
Before your property is auctioned, your solicitor or conveyancer should make sure that everything is in order by examining the sale contract.
Warning:
The purchaser also needs to have completed any property inspections and sorted out their finances.
5. Exchange of contracts & paying a deposit
This stage is all about exchanging contracts and paying a deposit.
Stay with me:
In Queensland, as soon as both parties sign the contract of sale and the purchaser receives their copy, both the seller and purchaser are bound by the terms of the contract.
The real estate agent usually arranges and delivers the copies to both the seller's and purchaser's solicitors or conveyancers. The deposit is usually around 10% of the purchase price less the initial holding deposit.
6. Insuring property before settlement
Many purchasers decide to take out their own insurance before settlement.
Why?
This is to lower their risk if any damage happens to the property and the seller does not have a current insurance policy. Insurance policies will vary in cost depending on each property's individual circumstances.
7. Cooling off period
Let me explain:
The cooling off period is where the purchaser has the right to cancel the contract.
Keep in mind:
In Queensland, the cooling off period is 5 business days from exchange unless waived by the purchaser who has received PAMDA Form 32a from a lawyer. The cooling off period will only commence if the seller complies with PAMDA. If revoked, the purchaser forfeits 0.25% of the purchase price.
8. Transfer of property title
Who is responsible?
The purchaser's solicitor or conveyancer is responsible for:
preparing the transfer document
getting the purchaser to sign it
paying any stamp duty to register the document
Then:
The purchaser's solicitor or conveyancer ensures that the transfer is sent to the seller's solicitor or conveyancer for the seller to sign.
Note:
The stamp duty varies depending on the property value.
9. Time for completion
How long should it take?
In Queensland, the time for completion is usually 30 days unless otherwise specified. A breach of contract occurs when there is a failure to complete on the agreed upon date.
Remember, time is of the essence.
10. Requisitions
Let's see exactly how this stage works.
At this point in time, the purchaser's solicitor or conveyancer needs to send out a list of formal questions about the property. This is known as the requisitions on title.
This is sent to the seller's solicitor or conveyancer who will reply to these questions.
Why go to all this bother?
These questions are asked to help determine various factors such as:
whether there have been general defects in the title
if there has been construction on the land
if the property is spoiled
The answers to these questions may include information, which may not have been disclosed or even discovered during the inspection of the property.
If the answers are not satisfactorily disclosed in the sales contract, then the buyer can:
cancel the contract
ask for a lower sale price
sue for damages.
Costs are usually included in the final settlement.
11. Outgoing mortgage
During the eleventh stage, if the seller has a mortgage over the property, they need to contact their mortgagee to get a payout figure.
That means that during the settlement stage, the mortgagee needs to attend to and hand over a discharge of mortgage as well as the certificate of title or title deed.
This is very important.
12. Adjustments
During settlement time, adjustments are made on the property.
What does this mean?
At this stage of the game, the purchaser needs to reimburse the seller for advance payments or bills, which have been paid.
The normal adjustments are for:
water rates
strata body corporate contributions
land tax
rent if property is tenanted
council rates.
13. Settlement
The day of settlement is when the solicitors, mortgagees and/or conveyancers meet and hand over the title documents in exchange for payment.
However:
The sale is only final when the full amount of owed money is paid, including any adjustments.
On settlement day, a final search of the title is also obtained, to make sure that there is no new interest that has been lodged on it since the date of exchange.
Then you're good to go!
14. After Settlement
The Land Titles Offices will advise the relevant authorities that the property has a new owner when the purchaser or purchaser's mortgagee registers the transfer documents with the Land Titles Office.
What happens next?
The mortgage will be discharged if needed
A withdrawal of any caveat(s)
The transfer of title from the seller to the buyer
Transfer of mortgage from the purchaser to the new mortgagee.
Use these online Queensland Property Resources to speed up the process
Two websites where you can find out more information on the buying and selling process in Queensland are:
REIQ are advocates for real estate agents in Queensland, but their site does have information on the nine selling steps a vendor needs to know, as well as information on the latest market trends.
The Office of Fair Trading can help you with tips on:
what to do before you sell
what happens when you get an offer
how to prepare for the final settlement of your property

Here's The Next Step:
Looking for a good real estate agent to sell your property?
Compare all local agents, plus see average fees and marketing costs.