How Much Are Real Estate Agent Fees and Commission in Brisbane and QLD?
Real estate agent fees in Queensland (QLD) can vary from agent to agent and area to area. Based on our data, the average QLD real estate commission is 2.45%.
Up until 2015, there was a legislated maximum commission rate of 5% on the first $18,000 of a sale, and 2.5% on the remaining sale price.
This legislated maximum has now been removed and agents are free to set whatever rates they like. However, average real estate fees in QLD remain fairly similar to what they were when the legislated maximums were in place.
In QLD, 10% GST is added to real estate agents' commission fees.
Unlike most of Australia, commission rates don't vary all that much between metropolitan and regional areas. Brisbane has fairly similar average real estate commission to the rest of Queensland.
Use our map tool below to see the average real estate agent commission for different QLD suburbs.
Enter your suburb name to see its average rate.
The key on the map shows how the average rate varies from area to area.
Enter suburb to view average agent fees for your area
Avg. Agent Fee (%)
0.00% - 1.50%
1.50% - 1.75%
1.75% - 2.00%
2.00% - 2.25%
2.25% - 2.50%
2.50% - 2.75%
2.75% - 3.00%
3.00%+
Avg. Agent Fee (%)
0% - 5%
5% - 6%
6% - 7%
7% - 8%
8% - 9%
9% - 10%
10% +
The figures shown are an average. Agents charge different amounts based on a range of factors, including property type, value and likelihood to sell.
Once you're confident about selling your property, have a look at our seller guide.
How much does it cost to sell a house in QLD?
As well as real estate agent commission, there are other costs of selling a house in QLD you need to be aware of. Sometimes these services are included in an agent's fees, but often they are not. In QLD, real estate agents are required by law to inform you all charges you will have to pay them on top of their commission.
Real estate agent commission QLD
Obviously, real estate agent commission and fees make up a large portion of the cost of selling property in QLD. It's always important to know exactly what is covered in these fees and what additional charges you will be liable for.
Online marketing and traditional advertising
A good marketing strategy is the most important investment you can make in selling your house. It's important to make sure your house gets as much exposure as possible to potential buyers, which can be costly.
Online advertising is the most probably the most effective channel for marketing your house these days. House hunters spend more time browsing houses online than any other medium – it's an absolute must to list your house on one or more of the big real estate sites.

The two main real estate sites in QLD are realestate.com.au and domain.com.au.
The cost for a standard online listing is around $400, but this could go up to as much as $4,700 for a premier listing on realestate.com.au for a high value suburb such as Newstead.
Traditional advertising in mediums such as newspapers, brochures and flyers shouldn't be forgotten about. Many people prefer to look for houses the traditional way – especially older or less computer-savvy house-hunters.
Including traditional advertising in your marketing strategy increases the overall exposure of your home by giving you more opportunities to reach potential buyers. You can also leave a stronger impression on a house-hunter if they see your house online and in a newspaper or brochure.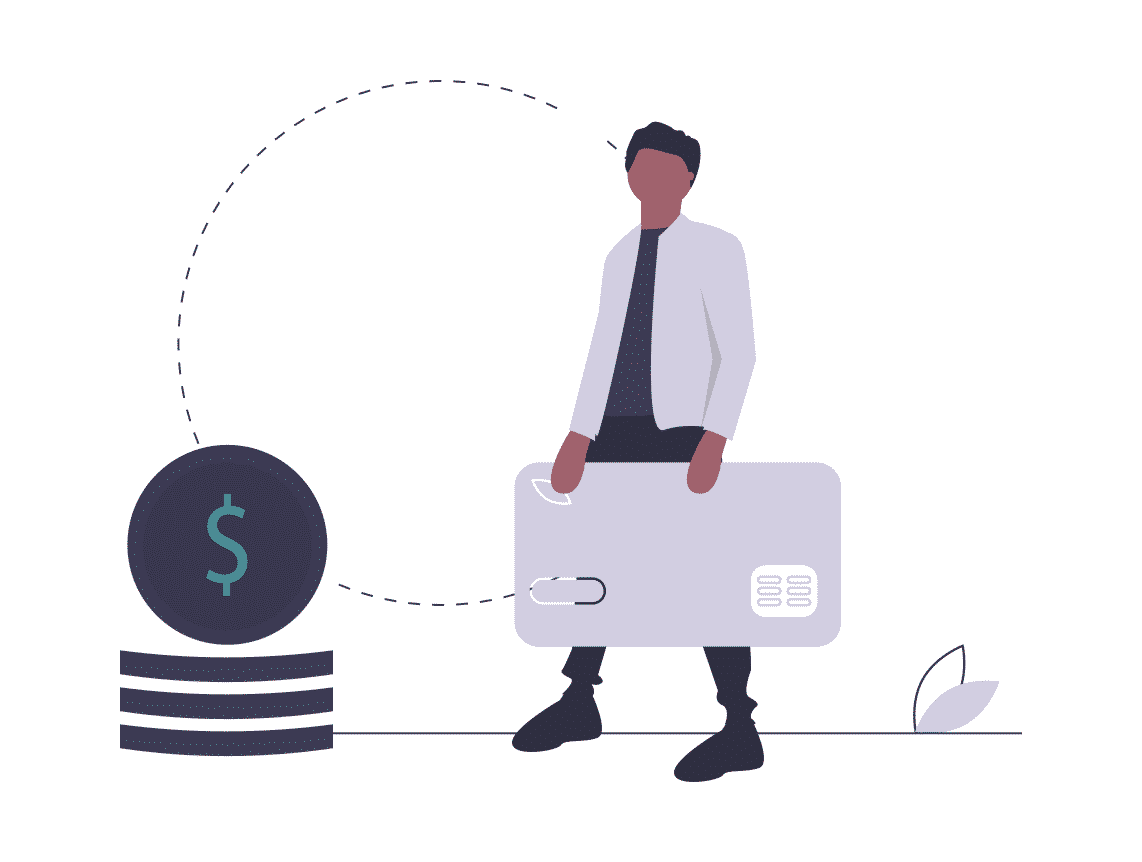 Compare agents and see average suburb fees
Just request a shortlist of top agents through our form.
The biggest newspaper in QLD is The Courier-Mail – advertising here can get you national as well as state-wide exposure.
Local newspapers are a good option for targeting potential buyers in and around your neighbourhood. Some good local newspapers to consider include Queensland Country Life, Gold Coast Bulletin, Sunshine Coast Daily and the Hinterland Times.
When talking to potential agents, ask them what ideas they have for marketing your home. A good agent should be able to work with you to create a comprehensive and effective marketing plan suited to your house and market demographics.
Photography and home staging
Professional real estate photography is a vital part of real estate marketing. Photos are the most important aspect of real estate listings and have the most impact on potential buyers.
Good real estate photography should present your home in the best possible light, using the most flattering angles and emphasising its best features.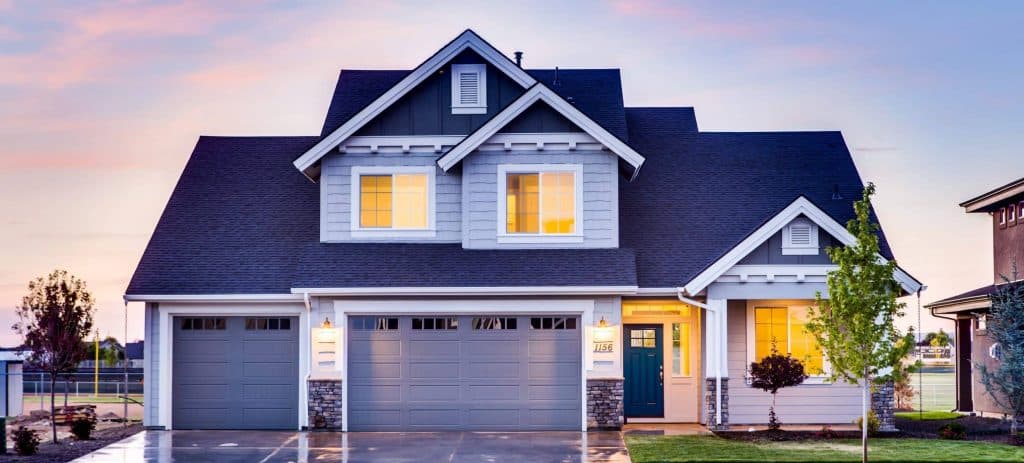 Your agent may include photography as part of their fees, or you may need to organise it yourself. A good agent will be able to recommend a quality photographer.
You might want to use professional home staging services to get your house looking its best before photography takes place. This can also help before inspections or open home days.
Home staging professionals will de-clutter your house, arrange ornaments and furniture in the most appealing way, and bring in additional/replacement furniture if they feel it's needed.
Professional home staging in QLD costs between around $2,000 and $8,000 (including furniture rental if needed).
Of course, you can always take care of home staging yourself. Try to de-clutter as much as possible while casting an objective and critical eye over your interiors.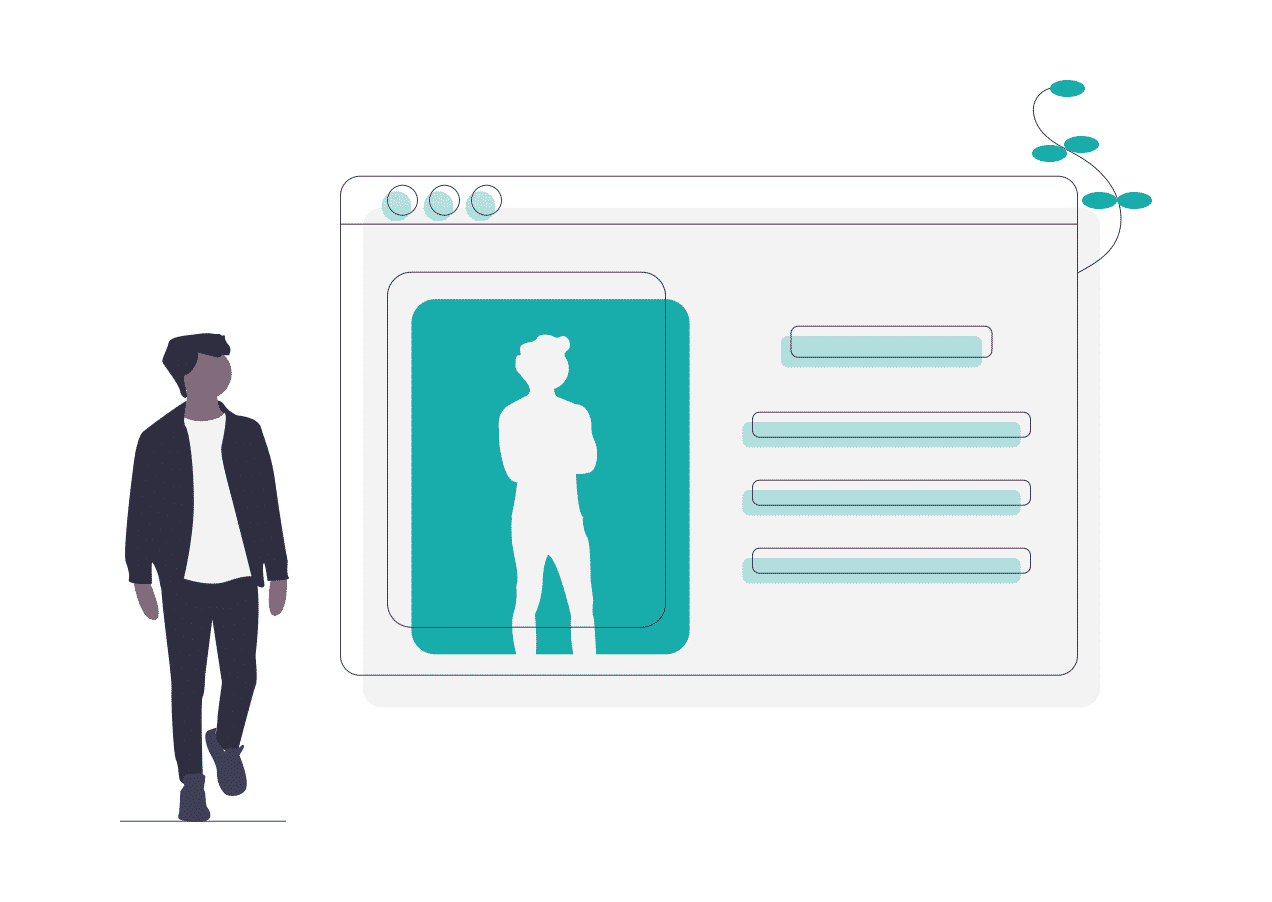 Speak to top agents about preparing to sell
Find top local agents in your area.
Auctioneer costs
You'll need to pay for an auctioneer if you plan on selling your home by auction.
Auctioneer fees in QLD are usually between $200 and $1,000.
These fees are charged per auction so you have to pay multiple times if it takes more than one auction to sell your house.
Conveyancing and legal costs
As the seller of the house, you will be responsible for paying the conveyancing fees any other legal fees associated with preparing a contract for sale. Conyeancing/solicitor fees generally range from about $700 to $1,300 in Queensland.
Conveyancing can sometimes be quite complicated – you should familiarise yourself with the process to make sure you're aware of all the possible costs.
Learn more: Conveyancing Costs – 2019 Fees By State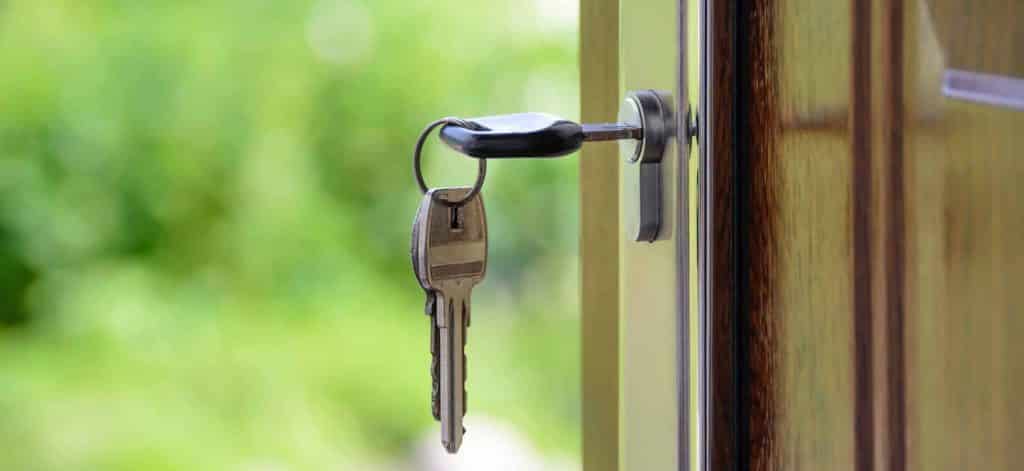 Trying to add up all the costs of selling a house in QLD? Use our cost of selling a property calculator.
Real estate commission calculator for Brisbane and QLD
We've made it super easy to work out the cost of selling a house in QLD with our real estate commission calculator.
Enter the property value and agent rate to see what the commission fee will be. The calculator adds GST to the commission for you to make it even easier.
Tip, find out the average commission rate for your area using the map tool above. Remember, the average commission rate in QLD is 2.45%.
*In NSW commissions generally range from 2% - 2.5% in metropolitan areas and 2.5% - 3.5% outside of those areas.
This calculator shows commission fees for fixed commission rates. Things get a bit more complicated if your agent uses a tiered commission structure. See our QLD real estate commission table below for examples of tiered commission structures.
Learn more: Brisbane Property Market Forecast 2022
Understanding real estate agent fees and commission structures
There are two main types of commission structures used by agents in Brisbane and QLD: fixed commission and tiered commission.
A fixed commission gives the agent a set percentage of the sale price, and doesn't change no matter what the house sells for. In QLD, you also need to pay an additional 10% GST on top of the commission fee.
With a tiered commission rate, a percentage is set up until an agreed upon target amount, then a higher percentage is set for any amount above that target. For example, a rate of 2% may be set for any amount up to $500,000, then a rate of 5% for any amount above $500,000. GST also applies to tiered commission structures.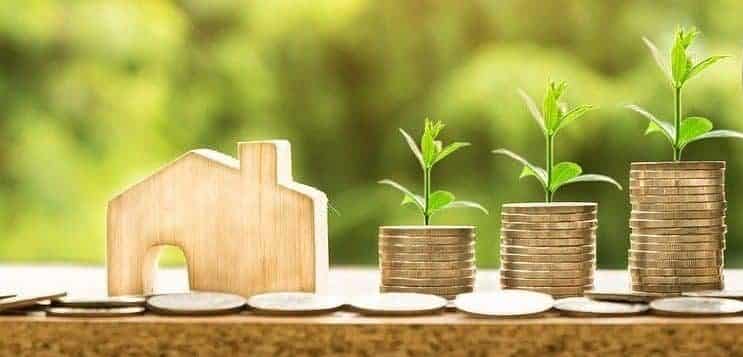 Tiered commission gives agents an extra incentive to achieve a higher selling price for you.
Though you may end up paying the agent a higher fee with tiered commission, it can be well worth it if they get you a higher sale price.
Tiered commission is generally more suited to higher value properties with desirable features, where there is more opportunity to get a high price.
QLD real estate commission table
The below table shows examples of fixed and tiered real estate commission structures for houses valued $500,000 and $550,000.
As you can see, you can be better off with a tiered commission structure in some situations, especially if you feel your agent will work harder towards a higher price with an extra incentive.
| | | | | |
| --- | --- | --- | --- | --- |
| Fee Structure | Fee Terms | Sale Price | Agent Fee (including GST) | Sale Profit |
| Fixed Commission | 2.45% fixed commission | $500,000 | $13,475 | $486,525 |
| Fixed Commission | 2.45% fixed commission | $550,000 | $14,822.50 | $535,177.50 |
| Tiered Commission | 2% until $500,000, then 5% on anything above | $500,000 | $11,000 | $489,000 |
| Tiered Commission | 2% until $500,000, then 5% on anything above | $550,000 | $13,750 | $536,250 |
Are real estate agent fees and commission rates regulated in QLD?
No, as of 2015 real estate agent commission rates and fees are not regulated in QLD. Agents are now free to set whatever rate they like.
Prior to 2015, there were legislated maximum rates of 5% for the first $18,000 and 2.5% for the remaining sale price.
Most QLD agents now use fixed commission structure with a set rate for the entire sale price, or incentive based tiered commission structures.
Legislation remains in place that requires real estate agents to disclose their fees and commissions and any other charges you will need to pay if you hire them.
See the Queensland Government website for more information about QLD real estate regulations.
Real Estate Institute of Queensland (REIQ) agent fees and commission rates
Many real estate agents in QLD are members of the Real Estate Institute of Queensland (REIQ).
REIQ registered agents are free to set their own commission rates and fees, just as any other agent in QLD is. Some REIQ agents may charge higher rates, some may change less – it really comes down to the individual agent.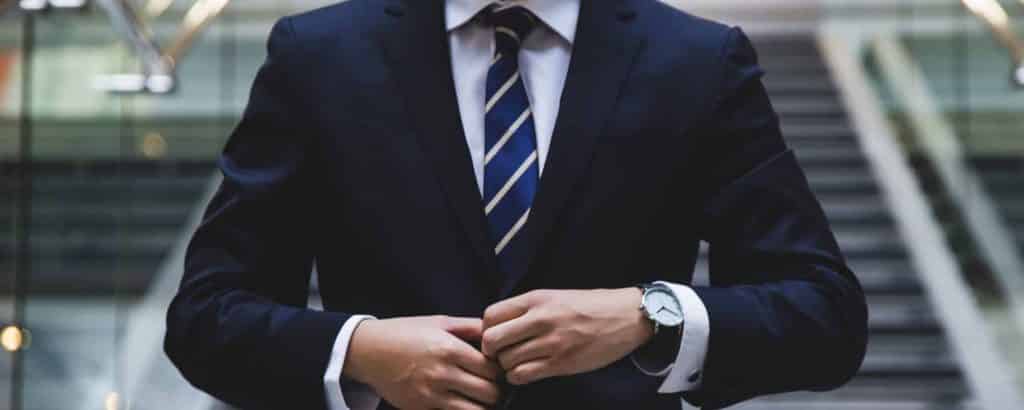 REIQ provides accreditation, training and resources for agents. It's definitely a good sign if an agent is an REIQ member, but you shouldn't write off an agent just because they aren't a member.
When selecting a real estate agent, it's best to look at what sales results they've achieved.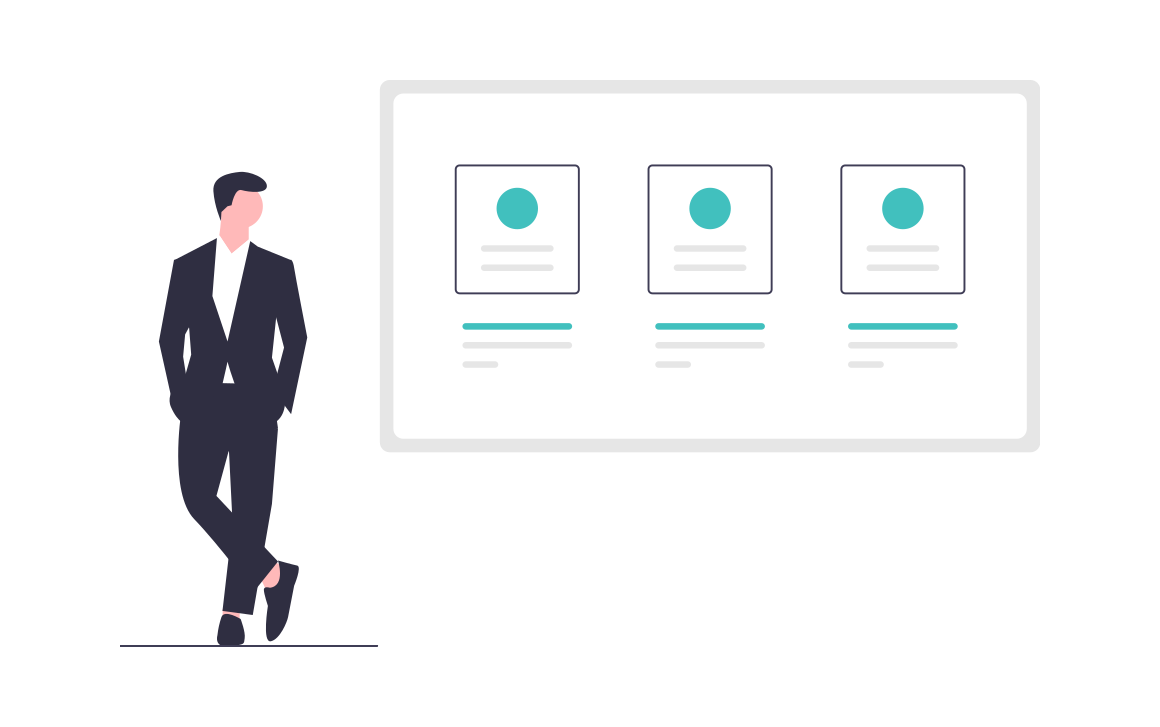 Compare top agents in your local area
See past sales, average fees and marketing costs.
Can you negotiate agent fees and commission rates in Brisbane and QLD?
Yes, you can definitely negotiate with real estate agents in QLD on the commission rates and fees. In fact, it's highly recommended that you do to secure yourself the best deal.
Now that real estate commissions and fees are no longer regulated in QLD, agents set their own fees and are likely to consider lowering their rates to secure your business.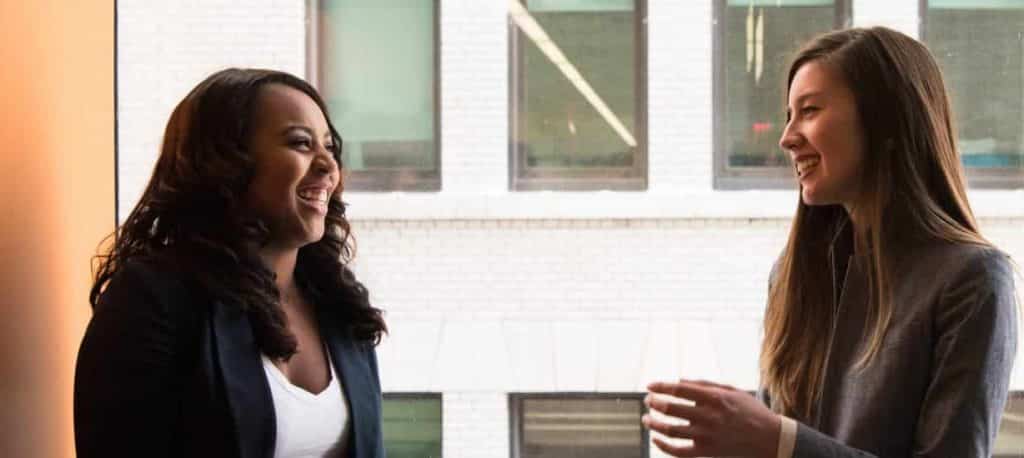 You'll usually have a better chance negotiating lower rates if you're selling a high value house with good features in a desirable area. Selling a house like this is likely to be less work for an agent, and they still make a good amount on high-priced houses even with a lower commission.
We also recommend letting your agent know you are talking to a few other agents. If they know they are in competition with multiple agents they will be more likely to negotiate.
Find out what the average commission rate is in your area then look at different agents to see how their rates compare.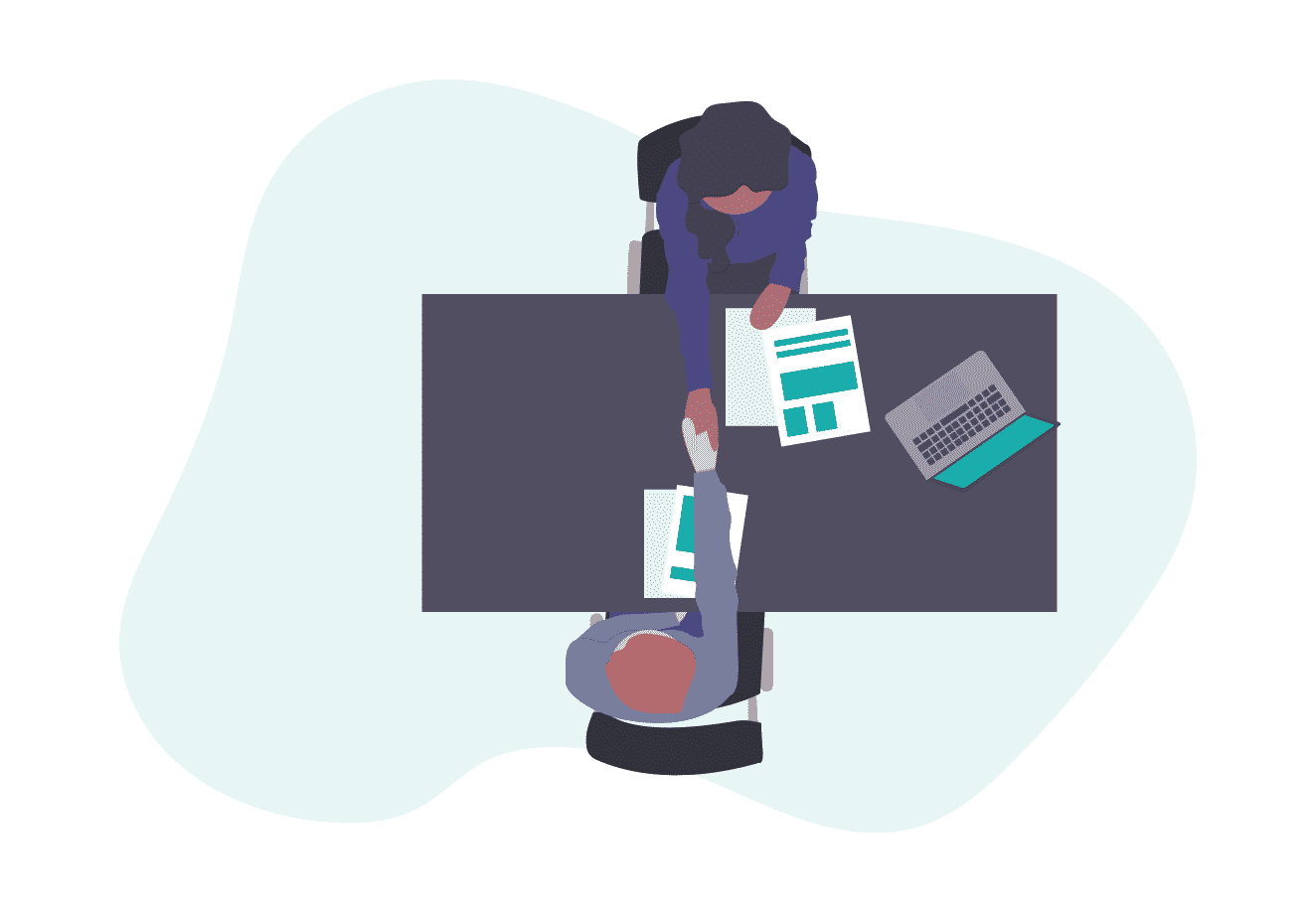 Negotiate with agents to get competitive fees
Get a shortlist of top local agents through our form.
Are low commission agents worth the risk?
For more budget conscious vendors, it may seem like a good idea to just choose the agent with the lowest commission rate. However, choosing a low commission agent can be risky.
You need to consider the reasons an agent has a low rate – it may be that they have a poor track record of sales.
A poor performing agent can cost you a lot of money in the long run, even if their rates are cheaper.
You could end up with a lower price for your house than its market value, and it could take a long time to sell. The longer your house is on the market, the more you'll need to pay in marketing costs.
So think carefully when considering low commission agents. Make sure you look at their past performance, including how long their houses were on the market.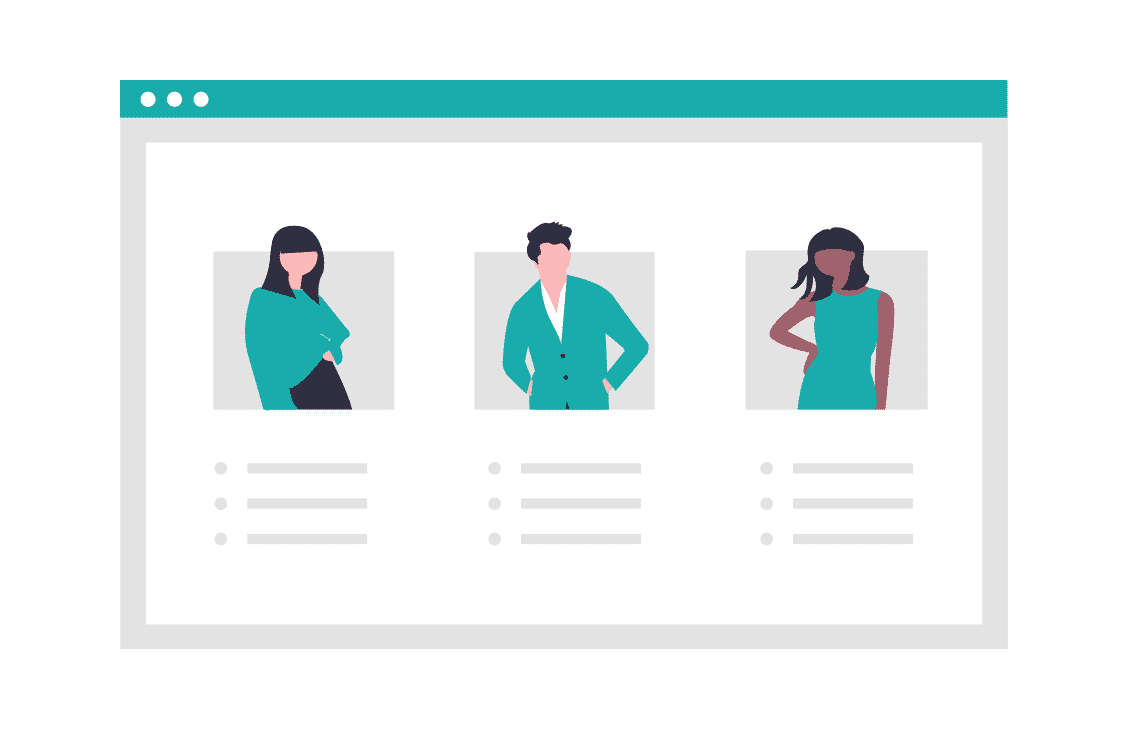 Speak with a reputable agent to avoid hidden fees
Compare agents in your area with our agent search tool.
What influences agent fees and commission rates?
The main factors that influence real estate agent fees and commission rates in Brisbane and QLD are:
Location
Location is always very important when it comes to real estate, and it can have a big influence on agent rates. Certain areas have more competition between agents, which can drive rates down.
Generally, there are more agents competing with each other in metropolitan areas than there are in regional areas.
There are also usually more houses for sale in city areas, which means agents can afford to lower their rates as they have more opportunities to make sales.
Property value
The value of a property has a large influence on agents' rates, as the amount of commission they receive depends on the selling price.
Agents can afford to charge lower rates on more expensive houses, as they will still make a good amount of money with a smaller percentage on a high price.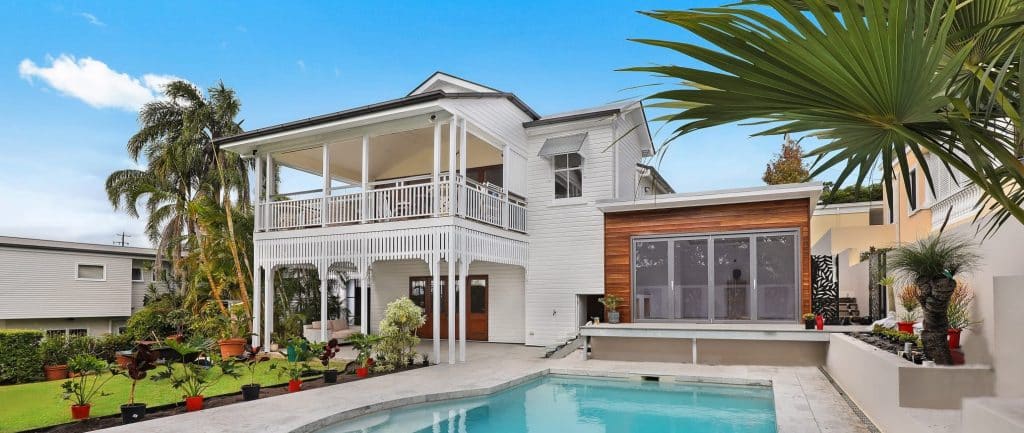 On the other hand, agents need to charge higher rates for lower value properties, as they need to make sure they're fairly compensated for their work achieving a sale.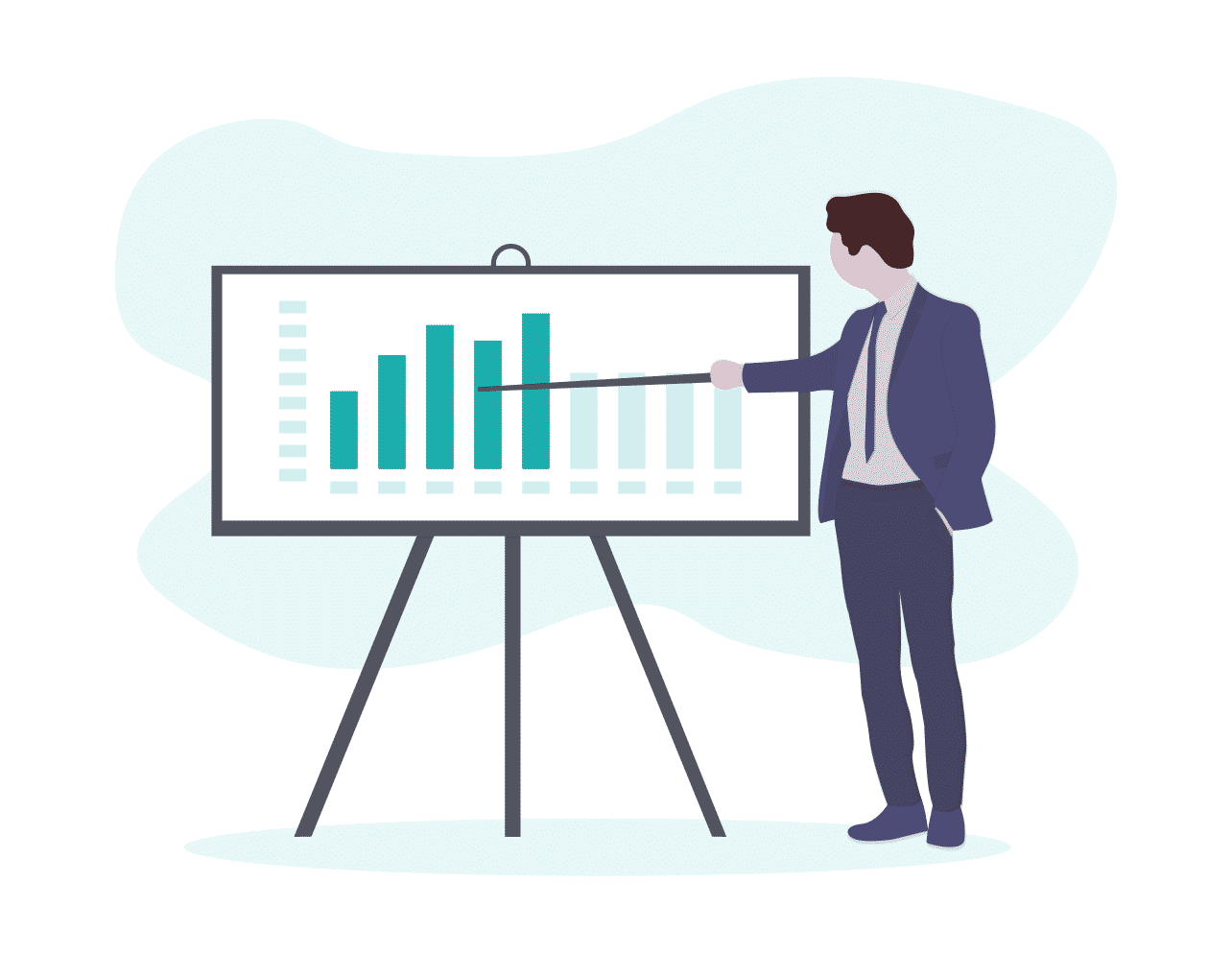 Free appraisal from a top local agent
Includes selling price and costs to market your property.
Agent experience
More experienced agents generally charge higher rates, especially if they have a long history of good sales results.
Newer agents usually have lower rates, to help them get business to build up their experience.
You can often get a good deal with a less experienced agent, but you should make sure you are confident they can do a good job for you. Even newer agents should still have some recent results you can review – look for sales results on houses similar to your own.
Inclusions
Some agents include more services as part of their fees than others, such as marketing and photography. Agents that offer more inclusions will generally have higher rates.
Real estate agents in QLD are required by law to let you know upfront exactly what you'll be charged for.
Be aware of the cost of different services so you know the value of agents' inclusions.
Learn more: How To Compare Real Estate Agents
Other possible costs and fees you should be aware of
There are several other possible costs you should be aware of to make sure you don't get caught by surprise.
Moving costs
If you're currently living in the house you're selling, you'll most likely need to pay for a removalist to help you move, or at least for a moving van or truck if plan on doing it yourself.
Moving costs in QLD are generally between $500 and $3,000 depending on the size of your house.
Renovation or repair costs
You may feel like a renovation could add significant value to your house, or maybe repairs are needing to get it to a saleable condition.
These costs can be quite significant, and vary a lot based on the work that is done.
Capital gains tax
You will most likely need to pay capital gains tax if you're not currently living in the house you're selling, and if you sell it for more than what you paid for it. The ATO website has more information on this.
Mortgage discharge costs
You'll probably need to pay mortgage discharge costs of other fees if you end your mortgage early when selling your home. These costs are usually between $150 and $1,000 in QLD – speak to your lender for more information about this.
Ready to choose a real estate agent? Compare agents in your area now.