Tasmania's Real Estate Agents Fees and Commissions
Last Updated on
---
Have a property to sell in Tasmania?
Then this article was written especially with you in mind! We agree that selling your property can be an exciting process, but it can also be daunting.
We promise to take you behind the scenes so you will be more informed on the entire selling process.
We outline below what you can expect to pay and give you a few helpful tips along the way.
So, let's get the ball rolling.
Enter suburb to view average agent fees for your area
Avg. Agent Fee (%)
0.00% - 1.50%
1.50% - 1.75%
1.75% - 2.00%
2.00% - 2.25%
2.25% - 2.50%
2.50% - 2.75%
2.75% - 3.00%
3.00%+
Avg. Agent Fee (%)
0% - 5%
5% - 6%
6% - 7%
7% - 8%
8% - 9%
9% - 10%
10% +
The figures shown are an average. Agents charge different amounts based on a range of factors including property, price and likelihood to sell.
Looking for a good real estate agent to sell your property?
Instantly compare all local agents, sales, avg fees & marketing costs
Table of contents
How much do real estate agents charge in Tasmania?
In our experience, we have found the average commission charged by real estate agents in Tasmania is 3.25%.  This means that on the sale of a $500,000 property you can expect to pay $16,250. Based on % commission, Tasmania is the most expensive state in Australia to sell property.
Prior to 2005, Tasmanian legislation featured a requirement of the REIT to publish a recommended scale of fees. When the Property Agents and Land Transactions Act (2005) commenced, the scale of commissions was discontinued.
This means that the REIT only provides the scale of commission on their website as a service to members and consumers and it is to be taken as a guide only.
Currently, the commission scale that the Real Estate Institute of Tasmania recommend to agents is as follows:
$1,104 plus 6.02% of excess over $10,000 for properties between the range of $10,001 and $50,000.

For those properties that are valued between $50,001 and $100,000; agents generally charge $3,512 plus 4.22% of excess over $50,000.

For those properties that are valued from $100,001 upwards, agents usually charge $5,523 plus 3.99% of excess over $100,000.
The REIT also issues a useful guide to selling property in Tasmania.
Are agent fees regulated in TAS?
Despite what you may have heard:
It is up to you to negotiate and agree upon a commission fee with your Tasmanian based agent.
The Real Estate Institute of Tasmania will suggest the fees that your agent may charge you.
However:
There are no firm regulations or rules about what the agent must charge, just a guideline to work with.
As you might guess, some agents do adhere quite firmly to the REIT guidelines.
But, I'll tell you something:
If you insist, they generally negotiate around the edges.
Need more information on agent fee inclusions, top agents in Hobart or an idea of the market? Check out our article on real estate agents in Hobart.
Use our TAS agent fee calculator to determine cost
Check this out:
Use the Tasmanian real estate agent fee calculator below to determine how much it will cost to sell your property.
Amounts calculated include 10% GST but exclude other costs an agent may charge such as advertising and marketing.
*In NSW commissions generally range from 2% - 2.5% in metropolitan areas and 2.5% - 3.5% outside of those areas.
Avoid hidden extras – be aware of other fees
But there is one small catch:
Selling your property can be expensive.
This is why it pays to know about all the extra expenses upfront. This includes:
preparation on what to do before selling
types and costs of advertising you could be up for.
You ready to learn more?
Online Advertising
Firstly:
Advertising online can be very effective when selling your property.
With fees ranging from around $400 for a standard listing, up to $2,000 for a Premier listing on realestate.com.au in high-value suburbs such as Battery Point.
But better yet:
There are three powerful online real estate advertising websites in TAS.
They are:
realestate.com.au
realestateview.com.au
domain.com.au.
Key:
Choose the right one to get the most amount of value from your investment.
Ask your agent for their advice on which one to choose.
Traditional media such as newspapers and magazines
Before I go any further, let me say this:
Some people see advertising in newspapers and magazines as old fashioned and of little value.
But:
This is so far from the truth!
The more advertising you have done for your property, then the more potential buyers find out about it and the more likely it will sell quickly.
It makes sense, doesn't it?
Using national newspapers like The Mercury reach buyers from outside of the state, while local publications such as The Advocate, The Examiner, Hobart Observer and the Tamar Times will attract and interest the local buyers.
The effectiveness and the cost of the advertisement depend on your property's target demographic.
Other
Other forms of advertising can also be very helpful in marketing, assisting in a fast turnaround of the property.
For example:
investor databases
landlord databases
corporation databases
billboards
flyers
brochures
Note these all have different benefits and costs.
A landlord database will potentially provide access to multiple buyers.
Preparation
Important:
When preparing your property for sale, a top to toe inspection should be done.
Make a list of things that need to be finished, packed away or cleaned. This can help provide you with a starting place to ready your property for sale.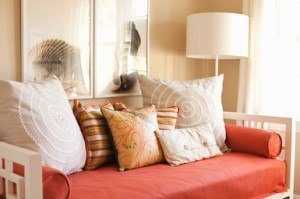 Photography
But before you have a photographer comes to your home:
Getting a staging professional to dress inside your rooms can be a great investment.
They may suggest you remove some furniture and replace it with hired pieces to enhance certain features, or display different kinds of linen for photos or open homes.
Photographs can speak a thousand words.
So it pays you in the long run to get your home looking great before your photos are done. Otherwise, you may end up having to pay for additional photos or alterations.
You are looking at around $150 to $250 per property for a range of internal and external photos to use for advertising purposes.
Floor Plan
Of course:
A floor plan can take all the guess work out of visualising your property.
An open home only allows a short period for inspection.
Therefore, professionally drawn floor plans can help buyers quickly and easily take their own tour.
Also:
It helps online by allowing potential buyers to visualise themselves in your property as they take a virtual tour using your photos.
Be familiar with the legal / conveyancing process and associated costs to stay on track
Preparing the contract of sale
An important point to remember:
When it comes to selling your property in TAS, you will first need to have your solicitor or conveyancer prepare The Contract for Sale of Real Estate.
Make an offer
Next:
Any interested purchaser may make an offer on your property.
You can choose to accept the offer or to negotiate over the price or/and terms of sale.
Paying a holding deposit
Okay, let's get down to business:
When a purchaser wishes to show that they are very interested in buying your property, they may pay a holding deposit.
This is a non-refundable deposit
Who determines the amount?
The agent's seller or the agent themselves!
Buying at auction
If your property is put up for sale at an auction, there may be additional expenses you need to pay.
Here is something else to keep in mind:
This fourth stage may incur further fees, which is in addition to the agent's commission rate for the purpose of:
marketing
advertising
other fees
Before the auction begins, you need to have your solicitor or conveyancer make sure that everything is in order by examining the sale contract. Any prospective purchasers also need to have their finances in order and all their property inspections completed.
Next:
You need to set a reserve price, which is the lowest price you would accept to sell your property.
If the auction bids come out below this, your agent will use that as a jumping point to negotiate a higher price.
Exchange of contracts & paying a deposit
After the price has been agreed upon, the purchaser will pay a deposit of around 10% of the purchase price.
What happens next?
Contracts will then be exchanged between the seller and the purchaser by the real estate agent.
In Tasmania, the seller and purchaser each sign one copy of the contract. After the contracts have been exchanged, a Priority Notice is lodged by the purchaser, which reserves the purchaser's priority to have the property transferred to them after settlement, for a maximum of 60 days.
Insuring property before settlement
But I'm jumping ahead:
Having insurance on a property you own is very wise.
In fact: If you have a mortgage, some lenders make insurance a requirement.
Some purchasers will actually take out insurance before they take possession just in case the seller does not have a current policy. Insurance costs vary by property type, price, and location.
Cooling off period
Believe it or not:
A cooling off period does not exist in Tasmania.
Transfer of property title
The eighth stage is when:
the purchaser's solicitor or conveyancer prepares the transfer document
the purchaser signs the document
the purchaser sends a trust cheque to the seller for any stamp duty for the document registration
In TAS, the stamp duty varies depending on the property value.
After the title is transferred, the purchaser's solicitor or conveyancer then sees to it that the transfer is sent to the seller's solicitor or conveyancer for the seller to sign.
Time for completion
So what is the time for completion?
It is the length of time until the sale is finalised.
In Tasmania, the time for completion is usually 30 days. But this could lengthen if the purchaser is buying off the plan, as time is needed for finishing the construction and obtaining the required permits.
Requisitions
During the tenth stage, a list of formal questions about the property is sent to the seller by the purchaser's solicitor or conveyancer.
Do you follow me so far?
Known as requisitions on title, answers are sought on any information which may not have been disclosed or discovered during the inspection of the property.
This includes details about:
general defects in the title
if there has been construction on the land
if the property is spoiled
If the answers are not acceptable, the purchaser can cancel the agreement, sue for any loss of value or ask for a lower sale price.
The cost of requisitions is usually included in the final fees.
Outgoing mortgage
What's next?
The seller's mortgagee needs to be told that the house is being sold and the payout amount confirmed. The mortgagee also needs to come to the settlement to discharge the mortgage as well as the certificate of title or title deed.
Adjustments
Another expense that the purchaser may not be aware of is adjustments.
These are to be paid back to the seller as they would have already paid the bills for the year or a set period.
This includes paying for:
council rates
water rates
strata body corporate contribution
land tax
rent
Settlement
The final settlement day is always looked forward to by both the seller and the purchaser.
What happens during settlement?
All the solicitors, mortgagees or conveyancers get together and hand over the title documents in exchange for the remainder of any payment due.
The sale becomes final or completed when the purchaser has paid the remainder of the balance, and any adjustments have been sorted out.
Also:
A final search of the title needs to be done to make sure that there are no amendments added since the date of exchange.
After Settlement
Finally:
The purchaser or purchaser's mortgagee must register the transfer documents with the Land Titles Office.
What does this mean?
Any existing mortgage will be discharged, caveats withdrawn, the title is transferred and the new mortgage registered.
The Land Titles Office then advises the relevant authorities, such as councils, that the property has a new owner.
Use these online Tasmania Property Resources to speed up the process
One more thing:
Here are a couple of useful online property resources available for property sellers and buyers in Tasmania.
They are
Real Estate Institute of Tasmania
Consumer Affairs and Fair Trading
The REIT, which is a real estate agency advocate, has up to date information on local demographics, commission scales, and market reports.
The Consumer Affairs and Fair Trading site offers a summary of the key points that occur when buying and selling a property.
Here's The Next Step:
Looking for a good real estate agent to sell your property?
Compare all local agents, plus see average fees and marketing costs.