How to Sell with Online Auctions and Virtual Inspections
When selling your home, you have many useful tools at your disposal, and it pays to familiarise yourself with as many as possible.
Traditionally, onsite auctions and viewings have been an excellent way to encourage buyer interest and competition for your property. However, not unsurprisingly, online auctions and inspections are fast becoming an essential part of a seller's toolkit.
What Are Online Auctions?
Online auctions are similar to traditional auctions except that buyers can bid from anywhere. They have historically been used to include overseas buyers but are becoming ever more popular for local buyers, especially during coronavirus lockdowns. Online auctions will likely become a permanent feature in the future property arena, since buyers already do much of the buying process online.
Draw in buyers from around the world with an online auction.
You can usually opt for a live auction or a virtual auction that accepts bids over a few days or weeks. As with onsite auctions, buyers must preregister their interest with the real estate agent, and all bids are legally binding and unconditional. 
Unique Features of Online Auctions
Online auctions can offer some additional features over traditional auctions:
Auction pre-registration paid online via debit or credit card.

Bidders verified digitally with uploaded documents.

Contracts can be signed electronically, even pre-signed before the auction.

Sale price may be negotiated through the online platform if the property doesn't meet reserve.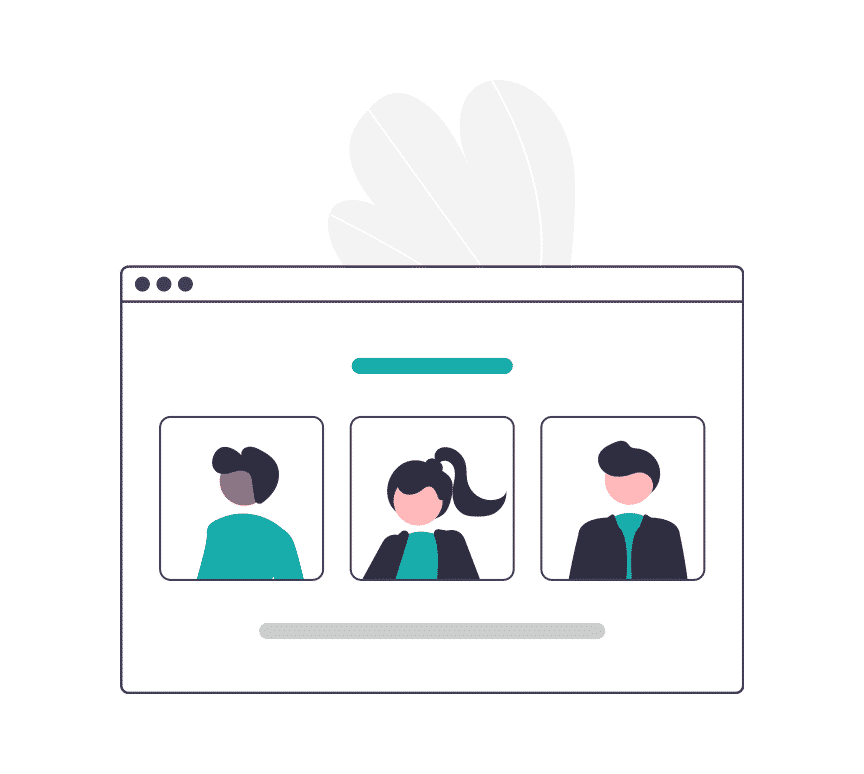 Talk to a local agent about online auctions
See if an online auction is the best approach in your area
What to Expect at Online Auctions?
Real estate agents may use online sites like AuctionNow or AnywhereAuctions to conduct your online auction.
In live online auctions:
    a

uctioneers stream live from the property or real estate agency

   

the accompanying real estate agent passes on bids that come through via phone or bidding apps

   

Facebook Live and Zoom are popular platforms for auction streaming.
In virtual auctions:
   

all bids are displayed publicly

   

bidder details are kept private

   

buyers can bid anytime until the auction end date.
Live online auctions use an auctioneer, while virtual auctions use a bidding platform, similar to eBay bidding.
What Are the Benefits of Online Auctions?
Online auctions offer sellers plenty of benefits. For example: 
   

They make national and international bidding easier, maximising your pool of potential buyers.

   

Allowing buyers to bid from home may encourage more buyers to attend your auction, as they don't need to go anywhere.

   

All online auction sales are unconditional and do not have a cooling off period.

   

Live online auctions encourage competition between buyers, which helps to drive up the sale price.

   

They give the seller an additional avenue when onsite auctions are not an option, as was the case during the coronavirus pandemic.
Are There Disadvantages to Online Auctions?
Online auctions have some challenges that sellers should consider:
   

Auctioneers need to work harder to engage with buyers online, as opposed to onsite, but it can be done.

   

At-home buyers may not succumb so easily to emotional bidding.

   

Phone-bidders may find it easier to stick to their budgets, as they can't see the property.

   

Some digital connections may have a time lag, which can affect the auction flow.

   

Major technological failures can happen.
What Do Online Auctions Cost?
Online auctions became popular during the first lockdowns of the coronavirus pandemic. Being that they are so new, real estate agents are still working out the costs involved. At this stage, you can expect:
   

some real estate agents to offer free virtual auctions, where buyers can bid over days or weeks 

   

the usual fee to apply for the auctioneer at your live auction (usually between $400 and $1,000)

    to pay 

the same for marketing your upcoming live auction

    ongoing presentation of your home to be less important, potentially saving you money

.
If you are considering an online auction, virtual or live, chat with your real estate agent about the fees involved. It's a good idea to ask whether the auctioneer will cost extra or whether they will be paid from the real estate agent's commission.
Tips for Selling at Online Auctions
It's important to choose a real estate agent that is experienced with online auctions. That way, you stand the best chance of success. You can also familiarise yourself with the new format by attending some online auctions yourself.
If you are unsure about the online auction process, speak to your real estate agent about what to expect.
What Are Virtual Property Inspections?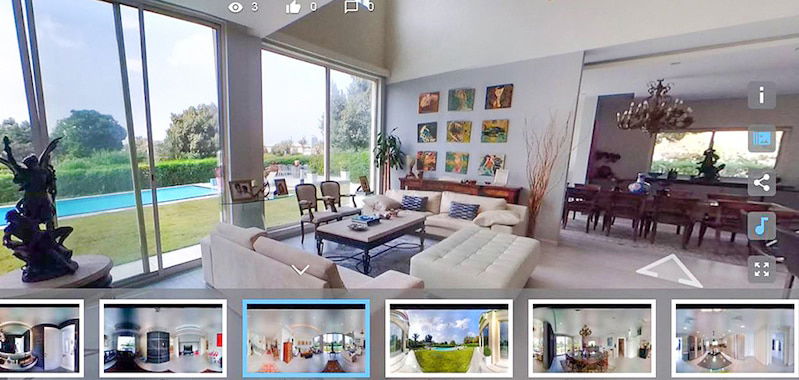 When onsite property inspections may not be possible, virtual tours are one way to garner buyer interest. They allow potential buyers to view the property as though they are there in person. Of course, it can never be quite the same as an in-person walkthrough, where you can open doors and see things up close. But it's definitely a great way to see a property without leaving your living room.
A virtual property inspection video is usually included online with your property photos, where potential buyers simply click play and watch a walkthrough of your property. Some videos are interactive, with clickable links, self-navigation and automatic or manual rotation.  
What Are the Benefits of Virtual Property Inspections?
Virtual inspections are an easy way to let buyers view your property from anywhere, which can be highly beneficial:
   

Hundreds of potential buyers can view your home in no time at all.

   

Potential buyers can be located anywhere in the world.

   

Buyers who struggle to attend onsite inspections, due to work, have the opportunity to view your home at their convenience.

    Virtual

 inspections make selling your home hassle-free for your renters.

   

It offers a 360-degree view of every space, which feels almost like the buyer is standing in the room.

   

Quality videos can be created using just a mobile phone.

   

It can reduce the amount of time your property is on the market by speeding up the application process.
What Are the Disadvantages of Virtual Property Inspections?
As beneficial as virtual inspections can be, there are some challenges to be aware of:
   

Buyers can't experience the property with all of their senses, so they may not become as emotionally tied to the property. 

   

Some buyers may lack the technology required to access your online inspection.

   

Videos can't give a realistic representation of natural light in your home.

What Do Virtual Property Inspections Cost?
The cost for online inspection services vary, so it's a good idea to check this with your real estate agent. Great questions to ask are:
   

Can I provide a walkthrough video taken with my phone?

   

Can you record a walkthrough of my property?

    Is

 a professional 360-degree tour necessary?

   

Will I need to use a 3D videographer?

   

Will I need to have my home professionally styled?
Even though walkthroughs can be taken using a mobile phone, other options may increase buyer interest. Your real estate agent may have a camera specifically used for walkthroughs, which could produce a more comprehensive video. Your agent may also use sites like simply360.com.au or eac.com.au to order professional 360-degree walkthroughs or 3D tours.  Check out the comparison below.
| | |
| --- | --- |
| 360-degree Walkthrough | 3D Tour |
| $200–$350 | $330–$500 |
| Fast to create | More time-consuming to create |
| Less detail | More detail |
| Less interactive | More interactive |
| Viewed online as an interactive video | Viewed through a 3D app or virtual reality headset |
| Can add logo to video | Can add clickable icons for embedded information (e.g., appliance details) |
Need more information about online property inspections? Agents are one of your best sources of information – they can tell you whether it's worth putting your property online now, the best way to market it and can liaise with walkthrough or 3D tour companies. Check out top agents in your area with our agent comparison form below.
How to Get the Most Out of Your Property Walkthroughs
A virtual tour is only as good as the video that is created, so it's important to get it right. If you plan to do it yourself, here are some tips to help you capture your home in its best light.
   

Keep your camera as steady as possible.

   

Use natural light wherever possible.

   

Avoid recording at night.

   

Choose a quiet time of day to minimise outside noise.

   

Record in landscape, rather than portrait.

   

Plan your video and practise your route.

   

Keep your video to between 3 and 5 minutes.

   

Spend time highlighting the best features of your home.

   

Step into your potential buyers' shoes. What features are they most interested in?

   

Engage with your potential buyers and let your personality shine.

   

Add captions to provide extra information.

   

Include a call-to-action that lets potential buyers know what to do next.
Use Technology to Your Advantage

The digital age offers sellers plenty of opportunities to maximise buyer interest and achieve a higher sale price on their home. Buyers do much of their searching online, through apps and on phones and tablets. By giving them as much information about your home as you can online, you give yourself the best chance of finding the right buyer in the shortest time possible.
Find an experienced agent who is well-versed in your local property market to determine whether online auctions and inspections are right for you.