Find The Best Real Estate Agent – Do's, Don'ts & Top Questions To Ask
If you're looking to sell your house, then you'll be looking for the best real estate agent – someone you can trust with one of the biggest financial transactions you'll ever make.
We've put together a comprehensive guide to finding the best agent, starting with shortlisting the agents, right through to the end of the interview process.
If it all seems like too much, let Which Real Estate Agent take some of the weight off your shoulders by shortlisting top agents in your area for you to choose from.
Table of Contents
When it comes to selling your house, everyone will tell you that the most important thing to do is pick the best real estate agent. Easy, right?
Selling your house is likely to be one of the biggest financial transactions you'll ever make and that means it's important to find the best agent for you. Which Real Estate Agent has always aimed to make the process of choosing an agent as stress-free as possible – you can shortlist agents using our comparison tool and we can support you with information about the selling process.
We've put together this guide for you to make sure that you're looking for the right things and asking the right questions so you find the right agent for you.
How to find top real estate agents
So you've decided you want to put your home on the market and now you need to find a real estate agent but there are just so many different agencies and agents and you don't know where to begin. It's stressful, we know! Here's our top tips for narrowing the field:
1. Enlist some help
Which Real Estate Agent works with more than 60,000 agents around Australia to help you find a good match. Our team will look at top performing agents in your area and put you in contact with up to three of them.
When you use Which Real Estate Agent, you can confidently speak to agents knowing that our team have analysed recent sales data to find agents with the most experience in selling similar properties successfully. It's quick and easy and takes a lot of the preliminary stress off of your shoulders! It's always free to you and there's no obligation.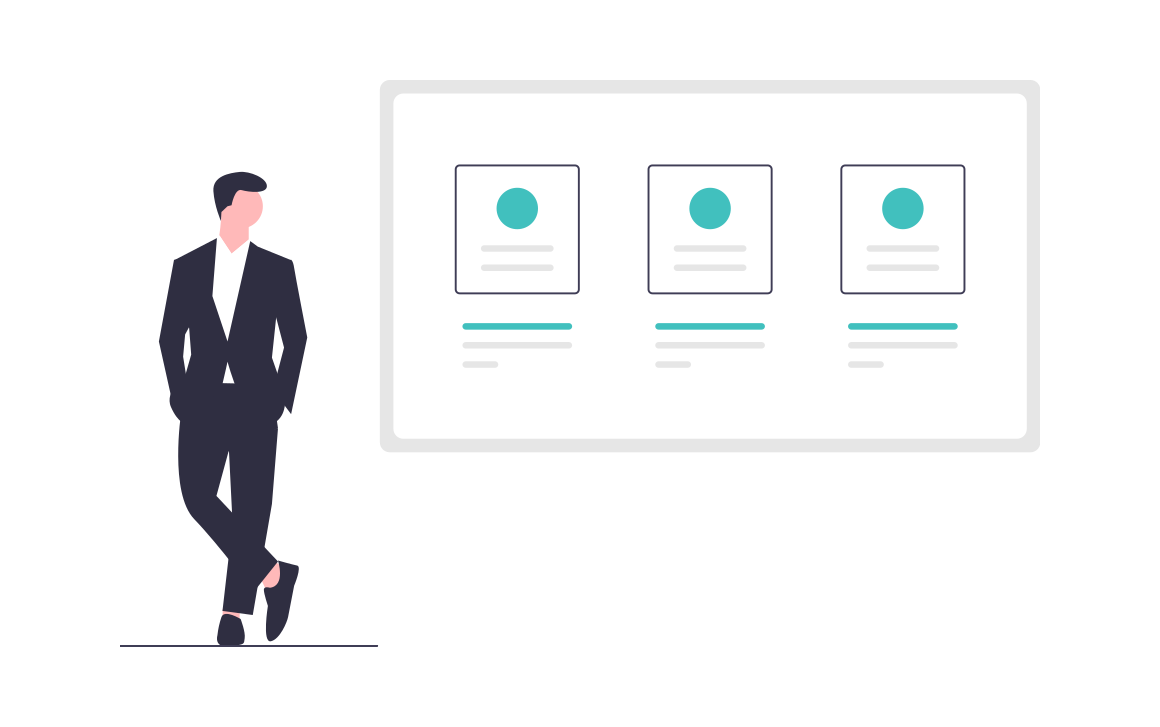 Compare top agents in your local area
See past sales, average fees and marketing costs.
2. Ask your friends and family
If you know people local to you who have sold their house recently, ask them if they would recommend their agent.
Remember though that what worked for them might not work for you and that if they sold a studio apartment, their real estate agent might not be the best person to sell your 5 bedroom family home with a garden and pool.
3. Go to open houses
Even if you're not looking to buy in your area, going to open houses can give you a feel for what agents are like. Are they chatty and open with potential buyers or are they quieter and cagey? Do they present themselves well? Are they on time to inspections and do they take time to answer questions? Are they knowledgeable about the property?
Most importantly: are they someone you can see yourself working with? Selling your house is stressful enough as it is, there's no need to make the process more stressful by not getting along with your real estate agent. If you register your interest in the property, you can also see what kind of follow-up the agent provides.
4. Go for a walk
Have a wander around your area and make a note of any for sale signs. Who is selling the property? Is there one agency who seems to dominate in your area? If so, they might be worth a look.
If one agent seems to have a lot of properties in their portfolio, it might look like they're a good bet, but remember that they're only human and there's only so much they can do. You want an agent who can prioritise you as much as possible – someone who's selling too many properties won't be able to do that.
At this stage, you don't need to make any big decisions, just get a feel for what's out there. When you've narrowed down the field, you can move onto speaking to potential agents and getting appraisals of your property from them.
We recommend speaking to at least two agents, if not more, and having a shortlist of three. It means you're more likely to end up with a rounded opinion of your property, its chances on the market and a balanced estimate of its value. It also means that if you sit down with one of them to discuss your property and needs and find that you're not a good fit, you're less likely to have to start the whole process again.
Now you've made a shortlist of agents, we're going to tell you what you should look for when you're interviewing potential agents.

What will happen at the interview?
The interview with an agent is also called the listing presentation. You can tell a lot about what it means to different parties from what they call it. As a vendor, you're interviewing someone who is going to do a job for you, selling your property.
For the agent, this is their sales pitch. If they come out on top here, they're almost guaranteed to make some money at the end of the process.
Never feel pressured to sign anything on the spot. Real estate agents are master salespeople but in the end, this is an enormous decision and you deserve to have some time to think about it.
The most important thing to remember here is that you're allowed to ask as many questions as you like, and you should! Yes, the agents will have questions for you (we'll talk about them later) but if you look at this like a job interview, you're playing the role of the employer.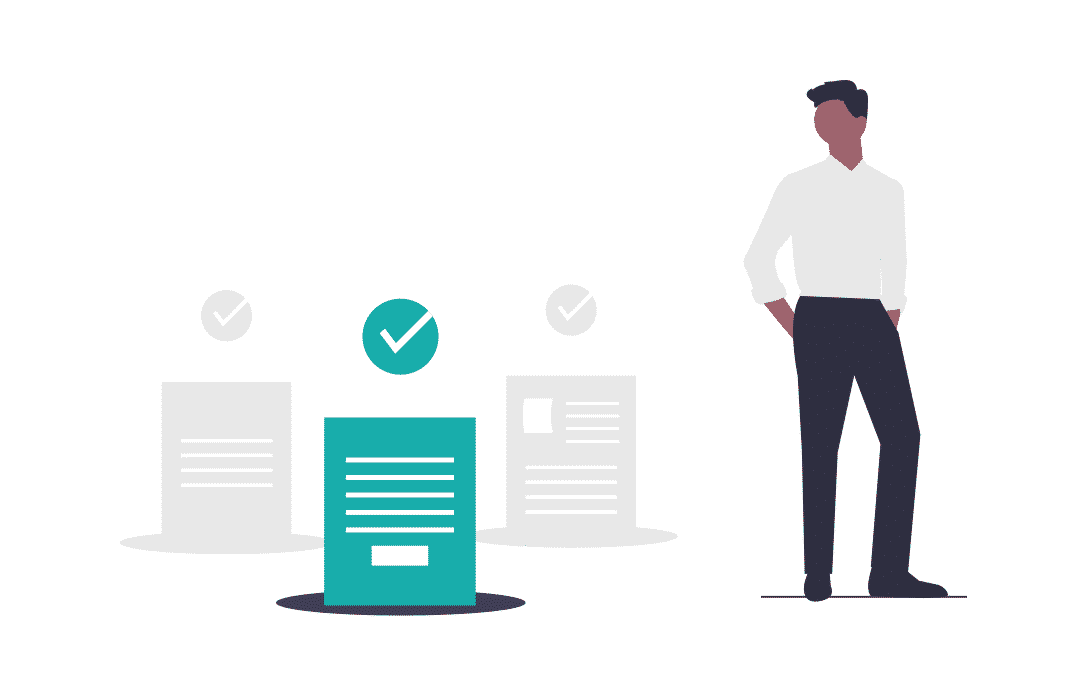 Interview questions to ask potential agents
What you should be asking your potential agents.
You want an agent who is going to work hard for you to get the best possible price on the market. If you go into interviews with this mindset, you're more likely to come out with what you need.
You've already laid the groundwork during your shortlisting process, so you know that you're speaking to the people you want to be. The next step is to set up meetings with them to conduct appraisals and have a chat with them about how they're going to sell your property.
We're going to run through some of the most important things to pay attention to and questions you should ask the agent during this appointment.

First impressions
First impressions matter and your agent will only ever get one chance to make them. This shouldn't be make or break but it's important that your agent recognises how important first impressions are – they'll be the one representing you at open houses after all.
Is your agent early to the appointment?
We can't always help traffic but being on time or even late for an appointment is going to make you feel like your property isn't a priority for the agent. It might also be a clue as to how they conduct open houses and ideally, you don't want to keep buyers waiting. They'll associate that with the property itself, even though there's nothing you could do about it and it might make your property harder to sell.
Does the agent look the part?
Looks aren't everything but ideally, you want your agent to be well presented. You're going to do everything to make sure your house is well presented for inspections, it's only fair that the agent makes the same effort. It's about appearing professional and making a good impression on potential buyers.

Appraisal inspection
The agent will conduct an appraisal inspection. They're looking for lots of different things. Some basics are things like the number of bedrooms, bathrooms and car spaces. They'll look at the general decor of your house and the condition it's in.
They'll often focus on the kitchen, because that's the room buyers are most likely to focus on. They'll take into account things you can't change, like the location of the property and whether it's near a busy road or railway lines.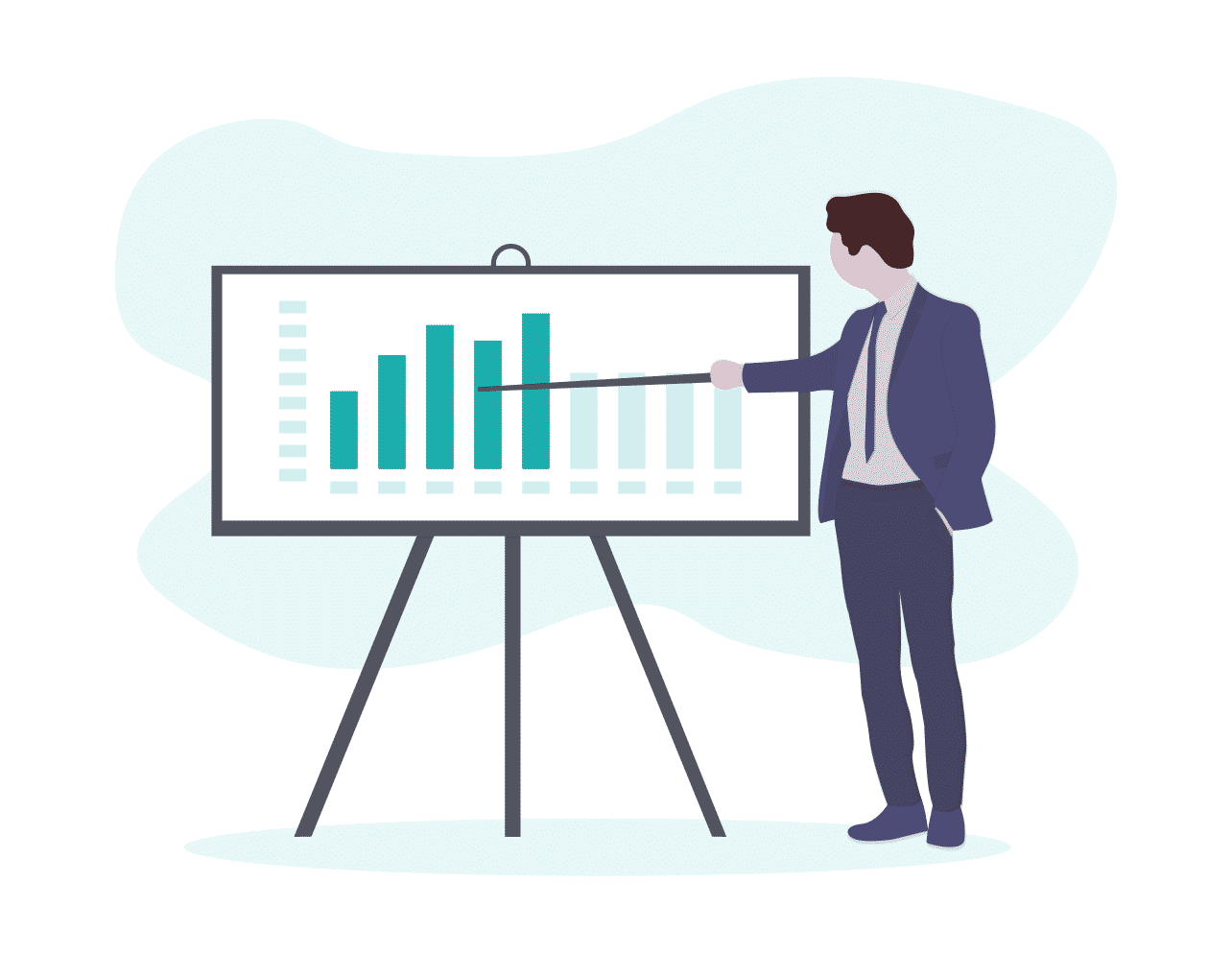 Free appraisal from a top local agent
Includes selling price and costs to market your property.
A good agent will take their time to look through the property – a quick once over isn't going to be enough. To make things easier for them, you should get your house looking as good as possible before they come. Remember that their value estimate will be made as is – if they don't see it there, they won't include it in the estimate.

What questions should I ask agents?
Like we said earlier, think of this as a job interview where you're looking to employ the agent. They won't have provided you a CV so you're going to need to ask them about their experience as an agent and their licensing and qualifications.
This is also an opportunity to get more of a feel for your agent – are they chatty or quiet? Do they listen to you or do they interrupt a lot? Are they someone you feel like you can work with?
We've put together a list of some of the most important questions to ask your agent:
1. How long have you been a real estate agent?
We recognise that everyone has to start somewhere, but when it comes to your property, you're probably going to want experience. This is especially the case if you're trying to sell a unique or high-value property.
However, just because someone's new to real estate doesn't mean that they should automatically be crossed off your list. Maybe they've moved into real estate from marketing or from finance, which might give them a fresh perspective on selling your home.
2. How long have you worked in the area?
Selling a house is as much about selling the location as it is about selling the property itself.
Is the house ideal for young families because the schools in the area are good? Is your unit perfect for commuting because there are great public transport links? What are the restaurants and cafes like in the suburb?
A good agent will know all of this and more, because they'll understand that they're selling that too.
3. Are you a fully licensed real estate agent?
Real estate agents have to be licensed in the state or territory they work in to be legally allowed to buy and sell real estate. Are they fully licensed or do they only have a license as a salesperson, which would mean they have to conduct business under the supervision of a fully licensed agent.
For peace of mind and to make the transaction as smooth as possible, we would recommend that you use a fully licensed agent to sell your home.
4. What would add value to my home?
Once you've sat down for the 'interview' part of this process, the agent will have had time to conduct a thorough inspection of your home.
They should be able to give you ideas of what might not appeal to potential buyers as well as areas where your home might not be up to scratch. It's easy to take offence at this, especially if you love your home, but they should have a good idea of what other homes in the area look like, and how to bring your home up to that level.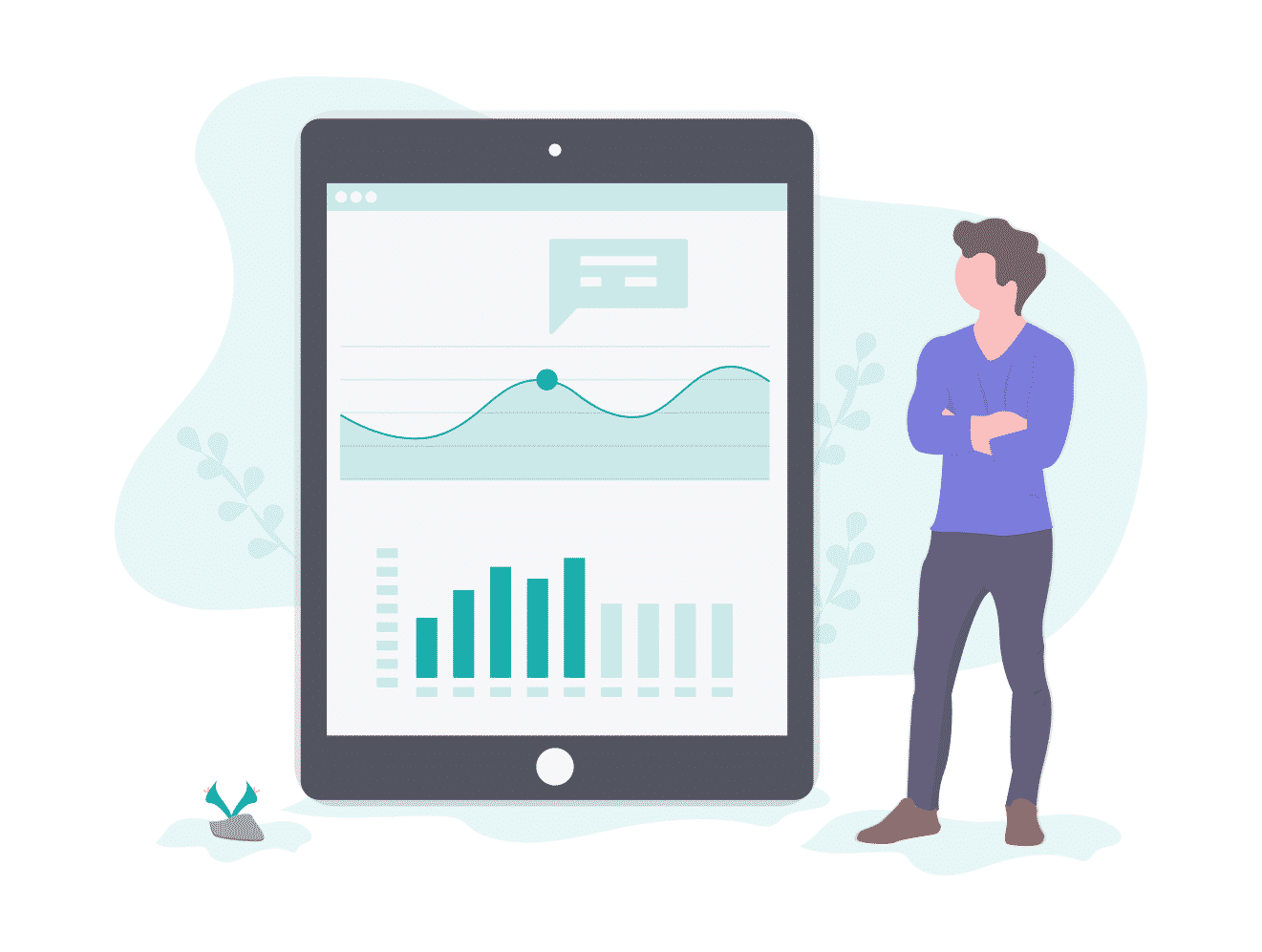 Get your free property value report
With comparable sales, price trends & more.
5. How will my home be marketed?
Any agent worth their salt should have thought about this before seeing the house. Most marketing is done online now and your agent should be able to tell you which sites your home will be advertised on.
Will they conduct mail drops? Are there any less traditional methods they might suggest, like drone photography or virtual house tours? Any agent who seems a bit clueless at this stage in the interview is one you should probably give a miss.
This is one of the most important parts of their job and it should be something they've been thinking about since you contacted them initially.
6. Can you give me some references?
If you were a boss hiring someone, you'd ask them from references from past employers, right? It shouldn't be any different when you're choosing a real estate agent.
Look at their last comparable sales and ask them if they're happy to give you the details of the vendors v. You can call them and find out what the agent was like to work with in the longer term. If the agent is cagey about providing references, it should be a red flag.
It might just be that they're very protective of their clients privacy, but it's more likely that they're worried about what other people might say about them.

How much will it cost?
One of the most important things to talk about with your agent is their fees and commission structure. If you want to know more about the averages for your postcode, you can find them here.
It's important to remember that paying less doesn't normally mean that you're getting a better deal. If you've negotiated your agent down to a lower commission, then they're less likely to be as motivated to sell your property since they're not making as much out of the sale.
A less motivated agent means that you're not going to get the best deal for your home. Sure, settling for a higher commission means you pay more to the agent, but it can be worth it if you get more for your home overall.
When you're looking for agents, you might come across hybrid real estate agencies like Purplebricks. They can seem appealing with their low fees but remember that you pay this up-front and you will pay regardless of whether or not the property sells.
While it looks cheaper on the surface, it can end up costing you a lot more than if you had gone with a traditional real estate agent in the first place.
It's important to discuss what's included. You'll often pay for marketing on top of the commission and as such, it's up to you how much you put into it. This can be really dependent on your budget as well as the location of your property and the state of the market in your area.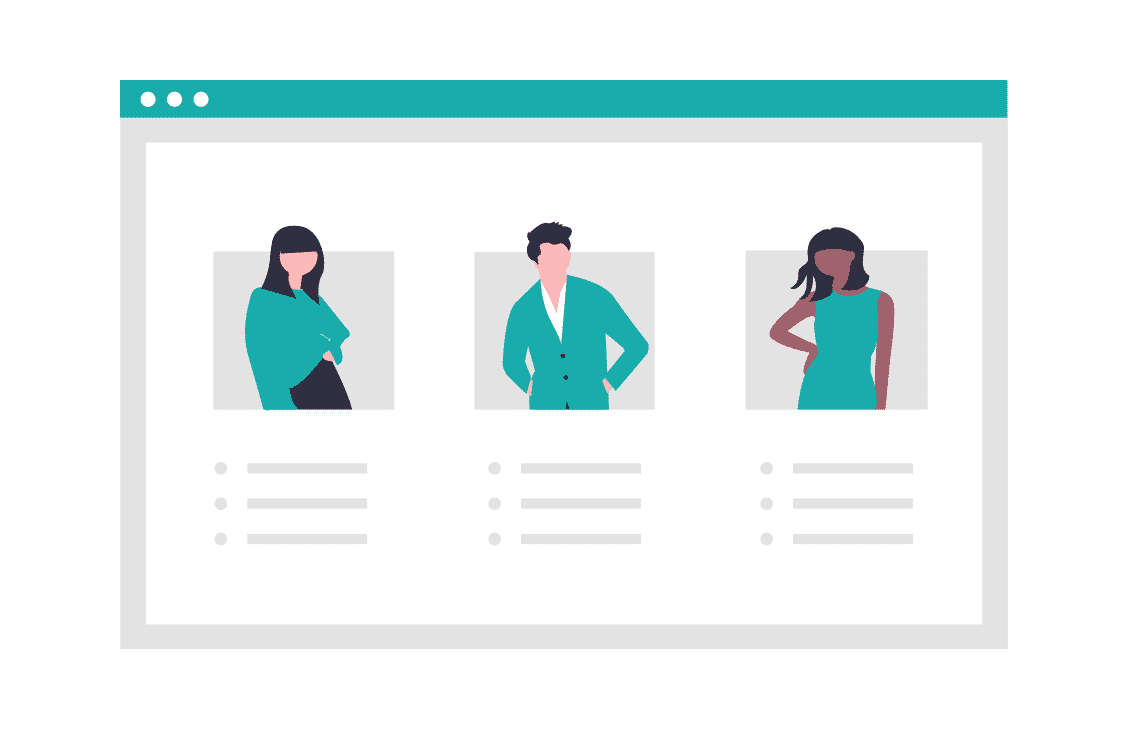 Speak with a reputable agent to avoid hidden fees
Compare agents in your area with our agent search tool.
A property in a city suburb will need a different marketing strategy to one in a rural area, and thus marketing costs will vary considerably. This is another reason why it's important to discuss the agent's marketing strategy with them during this preliminary interview.

What will the agent ask me?
It's important to know what to ask your potential agents, but what about the things they need to know? Individual agents are going to have different interview strategies and they're all going to need to know different things, but these are some very basic questions that all agents should be asking early on in the process.
1. Why are you selling?
This will help your agent tailor their plans to your needs. For instance, if you're selling to move interstate for a new job, you're going to need a different set of services on a different time frame to someone who is selling one of their investment properties.
2. When do you need to be moved out by?
This once again gives the agent an understanding of the time-frame they are working with and whether or not what you want is feasible in that time.
3. Do you already have a house to move into?
This can hint at how serious you are about selling the property as well as how quickly you might want to or need to get it on the market. It can also give your agent an opportunity to market one of their other properties to you, especially if you're interested in staying in the same area.
4. What do you think your house is worth?
You might have already done some research about how much your house is worth or you might be completely clueless. The agent wants to know what your expectations are and whether they're about right given the state of your property and the trends in the local property market.
5. Is there anything I should know about the property?
Is there anything about the property which might prove to be a selling point or a liability that might not be obvious during the inspection. You should be honest here; trust is important between a vendor and a real estate agent. You should be making their job as easy as possible for them.
What is Comparative Market Analysis?
Your agent should have done some comparative market analysis before your appointment. It sounds like a big scary term, but it's actually pretty simple. To work out what your house might be worth and what you should put it on the market at, your agent will have a look at a few different things. We've listed them here, along with why they're important to agents.
Listings in your area
Active listings are the agent's main competition, pending listings (listings under contract where the sale is not yet complete) will show the direction of the market and sold listings will provide your agent with essential comparable sales data. 
Comparable sales data
Agents will look at similar properties locally which are similar to yours and which have sold recently. Location is important, as well as land size, number of bedrooms and bathrooms, how old the property is and how the property presents, for example, have there been recent renovations?
A good agent will come armed with all this data but more importantly, should be able to explain what it means for you and for your property sale. Once again, don't be afraid to ask questions if there are things that don't seem quite right or things you don't understand.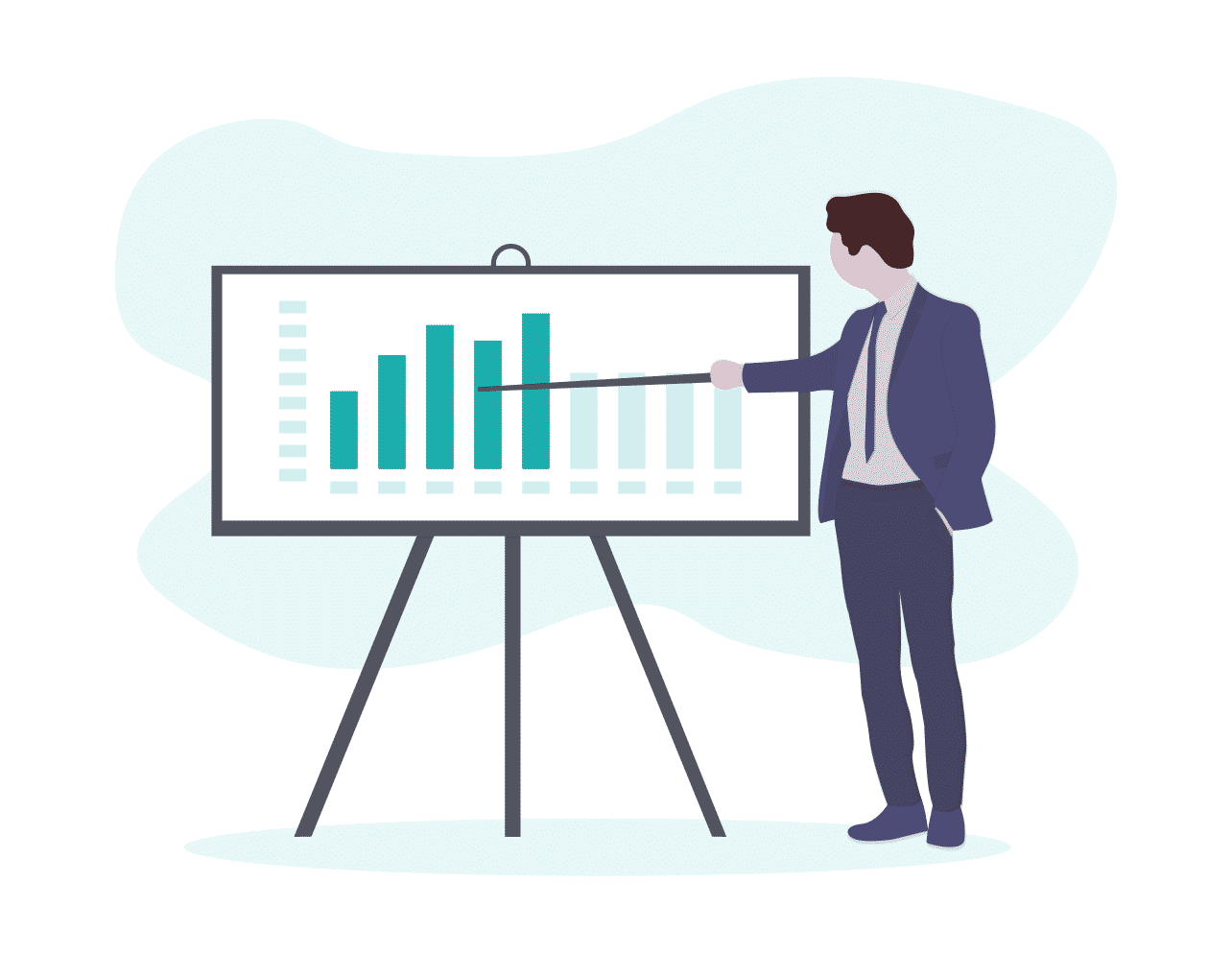 Free appraisal from a top local agent
Includes selling price and costs to market your property.
Remember that if you've done your own CMA and come up with some very different figures that real estate agents have access to lots of different data than the average property owner and thus are able to give you much more accurate analysis. It's one of the reasons why we always recommend you use an agent to get a value estimate!

Do's and Don'ts
Do trust your gut: if you meet an agent and there's something that seems off about them, trust your instincts. They only get one chance to make that first impression and if it's not right for you, you're well within your rights to speak with other people.
Do speak to more than one agent: comparing agents means that you can see what's out there. It also gives you some negotiating power over commissions and fees, although we wouldn't recommend negotiating too much early on.
Do give yourself enough time: selling a house can be an incredibly quick process, especially if you live in a high-demand suburb. This doesn't mean that you should put off finding an agent.
Finding an agent should be your first step once you think about selling your property. Giving yourself enough time means that you won't rush the process and end up not finding an agent who is a good fit.
Do look for help if you need it: this is one of the biggest decisions you'll ever make and it might be a tricky one, especially if you're a first time seller.
Which Real Estate Agent will help you identify the top agents to interview, cutting out the whole shortlisting process and making one of the most stressful things you'll ever do a whole lot easier!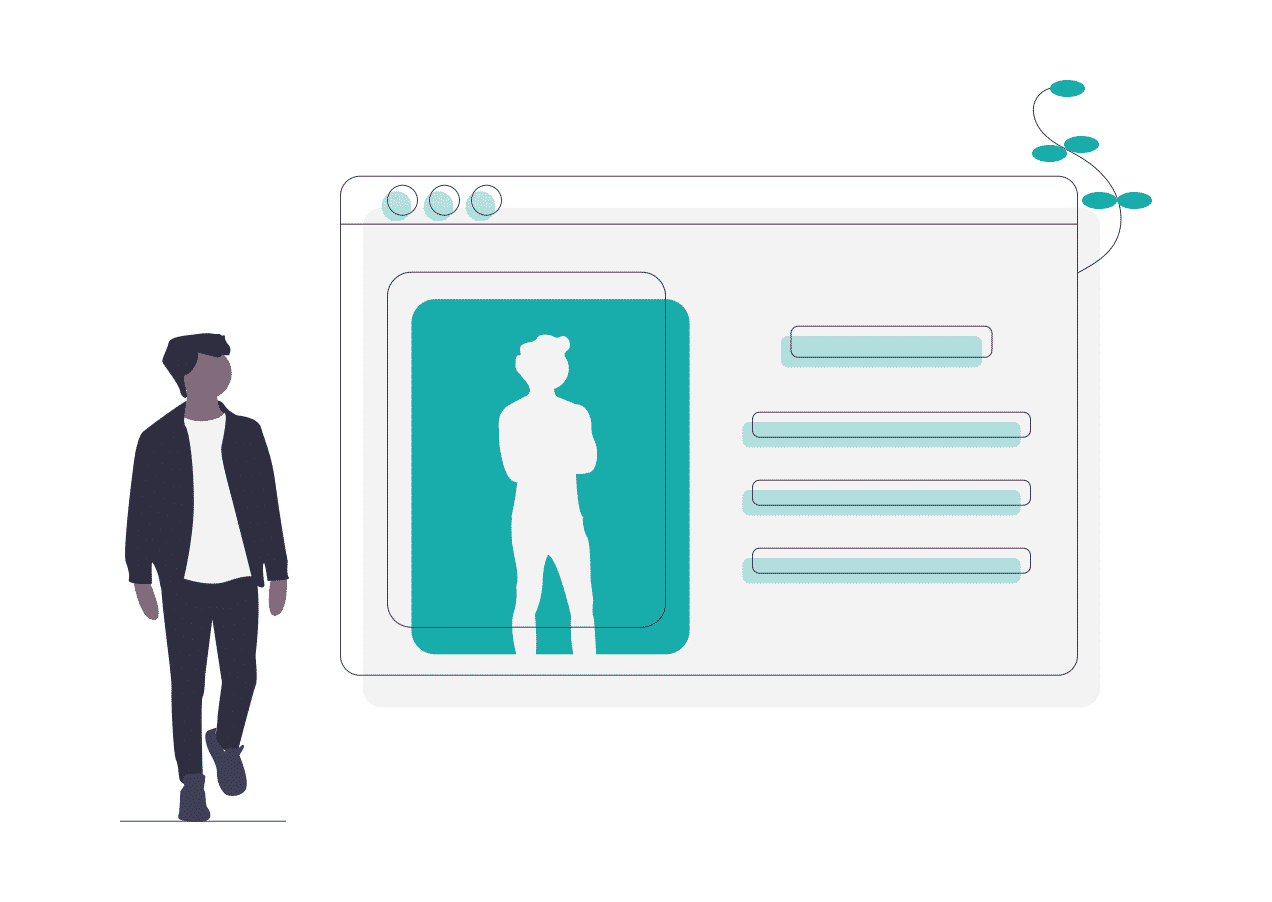 Speak to top agents about preparing to sell
Find top local agents in your area.
Don't base your decision on who offers the highest valuation or the lowest commission: if a property is priced too highly based on a bad valuation, it might never sell and the longer it sits on the market, the more likely potential buyers are to think that there's something wrong with it.
A lower commission might mean that the agent is less motivated to work to sell the property, decreasing the amount you get in the end once you've sold your property.
Don't blindly follow recommendations: while it's really useful to get a start by talking to friends and relatives about who they've used in the past, that shouldn't be the only thing you base your decisions on. What worked for them might be no good for you!
Don't hide important information from your real estate agent: your agent has got to be able to trust you as much as you have to be able to trust them.
If you hide information from them at the start, not only are you harming your chances of selling the property but you're not encouraging that trust between the two of you.
Don't argue with agents: it's tricky to not feel upset if agents criticise an element of your home, especially one you love, or give you a much lower value estimate for your home than you thought it was worth.
If you're tempted to argue with them about it, remember that they are professionals and this is what they do every day. At the end of the day, you're hiring them because they know a lot more about the process of selling your home than you do.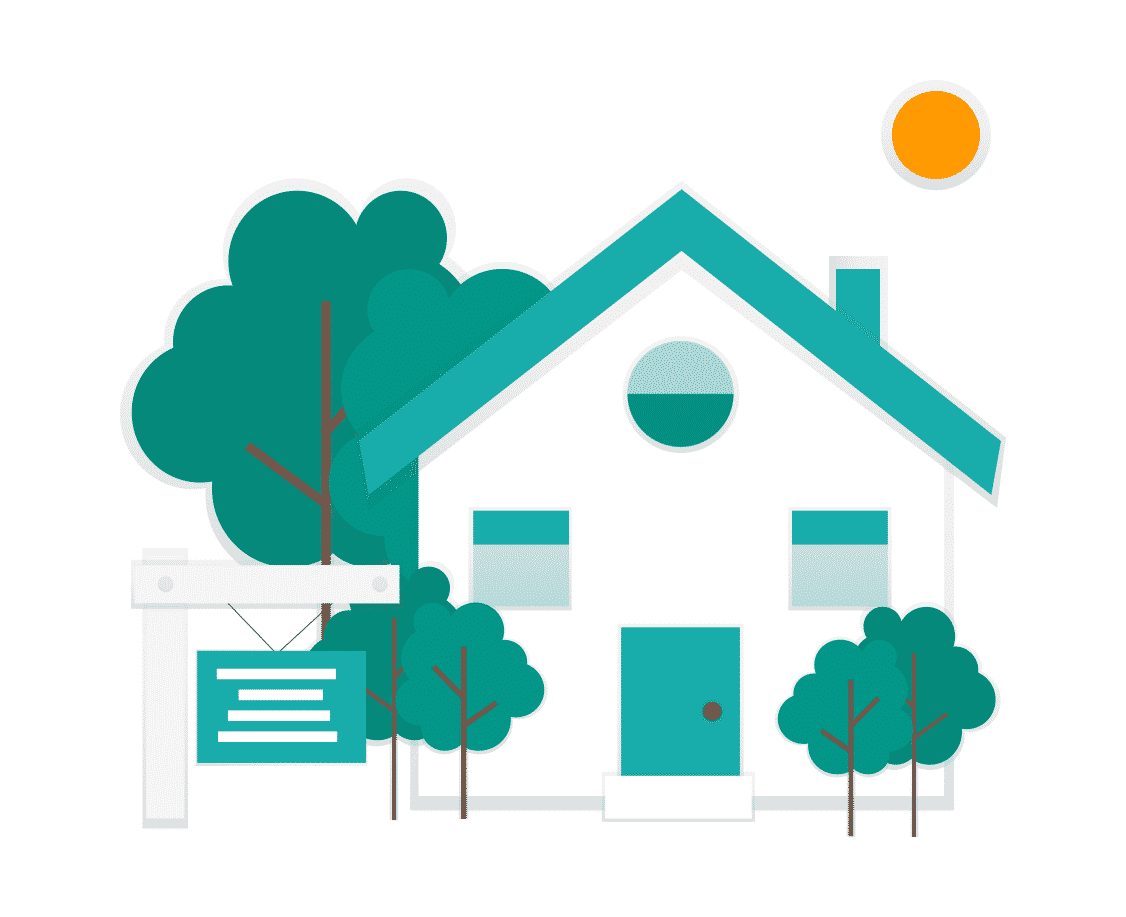 Learn about the selling process in our selling guide
Download our free 2022 seller guide.