Purplebricks Australia – Who Are They & Should You Use Them?
In 2014, Purplebricks opened their online doors in the UK and shook up the real estate industry as we know it.
Now they are trying to replicate their success in Australia.
But what does this mean for Australian real estate agents and real estate firms? It's definitely going to be an interesting period for the industry as a whole.
Online websites have failed to make a dent in the Australian real estate industry to date. Will things change with the emergence of Purplebricks?
Let's look at the situation in more detail.
Note: Purplebricks quit the Australian market in 2019.
The emergence of the hybrid model & Purplebricks
 in the UK
Tradition is something which is upheld in England in all aspects of life. But one company with a particularly colourful name is leading the way in a bid for change.
Where traditional agencies once focused on street presence, Purplebricks now relies on Local Property Experts (LPEs) to make their sales.
Purplebricks states they have no need for the expansive offices or the glossy brochures that large real estate agencies are known for.
And:
Because they don't pay large sums in rent, they can afford to spend their money on the marketing and widen their customer reach.
Purplebricks claims to spend upwards of $1.7 million a month on advertising.
And in exchange, they offer the latest in digital technology and 24-hour service, something that again, traditional agencies cannot yet compete with.
While online providers have been around for some years, it is only since the emergence of Purplebricks, supported by a sophisticated IT platform, that a tipping point may have been triggered.
Now:
Some c

onsumers appear willing to change their

real estate selling habits

I

nvestors

are okay with f

unding initial losses u

ntil

companies

such as Purplebrick

s

achieve

profitability
Former lawyer Michael Bruce joined forces with his real estate agent brother Kenny about five years ago when they realised something was wrong with the way people sold their homes. And from their various meetings and brainstorming sessions, Purplebricks was born.
But why does this affect the industry so much?
The ability to operate on an IT platform allows the real estate agent model to charge a significantly lower agent fee, in some cases, for high value properties, up to 10 times less.
Purplebricks supports the owner with open homes, the owner manages buyer inquiries and receives offers all through the online booking engine.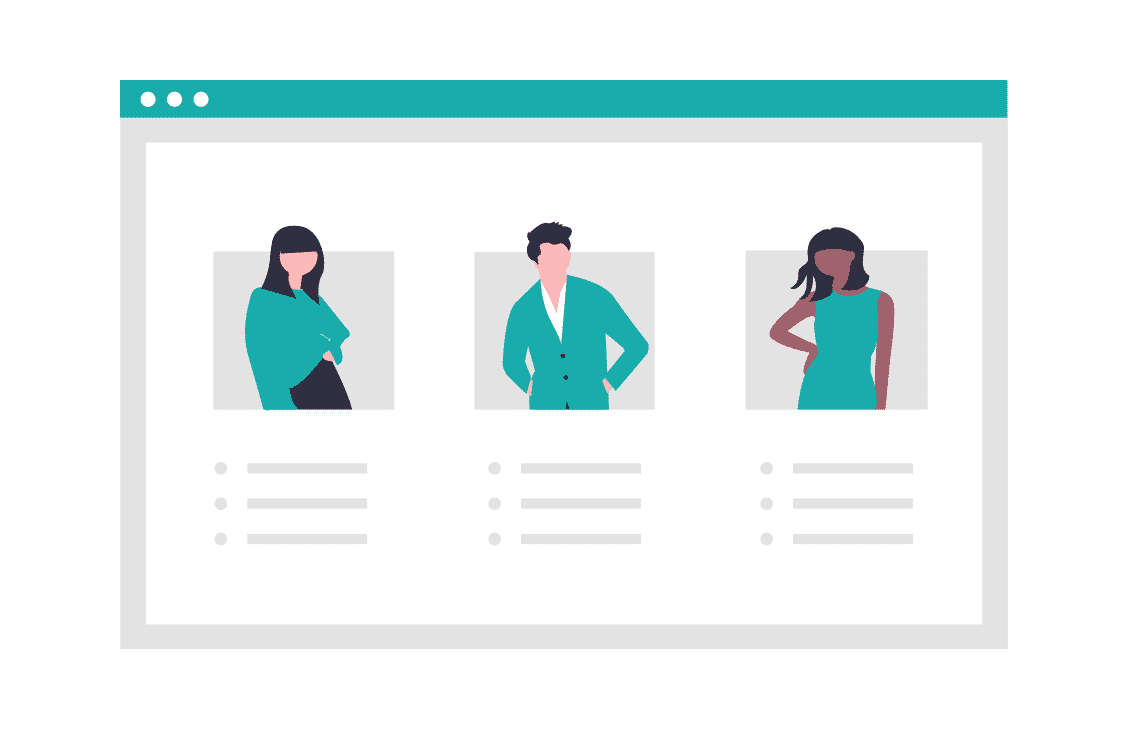 Speak with a reputable agent to avoid hidden fees
Compare agents in your area with our agent search tool.
So exactly how does Purplebricks and the hybrid model
work?
After a customer registers with the website in question, they can then book a valuation online. The LPE appraises the property, takes photos and advertises it online.
So how much does it cost to list a home with Purplebricks?
In Australia it costs $4,500 inc. GST (Private Treaty) or $5,870 inc. GST (Auction). This flat fee is paid, even if your property doesn't sell.
If you want Purplebricks to manage your open homes you pay a one off fee of $770. If do not wish to use their conveyancer/solicitor ($800) and wish to use your own you are required to pay $300 extra.
2018 update: Purplebricks has increased their Australian selling fees twice in 2018, adding around 20-30% in total to the prices above, depending on the state. The increased fees now include open/private inspections. Depending on your situation, these changes may make it more economical to negotiate and sell property with a traditional real estate agent.
A traditional real estate agent from America has come up against the Purplebricks model and has some opinions about their motivations behind selling real estate. Note that his quoted timelines and costs do not apply to the Australian real estate market.
Why is it referred to as a hybrid?
The term 'hybrid' refers to the fact that a real estate company cannot operate purely online.
It works alongside a professional network of agents who:
visit the property

provide a valuation

take photos

produce a floor plan

offer telephone assistance during the sales pro

cess

meet clients

face to face to close the sale
Some hybrids also offer to conduct open homes and other more traditional services for an additional/optional charge.
The hybrid model offers opportunity for change in the industry
Since its inception just under two years ago, Purplebricks commands a massive 62% share of the online real estate market and is now UK's third largest estate agency. They were valued at over £1 billion in 2017.
Founder Michael Bruce believes that once Purplebricks enters the Australian shores, profit won't be too far behind. He hopes to break even in approximately two years.
Traditional real estate agencies are only now just understanding the threat caused by these advances in technology and changes in consumer behaviour.
However:
The numbers speak for themselves.
Purplebricks sold and completed on $4.8 billion from April 2015 to April 2016 with a further $2.9 billion sold subject to contract. And their instruction to sales conversion sits at approximately 77%, well above industry norms.
While Purplebricks currently covers around 5% of the UK market, experts predict that the number will rise to 20% by 2020.
As the most reviewed estate agent in the UK with a rating of 'excellent' on Trustpilot, it is clear that their customers are enjoying the break from tradition.
In light of their evident success, other companies are starting to follow their lead.
Here is a list of some of the other hybrid models in the UK. These companies may offer some insight to what we can expect to emerge in Australia.
Prices vary on Easy Property from $812 to $2,567.
They offer:
free market appraisal

profe

ssional advertisement creation

for sale board

s

standard listings on professional property websites

negotiation management
Other services are offered depending on the payment level selected.
Yopa charges a similar flat fee starting from $1,345. In a similar hybrid model, YOPA instructs a property expert to carry out a valuation and guide you through the process. They will also help you negotiate the best price for your home.
For $1,170, Emoov offers:
an expert valuation

list

ings on all the major websites

an expert photographer to take

photographs

an expert to

des

ign your floor plan

seven

-day-a-

week expert support.
After verification, Tepilo
:
take

s

photos

create

s

floor plans

produce

s

an

EPC report.
They then advertise the property on all the major portals and guide sellers through the sale process. Tepilo will liaise with all the solicitors and estate agents up and down the chain to ensure a successful sale.
House Simple charges varying price options from $162 to $1,530.
Their service includes:
a home

visit by a property expert

one-

week free trial

a personal account manager

a for sale board

profession

al photography and floor plans

advertising

on the major property website

a read

y book of buyers

professional negotiation

legal setup and management to completion.
Time will tell whether any of these hybrids will manage to achieve as much success as Purplebricks.
It is clear that the rapid change in technology means that consumers now have more information at their fingertips and more options than ever before.
And, more importantly:
Consumers can now make more well-informed decisions that suit their particular needs.
What does this mean for Australia
and its consumers
?
Similar to that in England, Australia currently operates on a more traditional method of home sales. Agencies maintain a face to face full outsource model; the very same one which is now being taken over in England by the hybrid online/telephone model.
Australia's agent fees vary a lot, as does the quality and experience of the real estate agents who offer this service.
Current average percentage fees range from 2.1% in NSW up to 3.25% in Tasmania.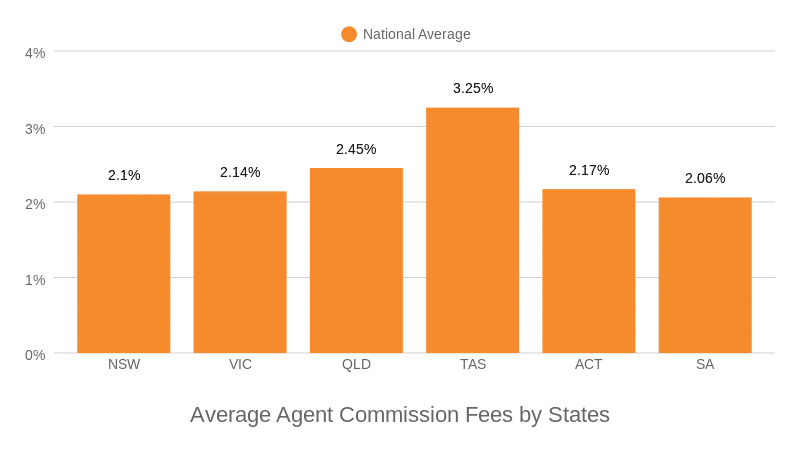 On a property valued at $500,000, homeowners can expect to pay between $10,500 and $16,250 depending on the state.
While Purplebricks Australia charge between $4,500 and $5,875, depending on method of sale, there is potentially a large difference for home sellers!
Should the three top agencies, Ray White, LJ Hooker and McGrath be concerned?
How will this affect the smaller real estate businesses?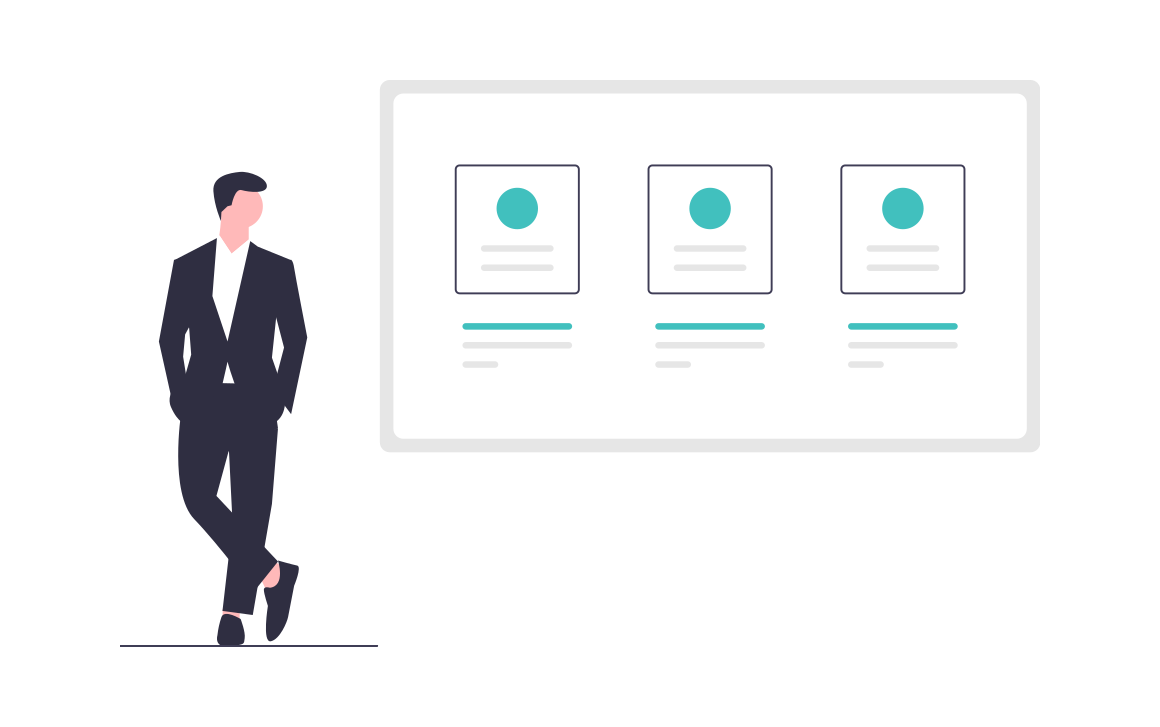 Compare top agents in your local area
See past sales, average fees and marketing costs.
What options does Australia currently have for cheap or DIY home sales
at present
?
Many sellers have already taken the plunge and moved away from traditional real estate agents by opting for the 'for sale by owner' option.
Why?
They don't want to spend thousands of dollars on an agent who may not be up to par.
However:
There is the risk that these DIY sellers may not get as much for their home as they lack the property experience.
These for sale by owner options will, in all likelihood, be affected by Purplebricks' presence.
Let's take a look at Australia's current online counterparts from a price comparison perspective.
Real Private offers three packages, all of which include listings on the leading Australian real estate websites.
Gold ($299, plus $99 per month after 30 days) – assistance with sales process, email

,

and phone support

Silver ($399 upfront, no ongoing fees) – email and phone support

Bronze ($99 per month, no set

up fee) – basic support only
For Sale By Owner offers a Sell My House package which costs $699 (excludes 1200 x 900 photo board) or $969 (includes 1200 x 900 photo board).
Their packages include:
Listing

s

on realestate.com.au, domain.com.au

,

and other portals

For sale sign

Three property reports and weekly campaign reports

Printable brochure

Phone support
BuyMyplace packages start at $650 and include:
Listing

s

on all major real estate websites

Professionally installed for sale sign

s

12 photo spots for online listings (taken yourself)

Printable brochures

Free home value estimate report

Automatic email forwarding
They have also recently introduced a hybrid service, similar to Purplebricks.
No Agent Property offers three packages.
Classic ($295):
listing on its website

for sale sign

20 photos with every listing

guide to

selling your home

email alerts

reports

online account manager

customer support
Premium ($675):
Similar to the classic package, plus listing on realestate.com.au and RP Data property report.
 Ultimate ($965):
Similar to the premium package, plus listing on Domain and other property portals.
Agent In A Box has three packages, including one free option.
Free – List your property for sale on AusHomesForSale.com

Essentials ($379) – List your property on realestate.com.au and other sites

Ultimate ($699) – List your proper

ty on realestate.com.au, Domain,

and other sites,

as well as a

website and full support
Real Estate Your Way has three packages:
Silver (free) – listing on Real Estate Your Way

Gold ($219) – listing on realestate.com.au

Platinum ($709) – listing on realestate.com.au and Domain, for sale sign
Sell My Property Now offers two packages:
Gold ($508) – claims to be the lowest price to list on Domain and realestate.com.au

Diamond ($888) – same as Gold, but with upgraded featured ad placement
For Sale For Lease offers two packages, which both include listings on all the major real estate websites.
Note:
Advertising on Domain costs extra.
Monthly option – $299, plus $99 per month until sold

Until sold – $695
Private Property List offers two packages:
Sales package ($649):
This package suits private sellers looking to list their property for sale online.
It includes:
listing

s

on reale

state.com.au and other portals

a for sale sign
unlimited support
weekly report
Core Logic market assessment

s

brochure templates
Monthly package ($169):
This option suits professionals looking to list their property for sale online.
This package includes:
a one

month listing on reale

state.com.au and other portals

email forwarding
They then charge an additional $99 per month after the initial month ends.
Cubbi offers three for sale by owner packages:
Lite ($399 until sold) – Listing on realestate.com.au and Domain as well as basic support
Professional ($499 until sold) – As above, plus:
premium support

property valuation reports

di

scounts on professional photos

for sale sign
Executive ($1599 until sold) – As above, plus:
speed dial support

12 professional photos

floor plan

large for

sale sign

professional copywriting

upgrade to featured listing

100

professionally printed brochures
Your Hot Property packages start at $449 to advertise on realestate.com.au and other websites, or $699 to include Domain.
Property Now charges a flat fee of $499 for all residential, land and rural property sales. This fee includes:
Advertising on realestate.com.au and others
Unlimited support
For sale sign
Email forwarding
Printable brochures
Access to a members' only guide to selling
However:
Despite this seemingly long list, the 'for sale by owner' market only accounts for 1% of the entire industry.
Currently:
For Sale By Owner seems to hold the majority share of the DIY market.
The importance of a real estate agent assisting in the sale process is reflected in the statistics.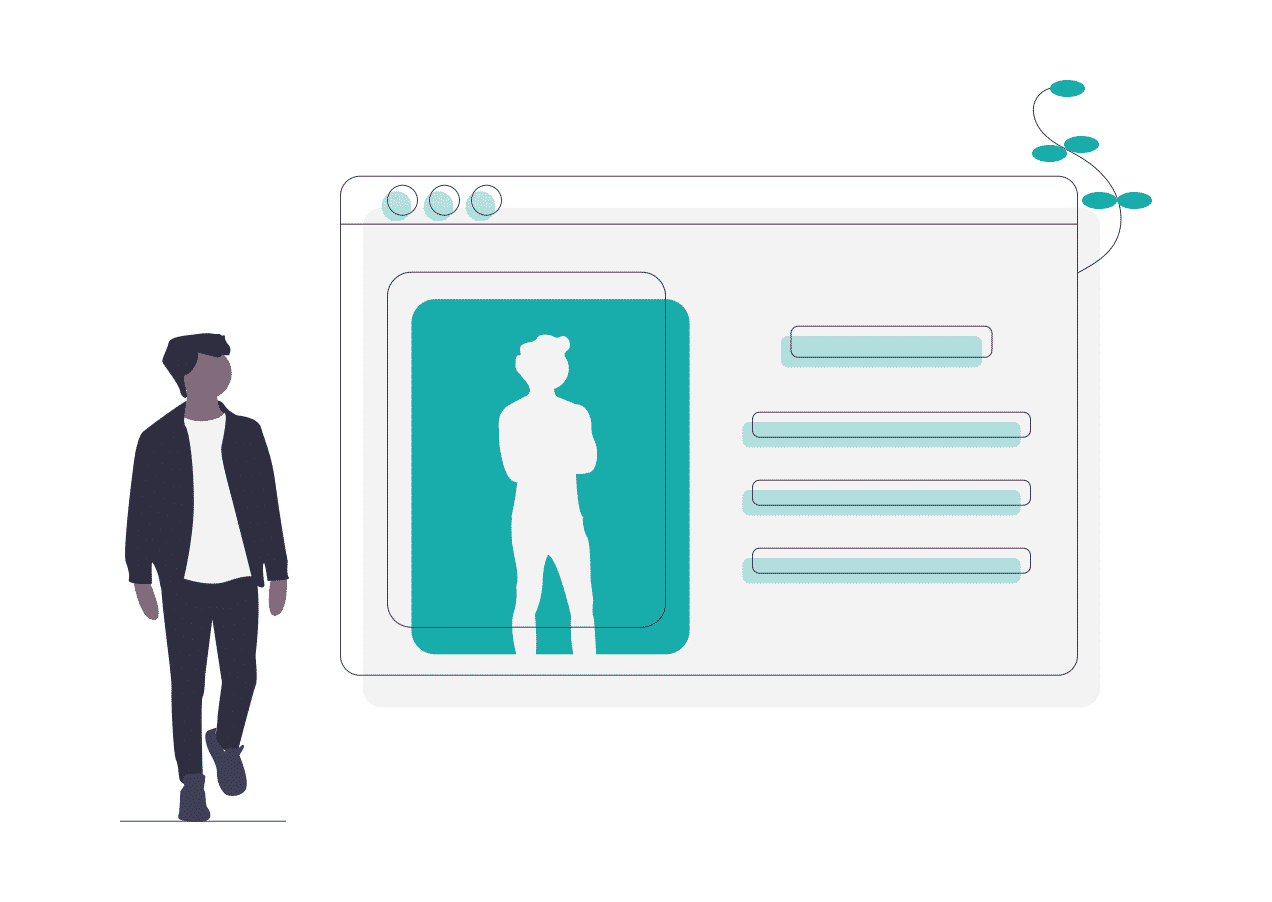 Speak to top agents about preparing to sell
Find top local agents in your area.
What's in it for the agents?
Of course, things will not only change for sellers but also for estate agents. Current estate agents choosing to remain in the traditional model market will have to ensure that they are offering value for money and going over and above client expectations to achieve a sale.
In terms of the Purplebricks Australia hybrid model, licensed and experienced estate agents will be employed solely by the company. These LPEs will assist vendors through the sales process receiving a flat fee per instruction. There is, however, the ability to earn additional money through conveyancing, referrals, and insurance.
Ultimately a house seller is only going to feel confident with an agent who has their best interests at heart.
Whether this is one from the traditional or hybrid market. After all, selling a home happens only once or twice in a lifetime, and it is important the sellers make the right choice regardless of cost. If you would like to see your options with real estate agents, check out our agent comparison tool for information about sales histories and fees.