Dodgy Real Estate Agents – Common Tactics and Red Flags 
Finding a great agent can make selling your home a breeze, but finding one among the many dodgy real estate agents out there can be a challenge. Look out for these red flags common tactics so you can find an agent that works for you.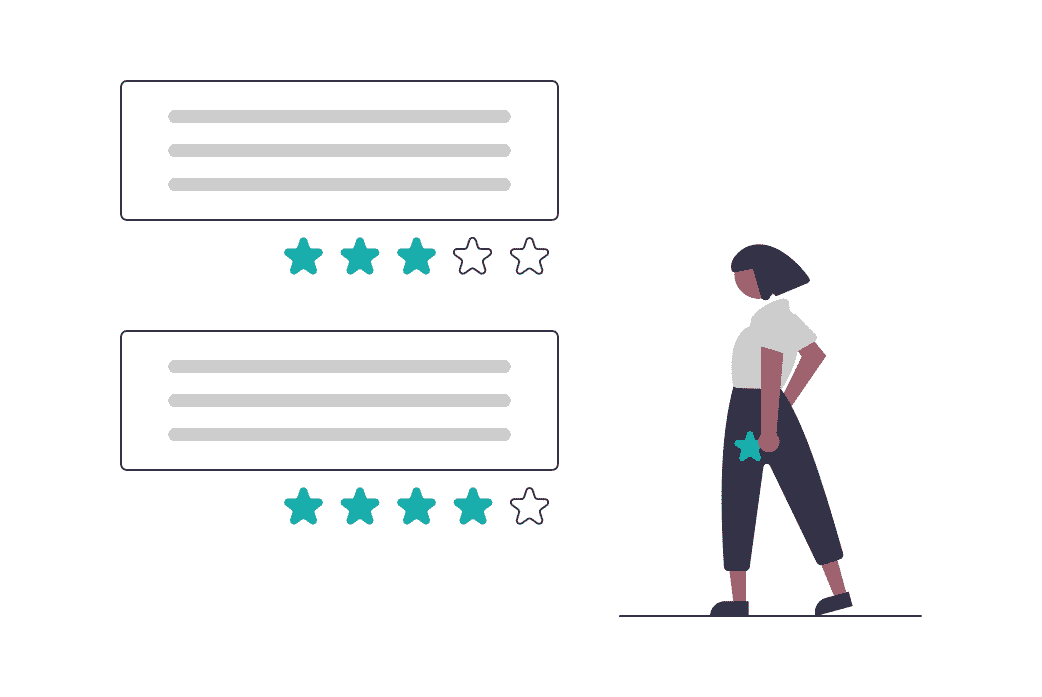 Compare your local agents

Start creating a shortlist today.

 
Signs and traits of dodgy real estate agents

It's easy to spot a dodgy agent if you know what to look for. Bad agents often share these traits:
Poor communication

Lack of passion

Unprofessionalism 

Overly pushy

Lack of transparency
Poor communication
All good agents are great communicators. An agent that can't answer your questions confidently or who doesn't follow up with you when it matters may be more interested in commission than working with you to sell your home.

A quality agent should excel in these four areas:
Keep you informed about the market 

Return your calls and emails within a few hours

Prepare you for the sale of your home

Keep you updated throughout the process
If an agent is too busy to get back to you quickly, chances are they care more about signing on clients than looking after them once they're on board. 
Avoid agents that seem excessively busy or rushed. You want someone that balances business growth with effectively servicing their clients. This means spending time:
Providing advice about your home and the market

Marketing your property with care

Proactively looking for buyers

Communicating effectively with both you and potential buyers

Attending open for inspections

Keeping you updated and responding to you quickly.
An outstanding agent cares more about quality than quantity.
Lack of passion
Dodgy real estate agents lack emotion for you and your property. They often want a quick sale, regardless of the sale price, and don't have your best interests at heart. 
Your agent should empathise with you and understand that selling a home can be stressful and daunting for many homeowners. They should support you to make the process easier.
A quality agent will be passionate about finding you the best deal for your property because they care about more than just their commission. They value you and work to get you the best result.
Unprofessionalism
Always meet potential agents in person so you can see how they conduct themselves. It's best to avoid an unprofessional agent because you can assume that they will also conduct themselves unprofessionally throughout the sales process. An unprofessional candidate might:
arrive late to your meeting

dress casually

be unclean or ungroomed

speak inappropriately or too informally

be unknowledgeable. 
A good agent will always be on time and well-dressed. They will answer your questions confidently and show that they care about your sales journey.
Dodgy real estate agents are often pushy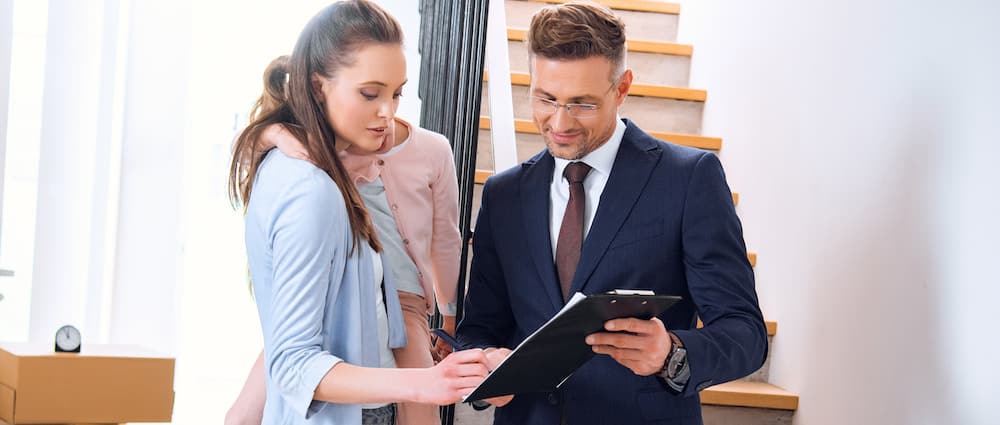 It's vital to get a feel for your potential real estate agent before making any decisions. A quality agent will take the time to answer your questions, and you should feel positive about their ability and their motivations.
A dodgy real estate agent can:
Be talkative

Be overconfident

Put a lot of pressure on you.

Hide fees and charges from you
Dodgy real estate agents can make you feel pressured into agreeing to their suggestions but left feeling worried and stressed.
Over-talkative agents
If you find that a potential agent talks more than you, it can be a red flag. A good agent takes the time to listen to you to find out:
Details about your property

Any unique requirements

Your hopes for the sale of your home

Any concerns and preferences.
Dodgy real estate agents won't take the time to discover these things because they usually treat all homeowners and properties the same. They care most about their bottom line and will pressure you into selling their way, even if that's not what's best for you, your property or your location.
Rock-bottom commission rates
Commission rates that are quoted suspiciously low or seem too good to be true may be a mark of a dodgy agent, or the sign of an agent that wants to sell properties cheaply and in high volumes.
But, sometimes you can score a deal with a great agent.
Be sure to look into the full fee schedules that agents are required to provide, and be sure to ask about and negotiate on what is and isn't included. Otherwise you might find yourself shelling out more for signboards, online listings, photography and other marketing fees.
Dodgy real estate agents often pressure you
Another red flag when comparing real estate agents is feeling pressured. A dodgy agent may pressure you into:
Signing a contract with them

Selling your home for less than the true value

Selling quickly to the first buyer

Making decisions before you're ready or before you have all the information.
An agent that believes your property is worth less than you want for it is not necessarily dodgy. Just be sure they can back up their figures with real data and evidence through a market comparison.
A quality agent will ask what you want and support you by providing relevant information and suggesting ways forward. They will make you feel comfortable, less stressed and positive.
Remember that you are in control of how you want to sell. You make the decisions and your agent should provide guidance and advice but accept your decisions.
Transparency
Truth and honesty are essential qualities in a good real estate agent. They should always be transparent and open, sharing details with you without being prompted or asked.
It's vital to use an agent you can trust so you can be sure you get the best deal for your home with the least stress.
Dodgy real estate agents have plenty of tricks to impress you and bring in more money. Here are some red flags to watch out for:
They may not value your property accurately, either under or over-valuing it to serve their own purpose.




You can detect this by doing your own research and by asking other agents to value your home.

The agent may lie about prior sales.




Be sure to look into the details and don't take an agent's sales history at face value.

They could ask you to agree to lie in an advertisement.




Any agent that asks you to collaborate in lies will lie to you too. 
You don't need to have proof that a potential agent is untruthful. Feeling unsure about it is enough of a reason to find another agent.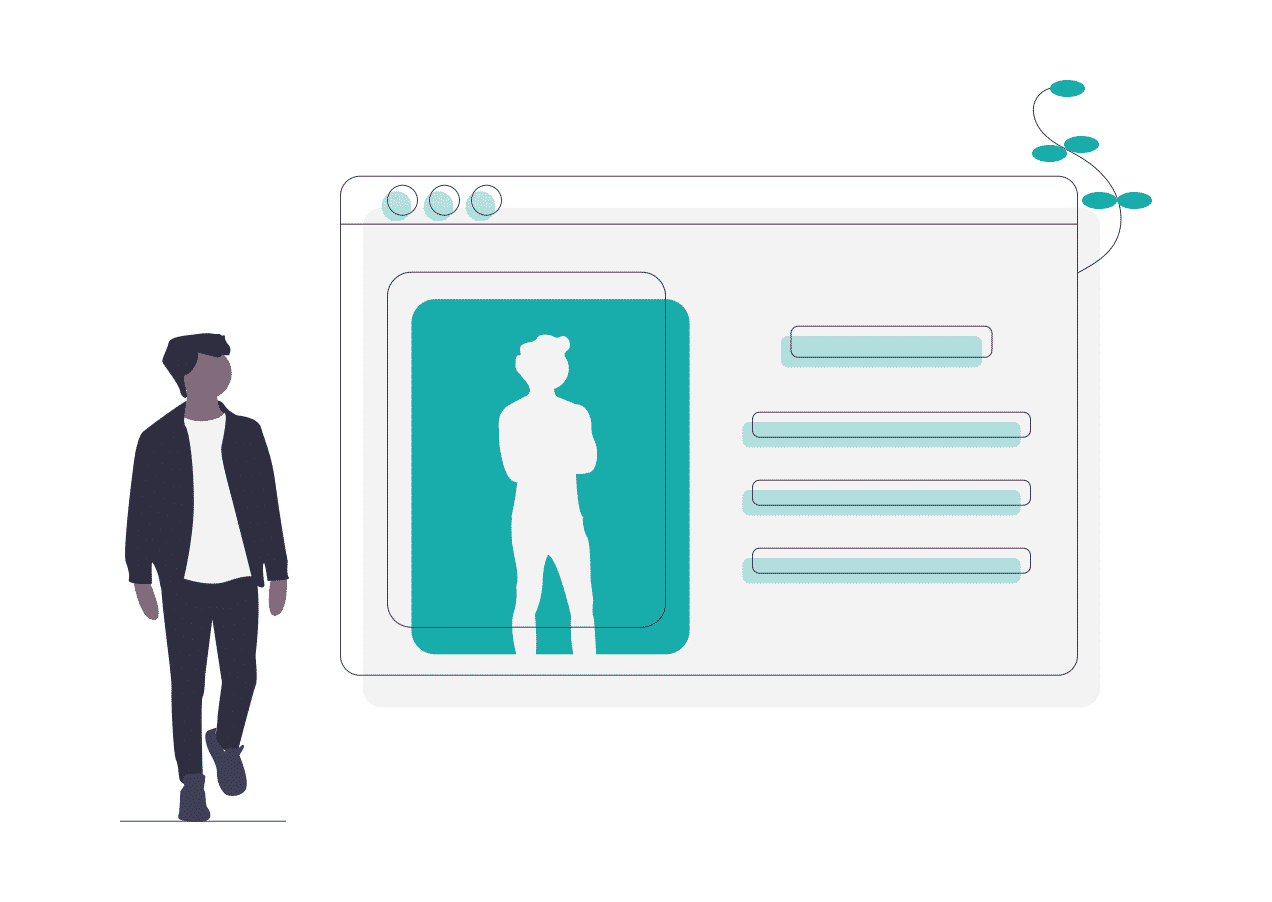 Switch to a quality agent

Compare those in your local area.
Tactics of dodgy real estate agents

An agent's job is to sell, so it's not surprising that some agents lie to get a sale. The real estate agent has struggled against a negative reputation because of these agents. These common tactics used by dodgy agents give you the knowledge you need to avoid these agents:
Overquoting

Underquoting

Fake offers

Fake buyers
Overquoting
This is when an agent values your property higher than it's actually worth. They do this to seem capable and make the seller believe they will bring in a huge price, increasing the chance that the seller will sign with them. 
Once you sign the contract, the agent will often revise their quote or gradually bring your expectations down during the marketing campaign. It can cost you time and money if they fail to find a buyer at the price you expect, and you will face disappointment when buyers offer below the advertised value. 
You can request a guarantee that your property will sell between a set price range. If it sells for less, you do not have to pay a fee or advertising costs.
Underquoting
Some agents prefer to underquote and earn a lower commission but sell more homes. They do this to attract plenty of potential buyers, which artificially inflates the level of competition. The agent depends on buyers placing higher and higher competing bids to achieve a price that reflects the true value of the property. Underquoting can cost you thousands if your property sells for less than it's true value. 
You can ensure your property is accurately valued by requested evidence for your agent's recommended price. They should provide you with at least 3 comparable homes sold in the last 6 months, in the same location. 
Check out our article, What Laws Apply to Real Estate Agents, to see how an agent is legally required to operate.
Fake offers
Quite often, potential buyers put in offers at the same time; however, some agents advise potential buyers that they have other offers when they don't. This is a pressuring tactic to secure an offer, but it clearly demonstrates the agent's true character. 
Buyers should probe the agent to see if they are telling the truth, but it can be impossible to tell. The best action to take is to submit your best offer, rather than being pressured into making an offer you're not comfortable with.
Fake buyers
Dodgy agents often approach homeowners whose home is not on the market and pretend they have an interested buyer. They do this to encourage the homeowner to list their home, after which the interested buyer vanishes.
This tactic is simple to foil: simply ask the agent for an offer or when they would like to organise a viewing for the buyer.
Agents also use this tactic to keep sellers happy during the marketing campaign or to get them to sign another exclusivity agreement. Their fake buyers may be:
still organising their finances

dealing with a family situation

waiting for a deal to go through

doing anything that delays them from buying your property.
If in doubt, always ask your agent for evidence so you can avoid lengthy and unnecessary delays during the selling process.
Dodgy real estate agents have plenty of tactics up their sleeves, always with the aim of a quick sale or higher commission. If something doesn't feel right, it probably isn't, and you should take the opportunity to look for another agent.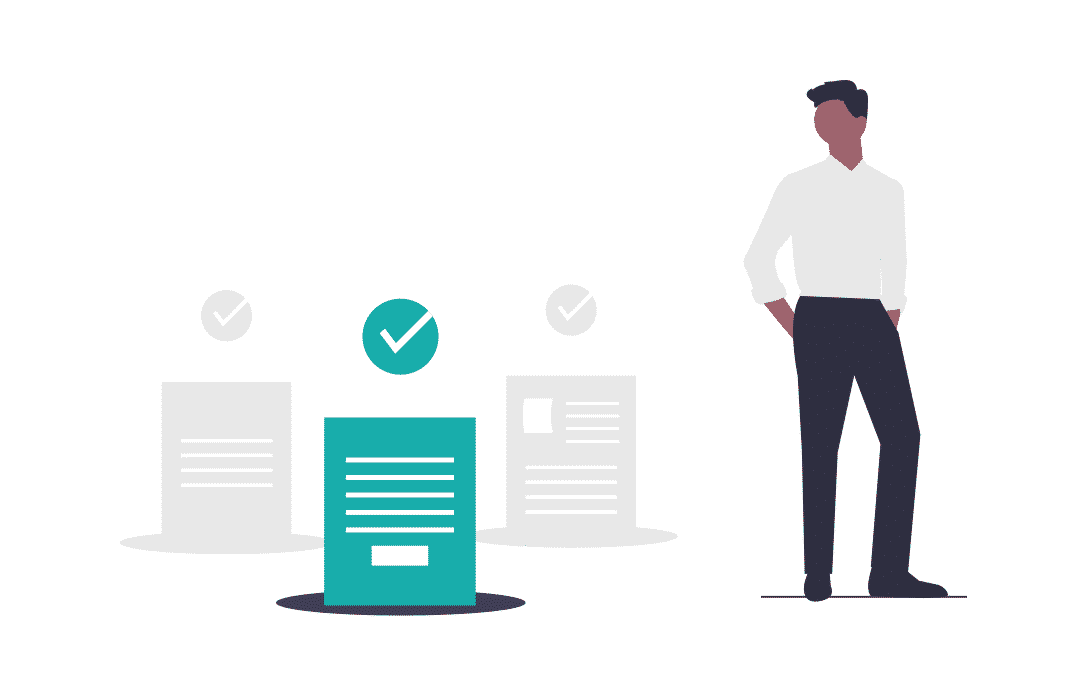 Find a quality agent in your area

Compare agents to find the right one for you.

 
Dodgy real estate agents often lack references and experience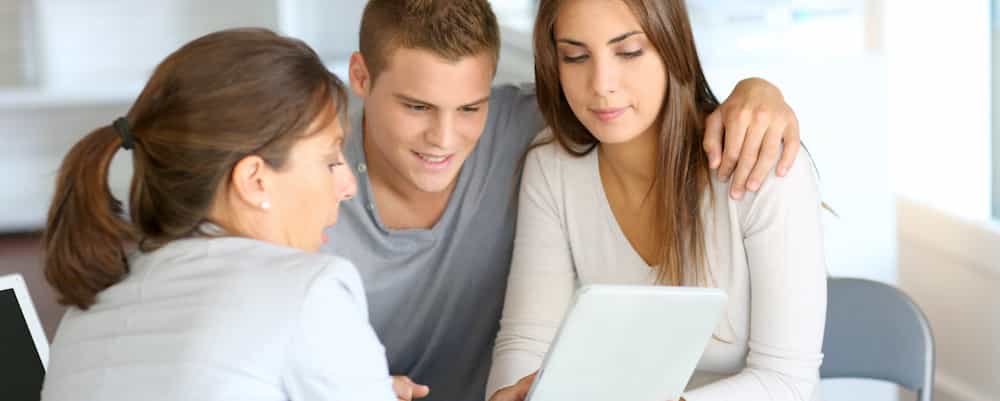 Dodgy real estate agents either lack references altogether or have a mix of overly positive reviews and plenty of similar negative reviews. This could be a sign the agent is paying for positive reviews.
The best references come directly from previous clients. Ask if you can contact them to get some honest reviews. 
It's a great idea to find agents through word of mouth because family and friends will only suggest quality agents. Another great option is comparing agents with good reviews and then meeting them in person. Our article, Top 10 Questions to Ask a Real Estate Agent, can help you prepare.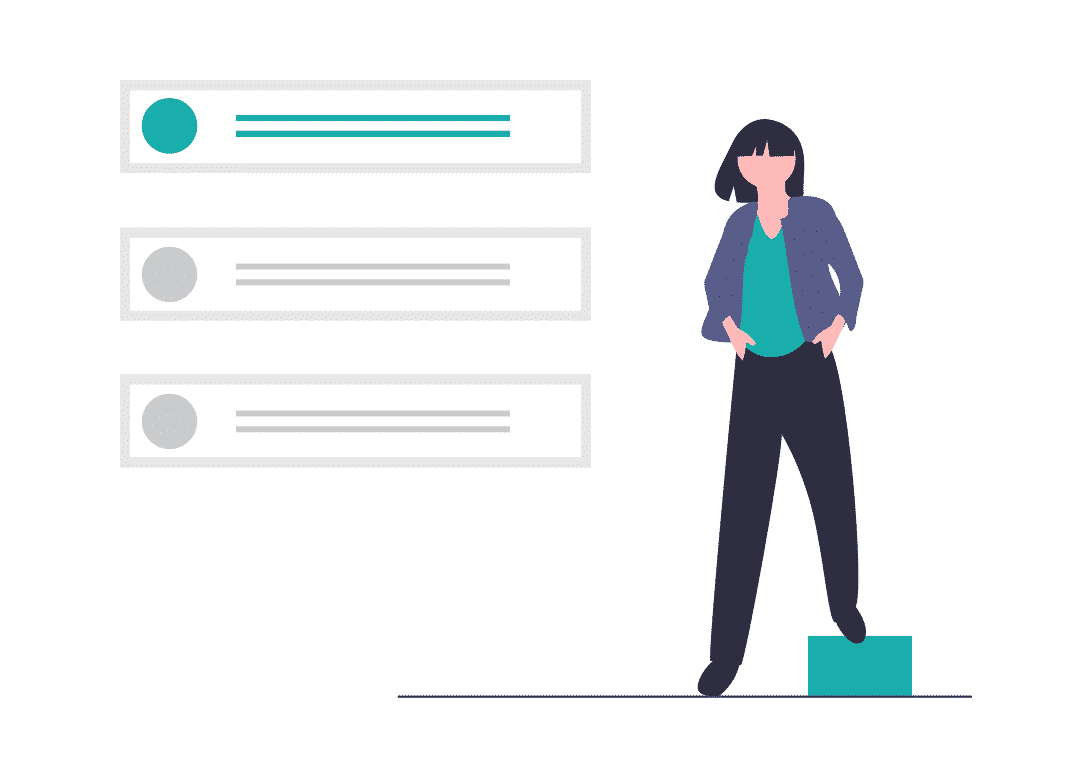 Find agents with top reviews

and start comparing them now.

 
An inexperienced agent doesn't just lack hands-on experience in the industry, they also lack industry contacts and relationships. This means they might not be able to deliver on their promises and you'll face more problems during the selling process.
Inexperience can also cost you money if your agent doesn't find you the best deal on your property.
Avoid agents who are fresh into the industry but make big promises for the sale of your home. Chances are they care more about getting a sale than supporting you. Ask potential agents for:
A copy of their resume

A list of properties they've sold over the past year

Reviews from previous clients
How to handle dodgy real estate agents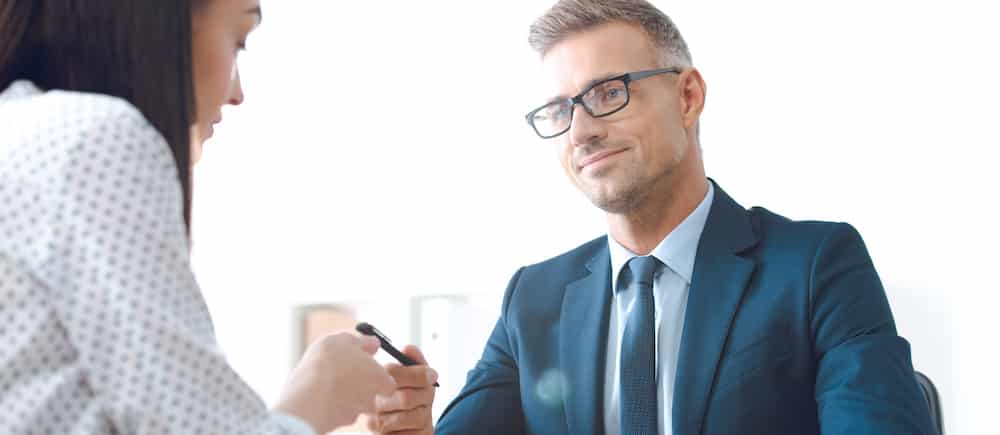 If you find yourself in a contract with a dodgy agent, the first step is communication. You should be clear about what the problems are and be ready with solutions. It's important to give your agent the benefit of the doubt in the first instance because:
They may have reasons behind their behaviour that you're not aware of

They may simply need more guidance

You could avoid the stress of changing agents.
However, after giving your agent a chance to fix the problems, you should consider changing agents if nothing changes. Check what compensation you may be required to pay when breaking the contract so you can make an informed decision.
Choosing a good agent
Once you've shortlisted some agents, it's time to choose one that's right for you. The agency they work for shouldn't sway your choice because every agent is different, regardless of whom they work for. Take the time to interview your shortlist and consider the pros and cons of each individual agent.
Need help choosing? Check out our 9 Best Tips On How To Choose A Real Estate Agent.