Why Use a Real Estate Agent to Rent Out Your Property
Renting out your property is a great way to earn extra income. While it's not a legal requirement to rent it out through a real estate agent, it can often save you both time and money.
This complete guide steps you through the rental process and compares the DIY option with using a real estate agent to rent out your property, so you can make an informed choice about the option that best suits you.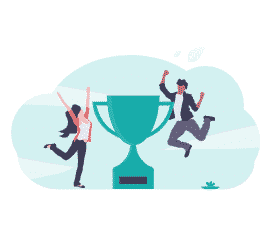 Offer: 30 dollars per week management fees!

Special property management offer from new tech leader
How to rent out your property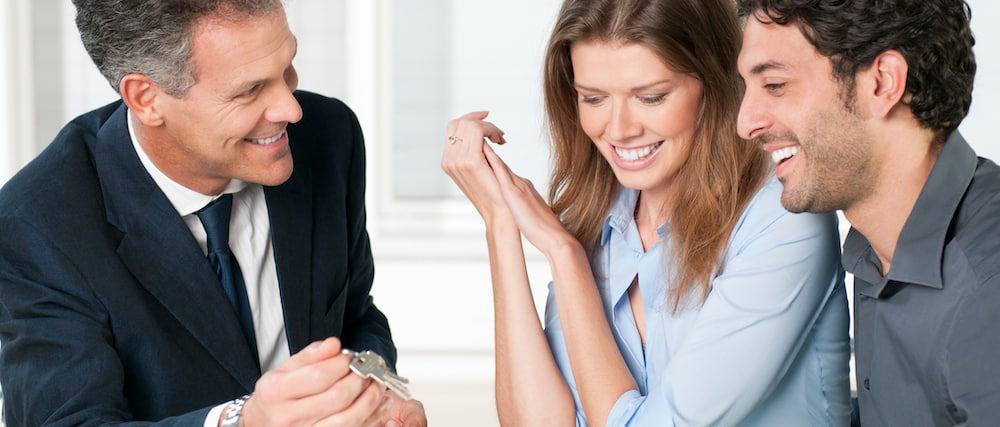 Whether you're doing it yourself or using a real estate agent, renting out your property involves these steps:
Conducting a rental evaluation

Marketing your property

Organising open homes and inspections

Choosing a tenant

Completing the tenancy paperwork
Conducting a rental evaluation
Before you can market your property and attract prospective tenants, you need to do a rental evaluation. This will help you decide on how much rent to charge. 
A good real estate agent has expert knowledge of the market and can set a rent that maximises the value of your investment property. Find out more on how to choose a quality agent.
A rental evaluation involves:
looking at median rents for comparable properties in the area

considering the specific benefits of your property

making an informed choice about how much rent to charge.
You may be able to charge more than comparable properties if you offer a furnished home, include the cost of utilities in the rent, or have a property that is close to public transport and shops or offers off-street parking. 
Marketing your property
Once you thoroughly understand the value of your property, you are ready to market to your prospective tenants. 
Target market
For a successful marketing campaign, it's vital to know who you're marketing to. That way, you can be sure to get their attention.
For example, if you're marketing to families, you can highlight all the family-friendly features of your property to attract the right tenants to your property.
Marketing campaign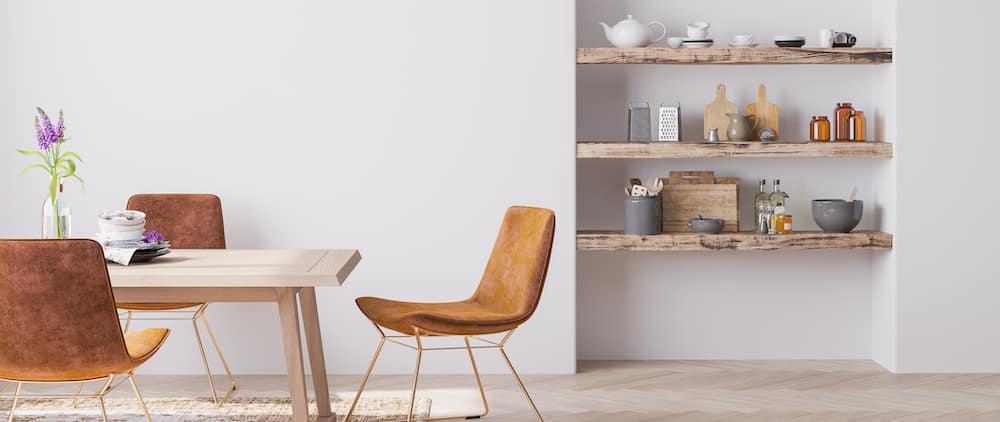 The two most important elements of your marketing campaign are:
Written copy




Your copy should be clear and engaging, while highlighting all the best features of your home and its location.

Photography




Photos are an opportunity to showcase your property to prospective tenants before they see your home in person. Make sure to use lots of natural light and have each room looking its best before taking any photos. 
A professional photographer is often worth the expense. They often have ideas about how best to present your home and will provide top quality photos and videos.
Although professional staging is usually reserved for property sales, you should definitely present your property to its best potential by decluttering, cleaning, doing maintenance and repairs, gardening and even applying a fresh coat of paint to tired areas. For more info, check out our guide.
A real estate agent will have knowledge, marketing expertise and industry contacts to help you with your marketing campaign.
Advertising your property
Whether you DIY or go through a real estate agent to rent out your home will determine how you can advertise it.
For DIYers, you can advertise on sites like:
rent.com.au

Gumtree

Facebook Marketplace
If you're using an agent, they can list your property on popular sites, like:
These major listing sites have restricted access and are only available to real estate agents.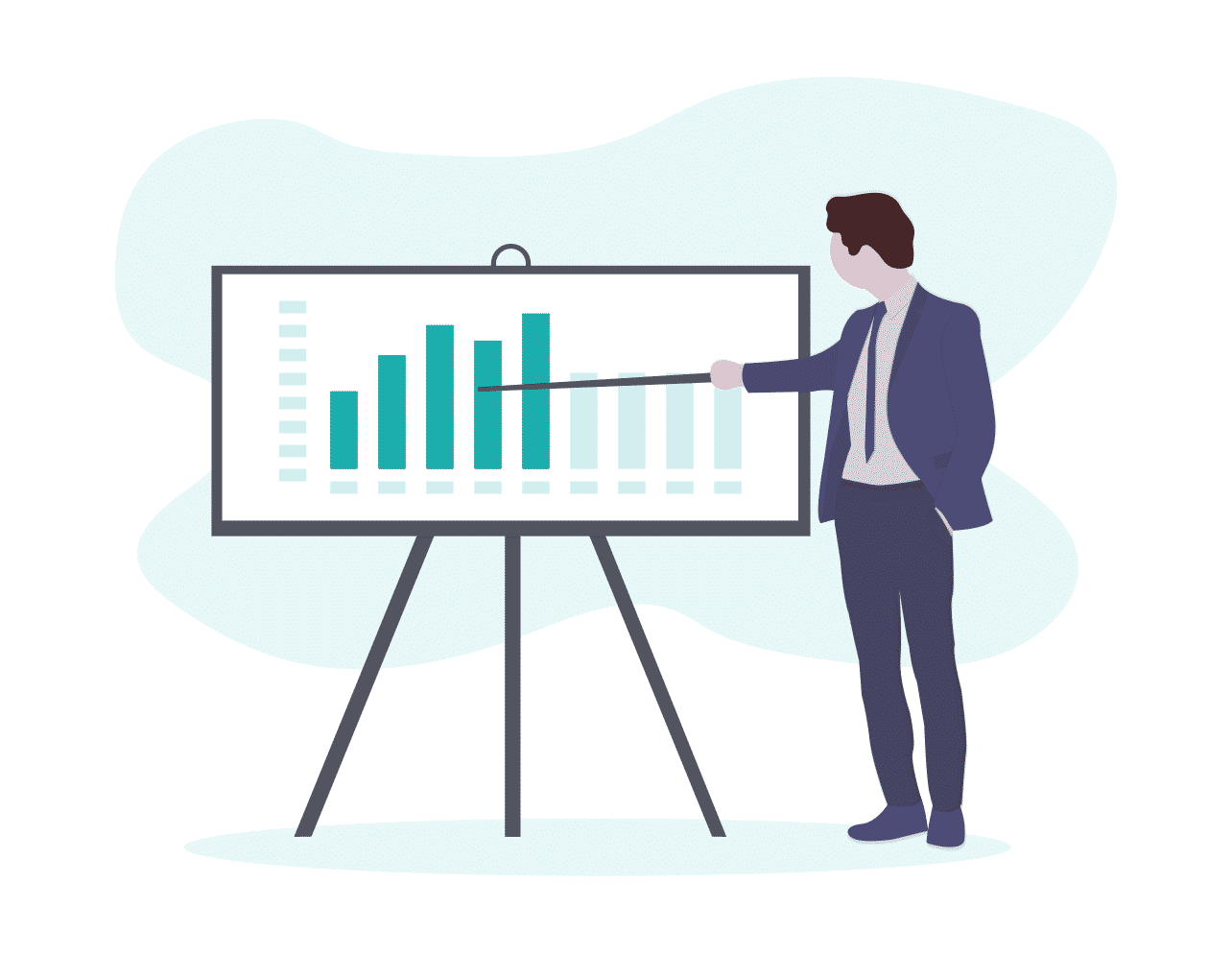 Discuss marketing offers with an agent
Compare offers in your areas now.
Organising open homes and inspections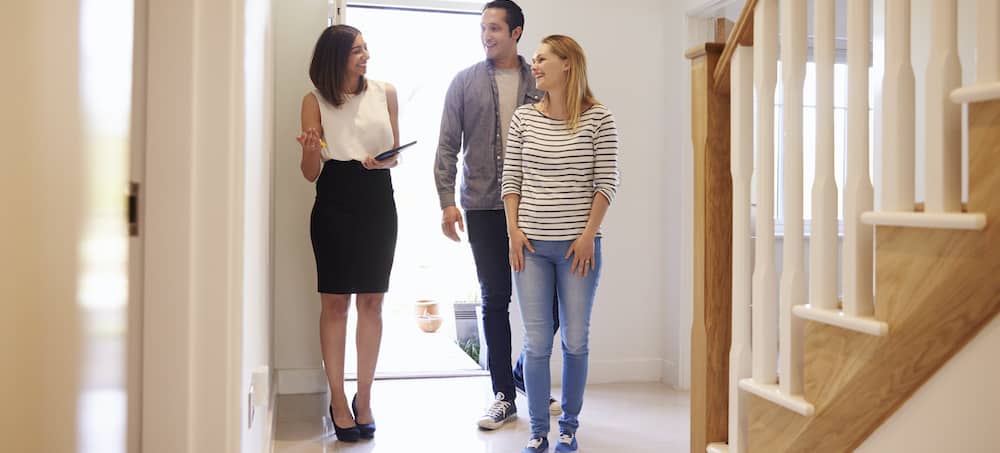 After the launch of a successful marketing campaign, you will begin to have interested prospective tenants enquiring about the property. Being prepared will save you time during the inspection process.
You should pre plan at least one open home where you can show multiple people through the property at once. You can then organise separate viewings as and when needed, grouping people together wherever possible.
If you're busy during the day with work or other commitments, you will find it difficult to show the property during the week, leaving weekends as the only possibility. Being flexible with viewing times will help you reach as many prospective tenants as possible, which is where a real estate agent can be invaluable.
Answering questions
Prospective tenants will be full of questions, so it pays to be prepared. You can use listing copy to give tenants all the important information, like property inclusions, distance to amenities and rental cost.
Tenants can then ask for any extra information at the inspection. This could include about:
Pets

Lease term

Bond and rent payments

Provision for internet

Available parking spots
Be sure to attend the inspection with plenty of residential tenancy application forms and hand them out to interested people. You can download a copy from your relevant state website by doing a Google search.
Choosing a tenant
Once you've started receiving applications, it's time to select a suitable tenant. Choosing the right tenant is vital if you want to protect your investment and gain the most value from renting it out.
The person's details on the application form will give you an idea about how much they earn, whether they have a good credit score and their rental history.
A real estate agent has access to more background information regarding tenants than a DIYer. Without an agent, you will need to rely on character references and your intuition.
Completing the tenancy paperwork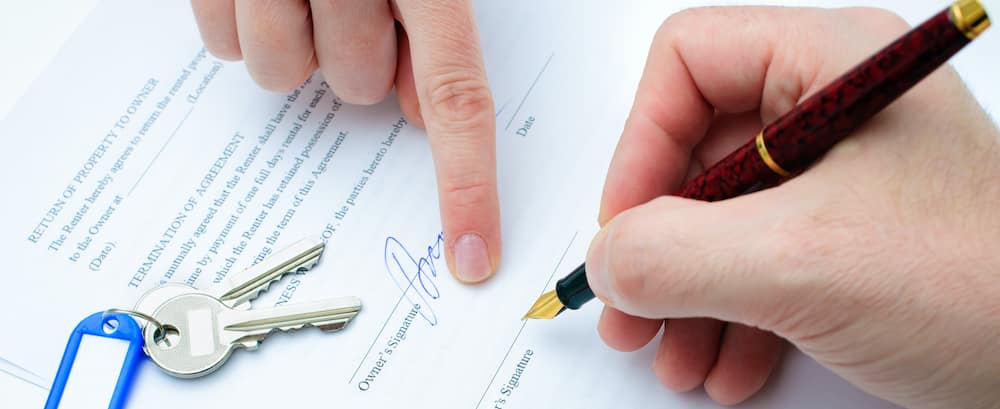 Before your chosen tenant can move in, you both need to sign the tenancy paperwork. The tenant then needs to pay two weeks' rent in advance and lodge their bond with the state's tenancy agency. The paperwork includes the:
Lease agreement

Entry condition report

Bond lodgement form
You can find information, instructions and forms on your state authority's website. In the Northern Territory, you will need to hold the bond in a trust because there is no bond authority.
Rules and regulations can change, which increases the risk of missing something important in the tenancy paperwork. You can reduce the stress that red tape often causes by using a real estate agent to rent out your property. Agents are experienced and always abreast of current tenancy rules and regulations.
Attending Tribunal
When your tenant doesn't turn out to be as great a tenant as you imagined, you may need to manage conflict and eventually evict the tenant. This can be a long and stressful process, particularly if it goes to the tribunal. A tribunal case will cost you both time and money.
Using a real estate agent to rent out your property can help you avoid this situation altogether. They are:
well-versed in choosing quality tenants




This improves your chance at choosing a good tenant and avoiding tenancy issues

professional property managers




They can help avoid conflict and prevent problems from escalating

knowledgeable about rules and regulations




They will know what to expect at the tribunal and can make it a smoother process.
Benefits when you use a real estate agent to rent out your property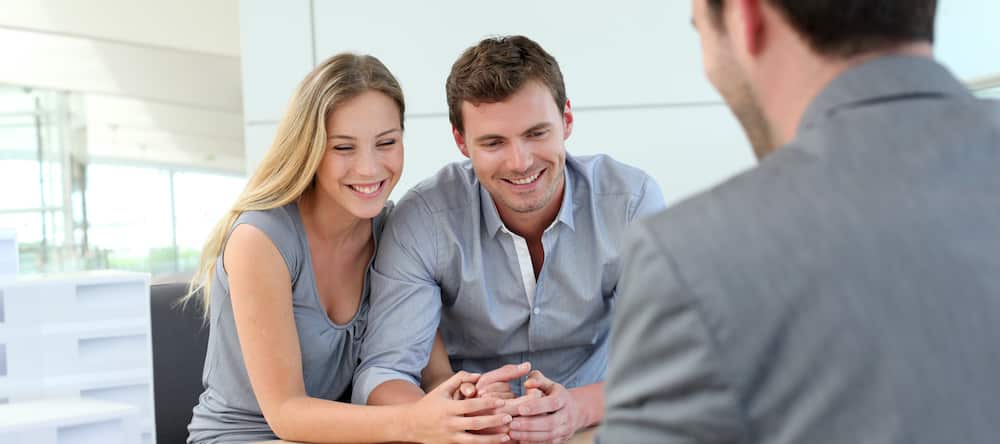 As mentioned, using a real estate agent to rent out your property carries many benefits. That doesn't mean that you can't do it yourself, but you may find it's simply not worth it. A real estate agent will:
Market your property to the right audience to maximise your prospective tenant pool.




The more people in your target market that are aware of your property, the better your chances of finding the right tenant at the right price.

Improve your chances of finding a quality tenant who will take care of your investment property and pay the rent on time, every time.




With industry background checks, your agent will help you avoid any less-than-desirable tenants.

Handle any problems that arise, like maintenance and repairs, damaged property and rent arrears.




Your agent does the mediation for you so you can earn money from your investment with minimal time input.

Get the correct paperwork completed, signed and submitted.




An agent takes the stress out of the tenancy paperwork, which can be a time-consuming task for anyone not fully aware of the current tenancy legislation. They handle paperwork at the beginning and end of the tenancy, as well as everything in between, like maintenance contracts.

Monitor all aspects of the tenancy, including rent payments, property condition, occupants, etc.




If you choose a quality agent, they will do regular property inspections, handle all communication with the tenant and follow up any outstanding rent payments. If anything goes wrong, they will take appropriate action to resolve the issue.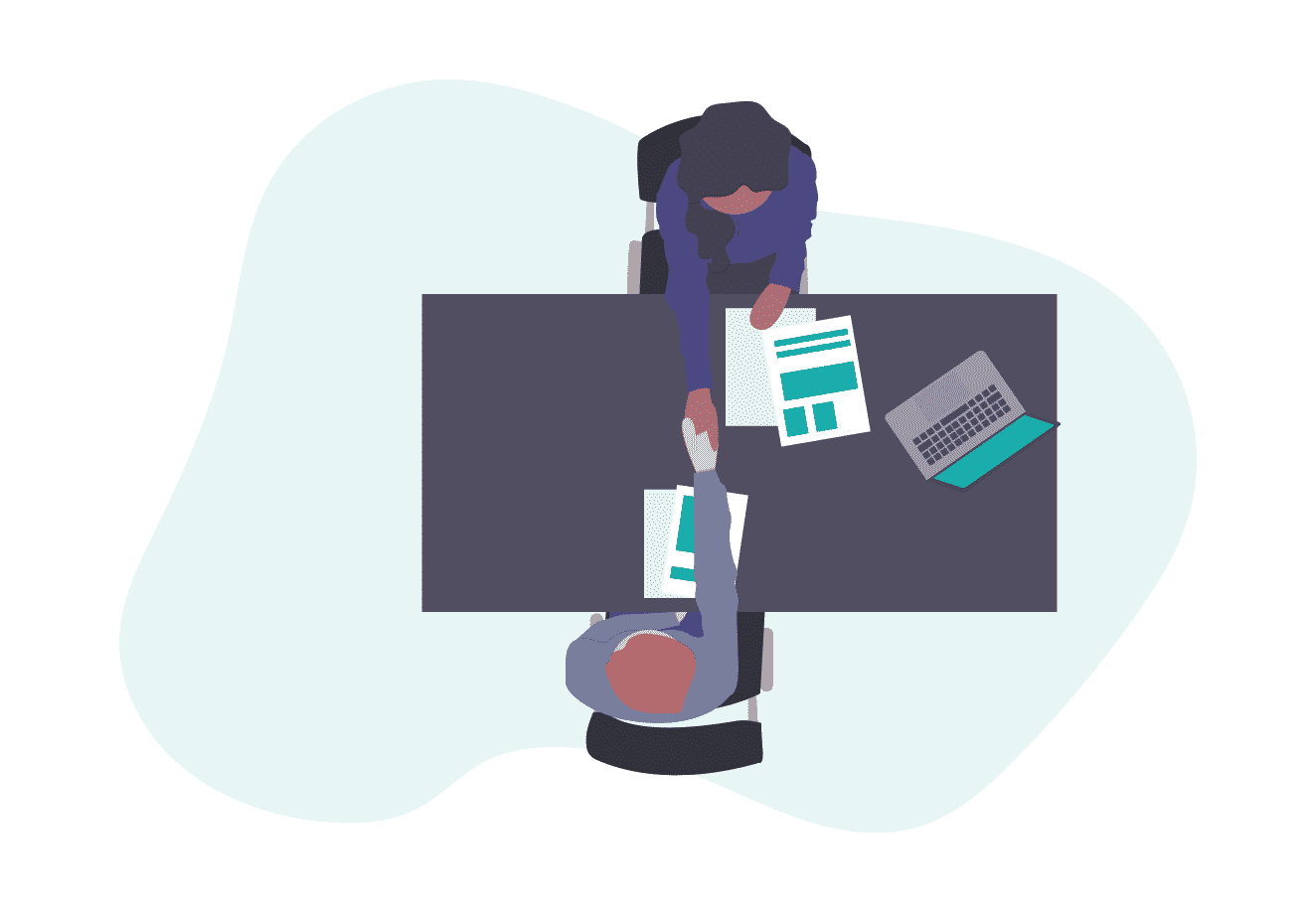 Speak to a real estate agent today
See offers for property management in your area.
Cost Comparison: Renting out a property yourself vs. with an agent
| | | |
| --- | --- | --- |
| | DIY | Real Estate Agent |
| Marketing Campaign | $0 to $500 | $400 to $500 |
| Securing a Tenant | $0 to $100 | $500 |
| Property Management | $0 | $100-$150 p/m (usually 5-10% of rent) |
| Legal Costs | $30 to $200+ | Covered in property management fees |
The true cost of DIY to rent out your property
As you can see, you could rent out your property for as little as $30 when marketing is excluded, depending on the state you live in and the choices you make. This would involve:
Researching your target market

Researching median rents

Preparing the property to look its best

Taking photos and videos

Writing the listing copy

Researching where to list to reach your target market

Uploading the listing on each site

Organising open houses

Taking calls and answering emails from interested parties

Booking inspections

Attending open houses and inspections

Processing all applications

Doing background checks wherever possible

Choosing a tenant

Completing and lodging the paperwork for the start of the tenancy

Conducting regular inspections throughout the tenancy

Communicating with the tenant throughout the tenancy

Handling any problems that arise, including organising maintenance and repair people, and completing associated paperwork

Collecting rent money, as well as bond where applicable

Chasing up late payments when necessary

Conflict management when disagreements occur

Staying abreast of legislation changes

Potentially evicting tenants and facing the tribunal in extreme cases

Completing the end of tenancy process, once the tenancy ends.
These tasks take time out of your day and have an associated cost, whether it's encroaching on your working hours or your family time. For a monthly fee, a real estate agent can look after the entire tenancy for you, so you can earn additional income from your investment property with minimal time and effort, and a lot less stress.
A real estate agent can earn you more in rental income by helping you find the maximum rent you can charge. Without an agent, you may be undervaluing your property.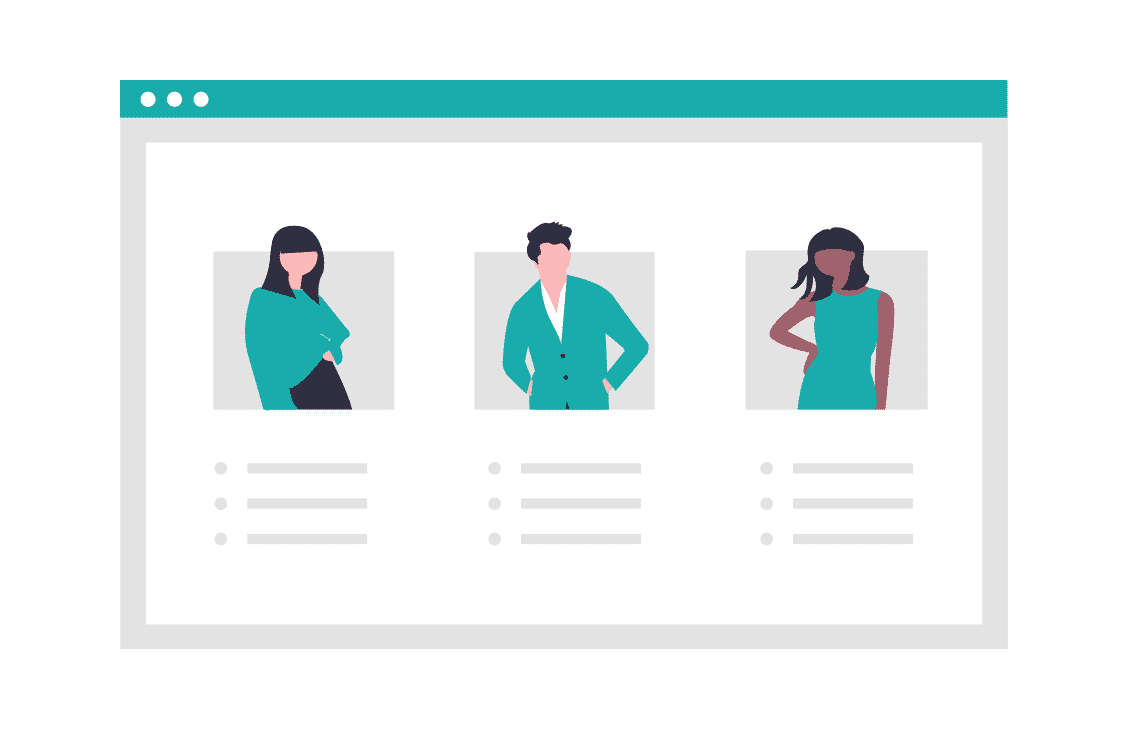 Chat to a quality agent in your area
Rent out your property stress-free.
Should you use a real estate agent to rent out your property?
Once you understand the costs and benefits associated with using a real estate agent to rent out your property, you can make an informed choice about which option best suits you. If you have plenty of time and are a savvy property investor, you may decide to DIY. However, about 80% of property investors use a real estate agent to get the most out of their investment and avoid the headaches of management.
If you have a property to rent out, find offers for property management in your area here.