This is a property market forecast for 2018. If you want to know about the Australian property market in 2019, have a look at our detailed article on it here.
Australian property market forecasts for 2018 enable you to better interpret property prices in the year ahead. There is a minefield of information out there, and it can be difficult to know where to focus your attention. Our Australian Property Market Forecast will enable you to understand the real estate trends and how to properly analyse the property market news!
Is it going to be a buyer's or seller's market? Will property prices increase or stay the same? What exactly will you see in the Australian property market in 2018 and beyond right through to 2020? Will there be a housing market crash? Whether you are a homeowner or investor, having an idea of the notable real estate trends ahead will enable you to better plan for the future.
But first, before we look more in depth at the 2018 forecast for the Australian property market, let's take a step back and examine the property market performance for 2017.
If you are in the market to sell your property, our free service allows you to rank over 50,000 agents. Find the best agent for your needs with the help of Which Real Estate Agent, Australia's most trusted source of agent information.
Table of Contents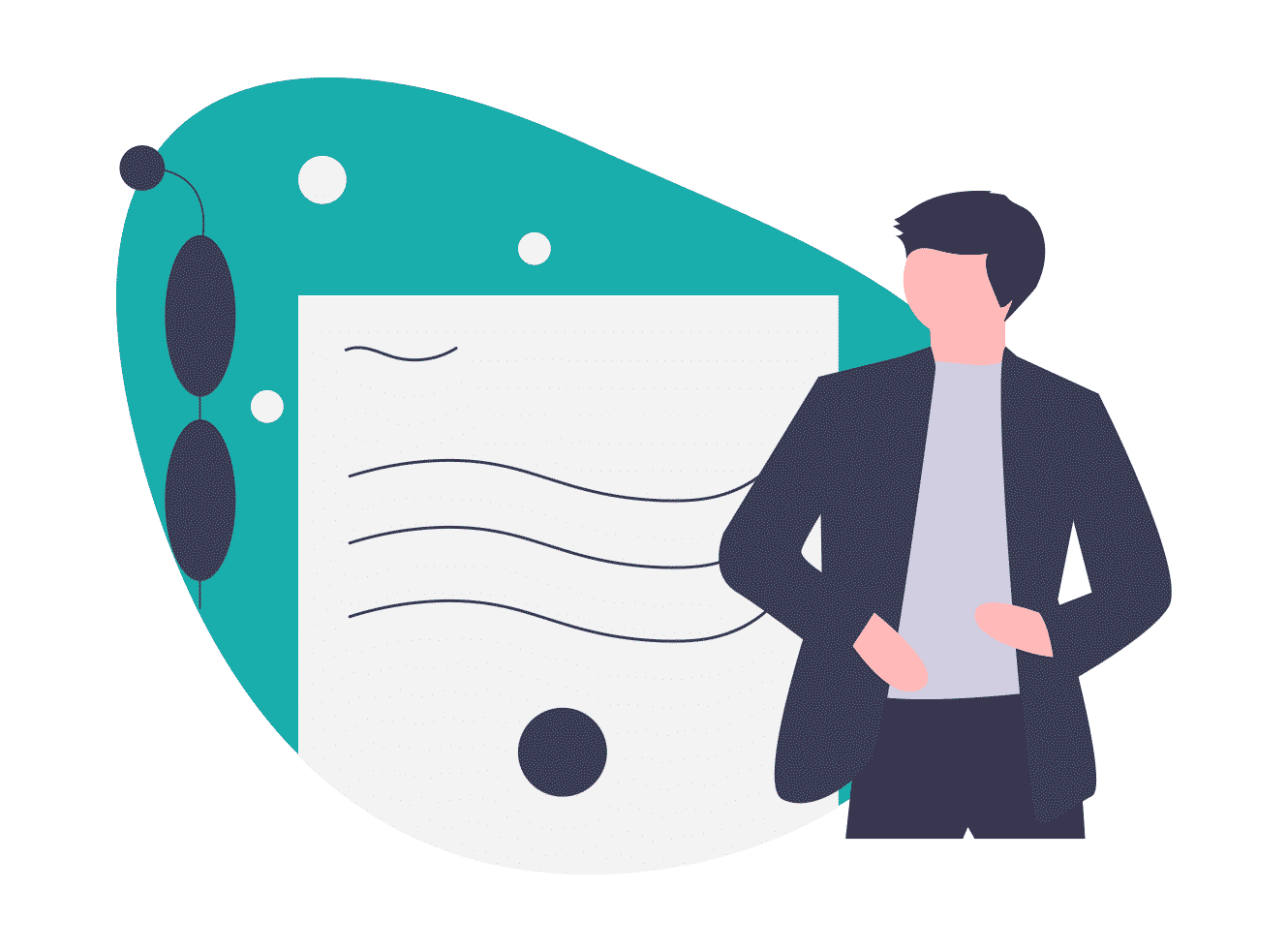 Looking for the best agent to sell your property?
Request a shortlist of top agents through our form.
Australia's Property Market Performance In 2017
Well, it has certainly been an interesting year for the real estate market. We have seen many real estate market trends appear this year including downturns in Sydney and continued growth in Melbourne. Let's break it down a little.
Sydney Property Downturn
The property market in Sydney saw a downturn toward the end of 2017 and dragged the house prices down across the country. In October 2017, instead of the usual increase in property prices, Australia saw very little growth at all. Sydney, Canberra and Darwin prices fell by 0.5%, 0.1% and 1.6% respectively and Adelaide and Perth saw no growth at all. Melbourne, Brisbane and Hobart saw only a minor increase of 0.5%, 0.2% and 0.9% respectively. Despite Sydney's disappointing end of year fall, property prices managed to grow 7.7% in 2017, although it lagged way behind Melbourne and Hobart. A radical price drop for Sydney was only saved by an acceleration in the overall population growth.
Property Growth in Melbourne, Canberra and Hobart
Melbourne property saw an increase for its fifth year in a row and rose by a healthy 12% overall. Canberra saw a surprise price increase of 7% which was unexpected to many. Hobart was the most promising capital city with an increase of 14.3% growth for 12 months ending September 2017, 5% and 7% more than Melbourne and Sydney respectively. If it manages to reach 16% by year-end, Hobart would have seen the most significant annual increase by any Australian capital in ten years.
Other Capital Cities
Property Decline in Perth and Darwin: Due to a drop in the mining economy, Perth and Darwin both showed a real estate decline for the third year in a row.
Steady prices in Adelaide and Brisbane: Real estate prices in Adelaide remained steady. Brisbane failed to rise to the occasion in 2017, showing a very minimal growth of only 3%.
Rise in Regional Australia
Many regional towns saw a solid increase in property costs. By the end of September 2017, Newcastle and Wollongong (both in NSW) rose by 12.7% and 15%. Byron Bay, NSW also saw an increase of 14.1% while Geelong, Victoria rose by 7.9%. Colac, a small town in Victoria, located 150 km from Melbourne saw an extremely impressive increase of 19.6%. It was second to a 20% price increase in Goondiwindi, Queensland, with a population of only 5,000. The Gold Coast property market rose by 7.8% just ahead of the Sunshine Coast at 5.7%. This rise will continue in 2018 and beyond.
What To Expect In The 2018 Australian Property Market
The drop in the Sydney house market will continue to affect other capital cities. Thankfully, Australia's stable economy and low-interest rates will be enough to prevent a real estate crash.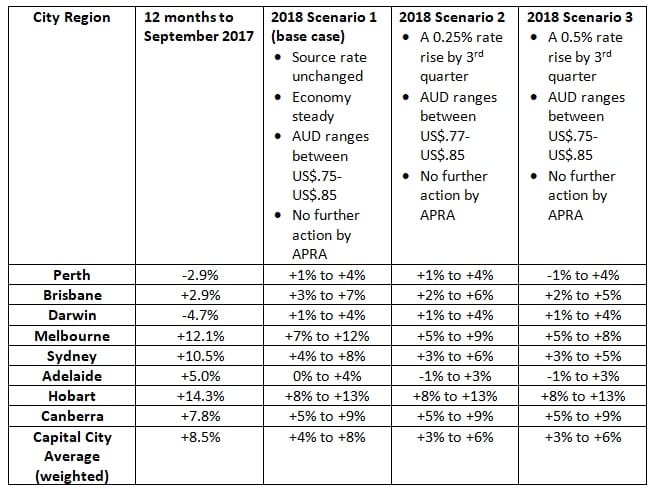 Factors Affecting House Price Predictions 2018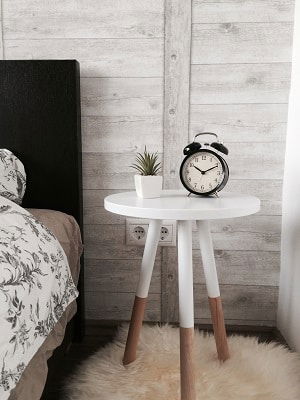 While house price predictions can be provided for 2018, there are a lot of scenarios which come into play. Any one of a number of factors could alter the results and have huge ramifications on Australian-based properties.
The Australian property market forecast for September 2016 to September 2017  is listed in comparison to three 2018 scenarios above.
1. The first base case is likely to occur if the economy is steady, the Australian dollar ranges between US$0.75 to US$0.85%, and there is no further action by APRA.
2. The second scenario which will affect cities such as Brisbane, Melbourne, Sydney and Adelaide is predicted if there is a 0.25% interest rate rise by the third quarter, the Australian dollar ranges between US$0.77-$0.85, and APRA does not restrict lending.
3. The third scenario will occur if there is a 0.5% interest rate rise the Australian dollar ranges between US$0.75-$0.85 and APRA maintains the status quo. These changes would ultimately affect Brisbane, Melbourne, Sydney and Adelaide.
As you can see, any change introduced by APRA could impact these figures and alter the market.
Interest Rates
While interest rates are at an all-time low, many predict that they will remain stable during 2018, hovering around 1.8%. With cooling property markets amid minimal wages growth and poor retail sales, there is really no need for the RBA to increase the interest rate to slow the market. However, both ANZ and NAB have already predicted that there will be two interest rate rises in 2018. Scenario 2 and 3 offer the perfect example as to what will happen if the interest rate does rise. While some cities will remain the same, cities such as Brisbane, Melbourne, Sydney and Adelaide will certainly be affected. High rates of interest can act as a disincentive for investors especially on properties with a low rental yield.
Bank Policies
Bank's tight lending policies for investors were partly responsible for the price slowdown and will ultimately determine whether real estate costs will rise in 2018. With loan defaults at a minimum, speculation is that the restrictive policies would be loosened by Australian Prudential Regulation Authority (APRA) towards the end of 2018 and business can resume as usual.
Purchasing Affordability
The property boom for Sydney and Melbourne, in particular, meant that people needed to rent for longer as it was the more affordable option. It has been extremely challenging for those wishing to enter the property market, and affordability has been a challenge to say the least. First-time buyers wanting to secure a property had to look further afield to the western suburbs or other lower priced suburbs, or move out of the major cities altogether. Concessions and adjustments have been provided by the NSW and Victorian state governments to offset some of the costs, but they only go so far to assist.
Lending Tightening
Many experts believe that APRA will be less restrictive with their lending policies towards the end of 2018. When lending regulations are tight, it can put a real dampener on the market as shown by the 2017 results.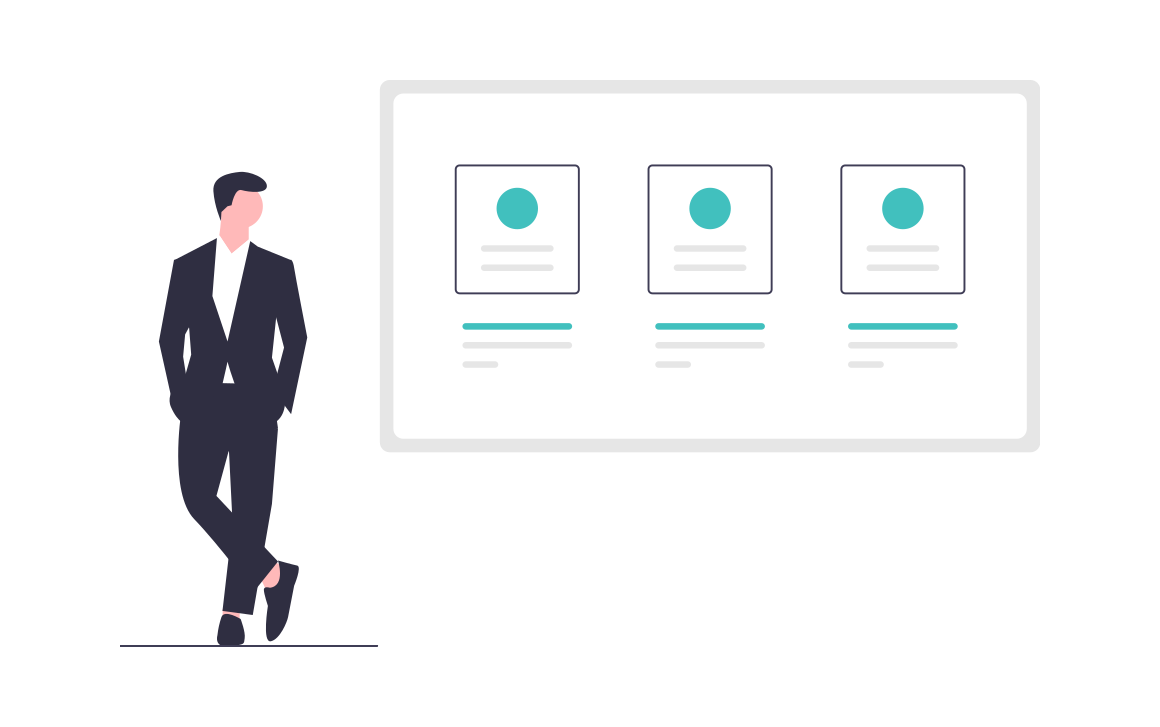 Compare top agents in your local area
See past sales, average fees and marketing costs.
Property Market Trends 2018
Property rates are set to rise in most capital cities surpassing wage increases yet again. 2018 will be a reverse of 2017's events with the year ending on a high rather than a low. As banks seem to be offering investment funding well below the maximum allowance, lending will probably rise to meet the threshold in 2018. When this happens, buyer activities will spike. Australia's population grew by 389,100 in 2017, with the creation of 335,000 jobs, the majority of which were full-time positions. The fantastic growth that prompted Melbourne and Sydney prices to rise, will slow down in 2018. All eyes will be firmly fixed on the RBA and APRA to see what happens to interest rates and lending. In all likelihood, interest rates will remain unchanged.
The following house price predictions are what is termed as base case scenarios. If interest rates and the dollar remain stable, and APRA doesn't hinder finance lending, then this is the most probable outcome.
Sydney Property Market 2018
While Sydney may have failed to meet investor expectations, the slowdown on property prices will continue well into the middle of 2018. Banks will certainly increase restrictions on lending towards the latter part of the year, prompting the housing market to rise above its current real estate market slump. Growth is anticipated to be around 4-6% in 2018, slightly lower than 2017, and way below 2016's growth of 15.5%. If 4%, Sydney will be set for the lowest growth record since 2011. Sydney will drag well below some of Australia's other capital cities, particularly that of Hobart and Melbourne. First-time homebuyers must be rejoicing somewhat as a recent RBA study showed that 93% of detached homes in the city were beyond their reach. Many home buyers were looking towards areas such as the western suburbs as a more affordable choice or moving further afield to towns such as Wollongong.
Melbourne Property Market 2018
The property market in Melbourne has been reasonably consistent in its growth, and it will continue to grow in 2018. Melbourne's North and West suburbs are becoming extremely popular as an investment as are the Eastern and Bayside suburbs. There has been much development in the CBD of late, so the oversupply may result in little capital growth. Current property market signs show that the Melbourne property market may increase as much as 12%, although some figures put it between 6% and 10%. Surrounding towns such as Geelong, Bendigo and Ballarat show signs of continued growth over the next 12 months, particularly due to the Regional Rail Link.
Hobart Property Market 2018
The Hobart property market is predicted to come out ahead with a possibility that real estate prices may increase as much as 20%, a sight unseen since Darwin saw over a 22% rise back in 2007. Other real estate market reports show that 13% may be more achievable for the capital. Either way, it is going to be a good year for those in the Tasmanian capital. The ongoing property boom in Hobart is well and truly set to continue, particularly in light of the housing shortage and the rate of employment growth.
Other Property Markets 2018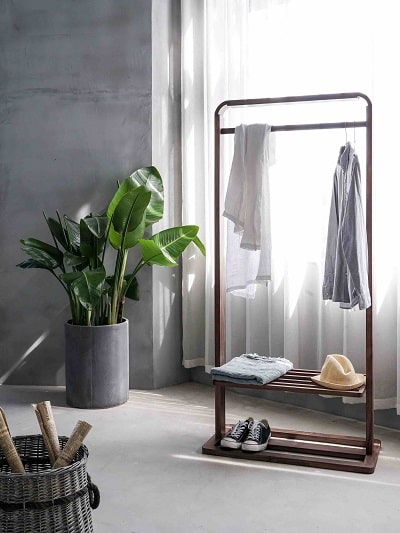 Brisbane-based properties are all set to increase and will do better than 2017, rising as much as 7%. Other figures predict it could be between 3% and 6%. The Brisbane real estate market, however, should see a growth in both jobs and infrastructure.
Despite lack of growth currently, Adelaide is worth looking at closely for affordable investments, and overall, properties are set to rise between 0 to 4%. Areas such as Redwood Park, Melrose Park and Modbury Heights continue to be popular for first home buyers. Adelaide is entering its recovery stage, which will bring about improvement in the long-term future.
Darwin is likely to recover from the slump, particularly in light of the slowdown in both Sydney and Melbourne prices. It will stabilise to around -1% to 1% in 2018.
Canberra will increase to between 4% to 9%. As Canberra's high land tax is a disincentive for property buyers, growth will continue to be steady.
Perth's economy will stabilise next year, and similar to Darwin, will hover around the -1% to +1% mark. It will be a few years before the Perth property market sees any extreme growth.
The future: Australian Property Forecasts, 2017-2020
QBE Lenders' Mortgage Insurance recently released their annual report, the Australian House Outlook for 2017-2020, that explores the Australian residential housing market in detail. While there is much talk of a lacklustre economy, Canberra and Hobart will continue to see dramatic growth during the 2017-2020 period. Melbourne, Brisbane, Adelaide and Perth are set to rise while Darwin and Sydney will see a slight decline in terms of property prices. Units are now becoming a much more prevalent form of construction to satisfy the growth in major cities and rising house prices.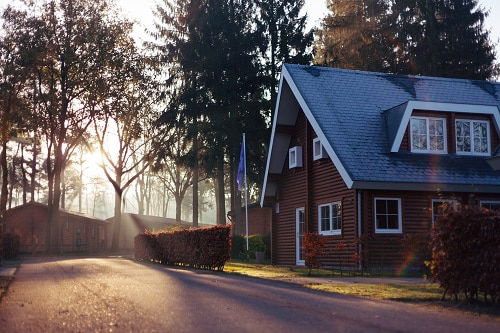 QBE predicts that the economy will finally strengthen in 2019/2020. By looking back on past figures, they have enabled us to see what the real estate values are going to be in the future. While there has been talk of a market crash, all signs show that this will not occur. In all probability, the market will be more balanced.
Sydney
Median house prices are set to fall by between 2% and 4% by 2020. More people will opt for inner-city units and apartments due to their lower prices and availability. As the median house price is currently $1.77 million, even by taking the drop in price into account, many homes will still rate as the most expensive in Australia. As salaries have not been rising at the same pace as the cost of property, the drop will only begin to reduce the housing affordability gap. With the shortfall in housing, it is unlikely that they will drop any more than the anticipated levels. Unit prices will also drop by approximately 3.6%.
Melbourne
Prices are forecast to rise by 10.2% in Melbourne, showing an acceleration towards Sydney's median house prices. Recent population growth and an increase in migration have enabled both house prices and rental prices to grow enormously, and properties will continue to increase over the next three years. On the other hand, unit prices will drop by about 4%. Ranked as the World's Most Liveable City by The Economist for six years in a row, definitely adds to Melbourne's overall appeal. As at June 2020, the forecast median house price will be approximately $940,000.
Brisbane
While Brisbane has seen an increase of 5% in price growth in the past four years, it will prove to be a more affordable option for many looking to buy property in 2017-2020. In other house price news, Brisbane may increase by as much as 7% by 2020. Thanks to new planned infrastructure, Brisbane will see plenty of growth. Brisbane's population is set to double by 2031, with more than 223,000 houses expected over a 30-year period to match the increase. Unit construction has risen to 57% on high and medium density developments, which will see unit prices depreciate by 7%.
Hobart
As Hobart has always been an affordable property option, it has seen a 10.5% growth in 2015/2016. This growth will continue to 2020 increasing by 10.8%. A lot of investors and first-time home buyers will look to Hobart as a city worthy of their attention. Hobart's forecast median house price will be approximately $470,000 as at June 2020.
Adelaide
Adelaide will see moderate growth particularly around the latter end of 2019/2020, securing an increase of around 6%. It will remain an affordable option for many buyers once it recovers from its weak economic conditions. Adelaide's forecast median real estate price will be approximately $510,000 as at June 2020.
Canberra
QBE expects that Canberra will see quite a bit of growth, up to as much as 16% by 2020. Unemployment is low in the nation's capital, and with an undersupply of houses, prices will set to increase. As expected, growth in Canberra is very much linked to the growth in the public sector. The forecast median house price in June 2020 will be $750,000.
Perth
Properties in Perth will fail to see any growth until the end of the 2019/2020. Perth is set to enter a recovery mode following 2018. The city will increase just shy of 3% in cumulative growth by the end of the period. The forecast median house price as at June 2020 will be $525,000.
Darwin
Demand for property will remain weak in the Northern Territory capital. It is anticipated that property prices will fall by around 0.9%. The median house price in 2019/2020 will be approximately $540,000.
Notable Findings and Conclusion
The great Australian dream remains for everyone to own their own home. Thankfully, the Australian property market in 2018 looks relatively stable, and by the end of 2020, it's far from doom and gloom! The population will continue to grow, and there will be a shift in development as more first-time buyers look to buy units due to their overall affordability, particularly in cities such as Melbourne and Sydney. Nationwide real estate growth will occur despite a flat economy. Even better, the property market forecast for 2018 predicts that the economy will strengthen given time.
Which Real Estate Agent is an independent company that assists Australian property owners to make the best informed decision on which real estate agent to select. Our performance data will ultimately allow you to identify the best agent and achieve the best price.
Start your agent search now to obtain a quote from your top three local real estate agents and to understand the exact costs involved in selling a house and what your house is worth.