What Are The Different Real Estate Agent Fee Structures?
What Are The Different Real Estate Agent Fee Structures?
Selling your property with a real estate agent will generally mean you will pay them a percentage of your total sale price, called the commission rate. Some agents may operate on a fixed dollar amount. But did you know that the amount of money you will pay your agent also varies between states and the location of your property?
Our experience has given us the know-how to guide you through what you can expect to pay in each of the seven states and territories, explain what the common agent fee structures are and give you the information you need to know to be able to decide which of the agent fee structures are best for you.
Queensland real estate agent fee structure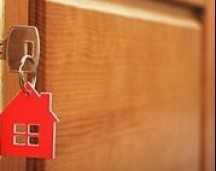 Currently Queensland is the only State where there is regulation in place governing an agent's commission rate when they sell your property. The Queensland's government has said that an agent can charge no more than 5% on the first $18,000 in the sale of a property and no more than 2.5% on the remainder. This means that the average commission rate is about 2.45%, taking into account both of the tiers. There is some negotiation room, but most agents simply charge the full rate and won't negotiate.
However in May 2014 the Office of Fair Trading introduced new legislation called the Property Occupations Act 2014. This act comes into force later in 2014 and will deregulate real estate commissions in Queensland. This means that you will be able to negotiate with your agent and choose the right one based upon both commission rate and the services they can provide you with.
You can check to see if this new Act is in-force here http://www.fairtrading.qld.gov.au/about-us/consultation-regulatory-reform/pamda-split
NSW, SA, VIC, ACT, WA and TAS real estate agent fee structures
Each of the other six states and territories have their own average commission rate, but there are no fixed rates.  So this means it is up to you to negotiate the best commission rate and any other services they can provide to market and sell your property.
With many years of experience working with property sellers across Australia, we provide the below estimated average commission rates charged by agents in each state and tabled it to allow easy comparisons. Remember, these will vary, sometimes significantly so, to that available in your local area and for your property.
| | | |
| --- | --- | --- |
| State | Average agent commission rate | Example commission payable on sale of $500,000 property, excluding GST |
| Queensland | 2.45% | $12,250 |
| New South Wales | 2.10% | $10,550 |
| Australian Capital Territory | 2.17% | $10,850 |
| Western Australia | 2.44% | $12,200 |
| South Australia | 2.06% | $10,300 |
| Tasmania | 3.25 | $16,250 |
| Victoria | 2.14% | $10,700 |
How negotiated commissions actually work
Commission rates are supposed to work by encouraging the agent to sell your property at a higher price in order to earn more money. So it is like an incentive for their bank balance to work towards achieving the best price possible.
You are free to structure an arrangement that works for you and your agent, be it a flat rate a percentage of the sale price or a sliding scale where the agent receives more if the property is sold above an agreed sum.
At the end of the day you are seeking to negotiate a commission rate which is agreeable to both you and your agent. 
It isn't however all about price, the agent's experience and service will likely contribute more to the amount of money you receive at the end of the transaction, so ensure you give these factors considered weight and attention when selecting your best agent.
A flat rate commission works by both you and your agent agreeing upon a fixed sum of money to pay them upon the sale of your property. It is not based upon the final sale price your property actually achieves. A flat rate commission is a great choice if you would like certainty in knowing the amount of commission you will end up paying, which really can make budgeting for the selling process much easier. However it has been known to happen that agents will sell a property with a flat rate commission very quickly and at a lower price because they have no vested financial interest in achieving a higher one.
A tiered percentage commission rate works by using a sliding scale, with a set percentage rate agreed upon up to a certain dollar figure and a higher percentage rate on the dollar amount above it. For example, you agree upon a rate of 3% commission up to $300,000 and a 5% commission rate for every dollar above $300,000. A tiered percentage commission rate works by encouraging the agent to work just that little bit harder to raise the sale price of your property, as when it sells for more, they earn more.
This type of commission structure may suit you if you want to achieve the best possible price for your property and if not knowing the exact amount of fees you need to pay is okay with you and your budget. With this option you could also end up paying more in fees, but end up with more cash in the hand at the end of the sale.
How regulated commissions actually work
Regulated commissions for agents in QLD work by providing a cap to how much agents can charge. Currently Queensland is the only state in Australia which has regulated commissions, however as mentioned this is set to change in late 2014 when real estate agents commissions will be deregulated.
At the time of writing Queensland legislation dictates that an agent cannot charge over 5% for the first $18,000 and no more than 2.5% for the remainder of the sale price. A regulated commission in Queensland is your only option at the moment, with the advantage that you will know the top amount you could end up paying when your property sells. But that does not mean you cannot negotiate a lower rate as only the maximum rate is set in stone, so you could score a lower one for your property transaction.
To conclude, all of Australia's states except for Queensland have negotiated commission rates, meaning that you have some say in how much you will pay your agent. Queensland has set the maximum amount that its agents can charge, but that this is set to stop later in 2014 when deregulation of agent fees occurs.
The two main types of negotiated commission rates are tiered percentage and flat rate and allow negotiation with an agent to agree upon a mutually beneficial rate. A regulated commission means you are pretty much going to have to pay what the government tells you to pay an agent, but that there is a chance of some negotiation.