Property Management Fees – [2022 Update, By City]
Property manager fees are between 5% to 12% of your weekly rent.  This varies greatly from state to state. Below, we outline what a property manager will likely cost in your area, what types of fees you can expect and what services they provide in return.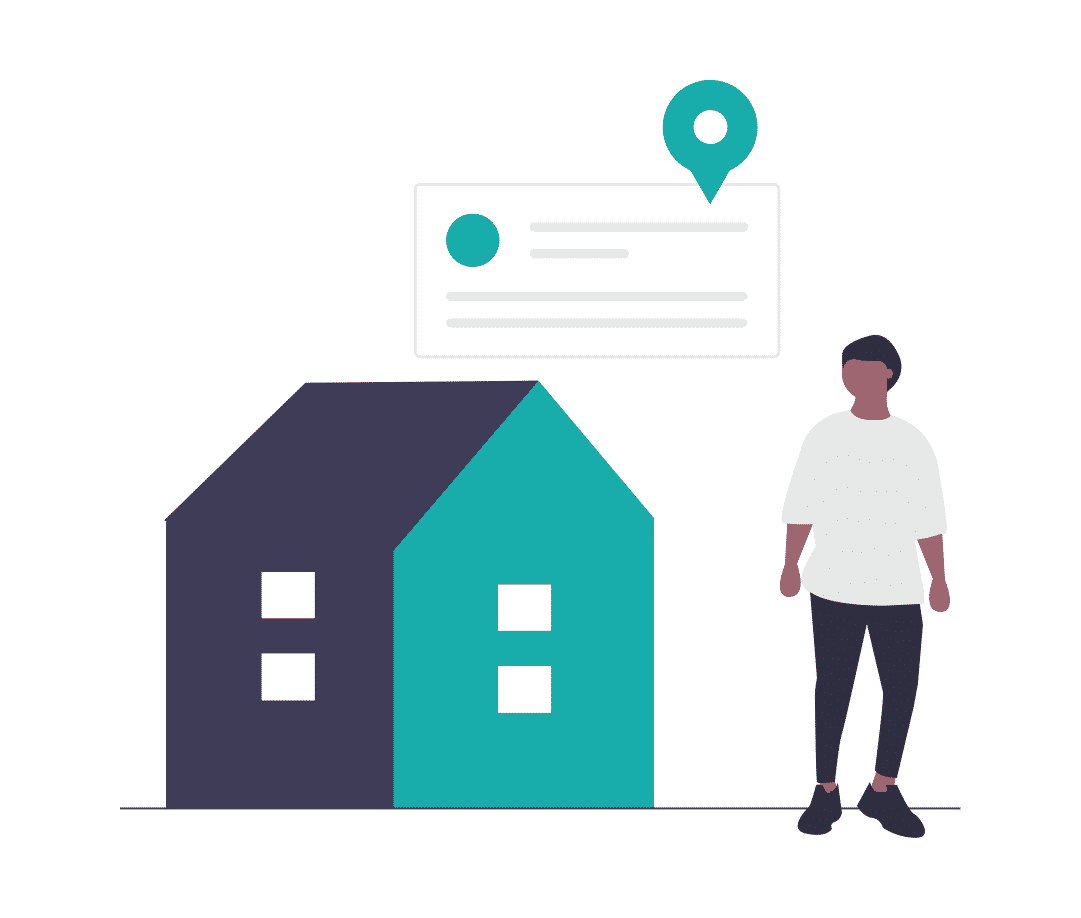 Offer: Get a 25% discount on property management fees
Exclusive property management offer from Little Real Estate
Once you've worked out what a property manager costs in your area, you should read our step-by-step guide property management and how to find a great property manager.
What Does A Property Manager Cost?
A property manager's fees usually cover sourcing quality tenants and managing your lease on a day-to-day basis. These are outlined in the rental agreement between the property owner and the rental agents.
Property management fees are usually charged as a percentage of the weekly rent.
They vary greatly between states, and depending on where your house is located, you can expect to pay between 5% to 12%. Sydney and Melbourne generally offer the most competitive rates, whilst Perth and Adelaide have some of the highest fees.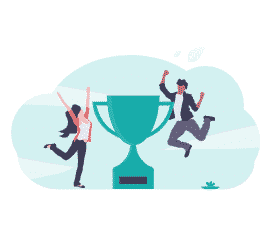 Offer: 25% off your property management fees!
Special property management offer from management specialist
Short-term and holiday let management fees will usually incur higher fees. GST is also applicable on property management fees – make sure if the rate quoted for you is inclusive or exclusive of GST.
See the below section on property management fees by city and state for more detailed fee information on your location.
What Types of Fees Can You Expect?
As the costs and inclusions can vary considerably it is important to understand their general fee structure and specifically what your rental agent has proposed.
Fees may be payable for:
Letting Fee
To cover the property manager sourcing a new tenant for a vacant property. The fee often equates to 1-2 weeks rent.
Tasks include organising inspections with prospective tenants, conducting rental checks for applications received, completing all necessary paperwork relating to the lease documents and lodging the bond with the necessary governing bodies in your state.
They will also complete an in-going inspection report to document the condition of the property at the commencement of the lease.
Management Fee
This covers the day-to-day activities required to manage the lease. This is usually charged as a percentage of the weekly rent. Tasks may include:
Collection of rent
Repairs and maintenance
Routine inspections (some property managers will charge an additional cost for this)
Payment of council and water rates
Communication with the tenant, dealing with any complaints/ issues (including with strata)
Marketing Fees
Any costs associated with sourcing a new tenant, including but not limited to: internet (advertisement) online listing fees, signboards, professional photography etc.
Lease Renewal Fee
This may be applicable if your existing tenants are staying beyond the term of their initial lease and a new fixed term lease is to be signed.
Tribunal Fee
Your property manager will represent you at tribunal if an issue has arisen and you need to take the tenant to court.
Annual Statement Fee
There is usually a small cost involved to provide you with your annual statement which covers all financials for that year.  Some property management companies may charge a fee for monthly reporting too.
Fees charged will vary depending on the level of service being provided. For example, if you have switched property managers mid-lease, you will not be charged a letting fee by the new rental agent as they have not been required to source a new tenant.
Similarly, some agents are happy for you to employ them to solely find them a tenant (in which case a letting fee would be payable) but will allow you to manage the property and lease on an ongoing basis (to avoid the management fees).
Why Use A Property Manager?
Paying property management fees obviously decreases your return on your investment property, but do not underestimate the time that it takes to effectively manage a property or the importance of finding a quality tenant.
A rental agent is trained to source quality tenants and the agencies (the good ones, anyway!) have policies and procedures in place to ensure that applicants are vetted properly by checking references and analysing financial statements.
Below is a brief list of some of the benefits of having a trained property manager manage your investment property:
Advice in preparing the property for rent, to attract the right tenant
Proper evaluation of rental applicants
Regular routine inspections
Access to quality tradespeople for repairs
Will manage access and supervision to the property for repairs and maintenance
Understand the performance of the current rental market, and knowledge of when to increase rents
With a database of tenants, they can reduce your vacancy rate when tenants move out
Save you time by paying your council and water rates for you
Property Management Fees by State
Property management fees vary from state to state and the competition within specific regions can also influence the rate you will be charged.
There are generally two fee structures used throughout most of the country. These are:
Flat-rate, or
Percentage-based
With the percentage-based model, landlords are charged a percentage of the gross weekly rental. The range of services provided can vary, so be sure to look closely at this before selecting a property manager. If a lower percentage is offered to you, you may find that you'll incur additional charges for such things as representation at tribunal, annual statements and routine inspections.
The flat-fee model is less common but growing in popularity. Here, the management fee is not determined by the rental amount. Instead a single fee replaces all individual fees. Regardless of how much weekly rent you get all landlords are charged the same rate. Again, the inclusions can vary, so be sure to check before signing anything.
Property Management Fees Sydney (NSW)
Property management fees in Sydney and New South Wales generally vary anywhere from 5% – 12%.  The lower fees will normally be available in the high-density areas in Sydney CBD and surrounds whilst rural areas will attract the more expensive property management fees.  In Sydney and surrounds you can expect a rate between 5% – 8%.
Interested in a top-performing property manager? Look here for special deals on property managers in Sydney.
This is primarily due to the large number of property managers servicing the city areas, creating a competitive marketplace and therefore keeping fees lower. Additionally, the higher property values in these areas allow property managers more flexibility when setting their fees.
Also expect to pay 1-2 weeks rent as a letting fee in Sydney, and up to 4 weeks for some rural NSW areas. If you want to know your suburb's average property management fee, see our updated Sydney, NSW guide to property management fees.
Property Management Fees Brisbane (QLD)
Property Management fees in Queensland generally sit between 7% and 12% of the weekly rent, depending on where your property is located.  In Brisbane the average property management fee is approximately 9%.
If you're interested in getting a property manager, have a look here for package deals with top-performing property management agencies.
This is often split into two separate fees; a rent collection fee and a management fee.  Both flat and percentage-based models are common in Brisbane and throughout Queensland so be sure to be very clear on exactly what each agent is offering for their quoted fee before selecting a property manager.
The letting fee is normally 1 -2 weeks rent.
You can find average property management fees by suburb and in-depth information on Brisbane property management in our fees guide on Brisbane and Queensland.
Property Management Fees Melbourne (VIC)
Property Management fees in Melbourne and throughout Victoria generally range from 5%-10% of all rent collected.  In Melbourne's inner suburbs you can usually source fees at the lower end of that range, with the average being 6%.
Interested in a property manager in your area? Look here for package deals with property managers in Melbourne.
The market in Melbourne is one of the most competitive in the country and that keeps property management fees low relative to other capital cities such as Brisbane and Adelaide. There are providers that will offer property management fees of less than 5% in Melbourne but this is often for a bare-bones service, so be sure to obtain a list of all other potential costs so you can make an informed decision.
Expect to pay a letting fee of 1-4 weeks rent. Need a bit more information about fees in Melbourne or Victoria? You can find it in our guide on property management fees in Melbourne, VIC.
Property Management Fees Adelaide (SA)
Landlords in South Australia can generally expect to pay between 9% – 15% for their property management fees. Average fees in Adelaide metro areas are around 9-11%.
These are the fees for the general management of the lease and property managers can charge hefty extras for such tasks as routine inspections and in-going inspections.  They may even add a premium to the bill of any tradesperson they hire for repairs! So be sure to obtain a full list of potential fees before deciding on the right rental agent for you.
The letting fee in South Australia is normally 2 weeks rent. Need more fee information on your Adelaide or South Australian suburb? Read our guide on Adelaide and SA's property management fees here.
Property Management Fees Perth (WA)
Property Management fees in Perth generally vary between 8.5%-11% of the total rent collected.  Expect to pay more in regional or rural areas across WA. The service inclusions can vary dramatically  between property management providers in Perth so be sure to ask for a full list of possible fees and charges that may be payable in addition to the property management fee and letting fee.
Specifically, many property managers will charge you substantially for Property Condition Reports (both at the beginning of the lease, and periodically throughout) and in some cases it can add close to $1000 to your fees annually.
In Perth, the letting fee, payable to the agent to source a new tenant, is 2-3 weeks rent on average.
We've updated our Perth property management fees guide to include fees by suburb and a calculator. Get your fees by suburb here.
Property Management Fees Canberra (ACT)
Property Management fees in Canberra generally vary from 6%-8% in the metro area.  Fees are normally higher in regional ACT.
The usual letting fee is 1-2 weeks rent. Need to know property management fees for your suburb? Read our Canberra, ACT guide to property management fees now.
Property Management Fees Hobart (TAS)
Landlords can expect to pay property management fees of 5-10% in Hobart and across Tasmania.
Areas closer to Hobart and other key cities will generally secure a lower property management fee and those property in rural areas will attract a higher property management fee.  This is mostly due to the property values (higher in metro areas) and the number of property managers competing in the area.
The letting fee usually equates to 1-4 weeks rent. Want to know the fees for your suburb? Have a look at our Hobart, TAS guide to property management fees.
Next Step: See special property management offers from companies servicing your suburb.